I'm often asked 'how exactly does School of Stitched Textile's enrolment process work?'  A very good question, which is actually more complex than many people imagine! So, I thought it would be a good idea to explain in detail exactly what happens as our quarterly registration process goes live.
As a general rule, our new enrolments are made up of one third overseas students, with the rest from the UK. Because we are strict about taking the first students who enrol online chronologically after the enrolment link goes live at 10 am (the next date for this is Saturday 3rd February) then we clearly need to be fair to everyone not just in the UK, but around the world. This means making sure everyone can enrol at 10am – their 10am – wherever they may be in the world. We do this by setting our email invitation to enrol to send to local time, so for example the first major country to have a 10am on the correct day will be New Zealand, who are ahead of us by around 12 hours (depending on daylight savings time). It then moves on the 3 Australian time zones who are between 8 and 10 hours ahead of the UK. Saudi Arabia are 3 hours ahead, with majority of Europe being 1 hour ahead.  Then we arrive at 10am in the UK. Afterwards 10am moves over the Atlantic to Canada and the US with the furthest regions in Canada being 9 hours behind UK time.  I'm sure you've already worked out that the whole enrolment process takes 24 hours to complete!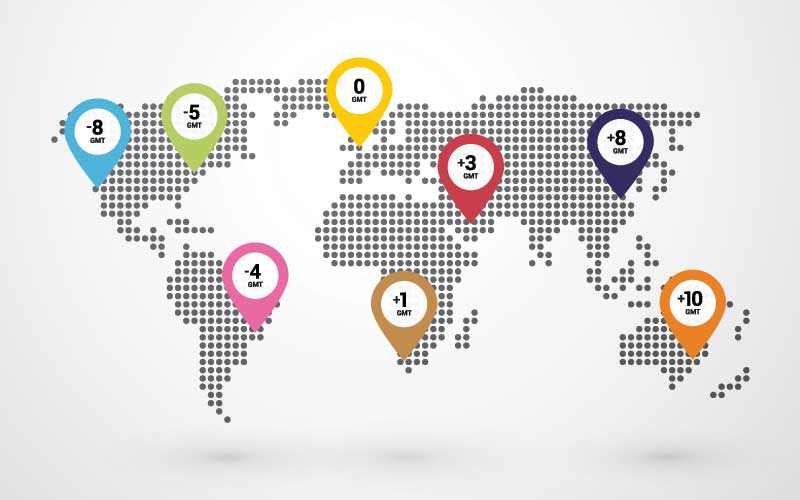 After we have everyone's enrolment application in, we go to work putting them into time order and then process payment details strictly from the top of the list, working downwards from the very first to the later to enrol, ensuring that no payment is taken before we can be certain we can offer the applicant a place on their chosen course.  Even this can take a little while – sometimes people chose to pay by Bank Transfer, we have to contact them, giving banking details so they can arrange payment. On other occasions, especially with foreign credit cards, there can be a limit in place that the card holder was unaware of, but which stops us processing payment for them, so we have to get back to them to ask them to contact their bank to authorize the payment (hint – if they do this beforehand, it is really, really helpful!). Sometimes people enrol for more than one course, which is fine by us as we only count the number of students, not the number of courses in our available places, but out of courtesy we still have to check with them that they really did want 2 courses and haven't enrolled on one by mistake!
As we reach the end of the list, things become a little trickier and tend to slow down. We are often awaiting people who have been offered a place, but whose payment has not been forthcoming as yet, often through no fault of their own, but due to banking holdups.  We only have a few places available on each enrolment – usually 25. This means that we need to give those who already have a place time to sort out any possible payment issues, but we also need to be fair and tell them that we cannot wait indefinitely, as if no payment is forthcoming we would continue down the list to offer a place or places to the next name down. We try to conclude this whole process in 2 days or less, as we are very conscious this is a huge concern to those who have enrolled, but are uncertain if they have been able to secure a place.  Not my favourite 48 hours, if I'm honest, as I'm very conscious of keeping everyone who has enrolled on tenterhooks!
After the enrolment, we then inform everyone who has obtained a place (and, of course, also those who haven't been lucky enough to do so) and then tell them all about their course start date, which is usually 3-4 weeks after enrolment. This is a much happier period and I love hearing how delighted and enthusiastic our new students are to start their courses. Both myself as head of centre and the other tutors and office admins never forget just what a big deal this is for our students – it's the start of a completely new chapter in their lives and, in many cases, will lead to rewarding and creative careers. Certainly to a love affair with textiles that will give them joy throughout their lifetime.  It is quite a responsibility and a privilege to help them achieve so much and after each new enrolment, our energy and enthusiasm to help and encourage them renews itself ready for the next cohort to start their journey with SST.
We look forward to 'meeting' our new students, Gail.