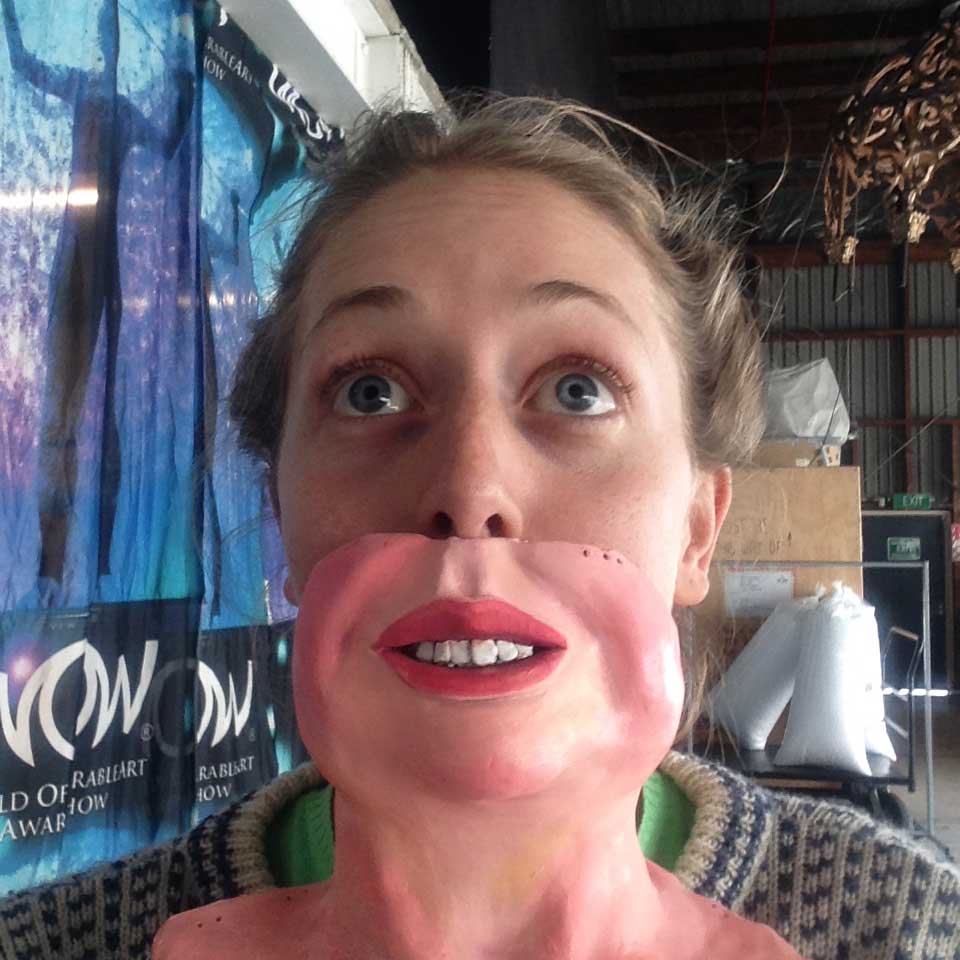 Daisy Collingridge is an award-winning interdisciplinary artist. Although at the heart of her work she uses traditional techniques like free machine quilting, applique and pattern cutting, her textile creations cross into the joyously surreal world of sculpture, theatre and performance.
For the past few years Daisy has been working on her 'Squishies' wearable art series, which invite us to view and celebrate the human form in all of its fleshy, fabric glory. 
As a fashion graduate from St Martin's College, Daisy tells us about finding inspiration from fabric and the techniques she uses to develop ideas and create her pieces.
What are you currently working on?
I am currently having a break! I've just finished exhibiting at the Knitting & Stitching shows so I have been working towards that for some time. The pieces I made for that were a continuation of an ongoing 4 year project. These are my 'Squishies' – wearable sculpture.
The first of these sculptures was made for World of Wearable arts in 2016 and I have been developing it ever since. Each time refining the technique as well as experimenting with colour palettes, weight, and pattern cutting. They came from pushing the idea of the free machine quilting (that I used in my graduate collection) to the extreme. I wanted the relief between the wadding and the stitch to have more contrast, to be bigger. The technique now can barely be defined as quilting any more, but the idea of layering and sandwiching fabric is integral to the inspiration.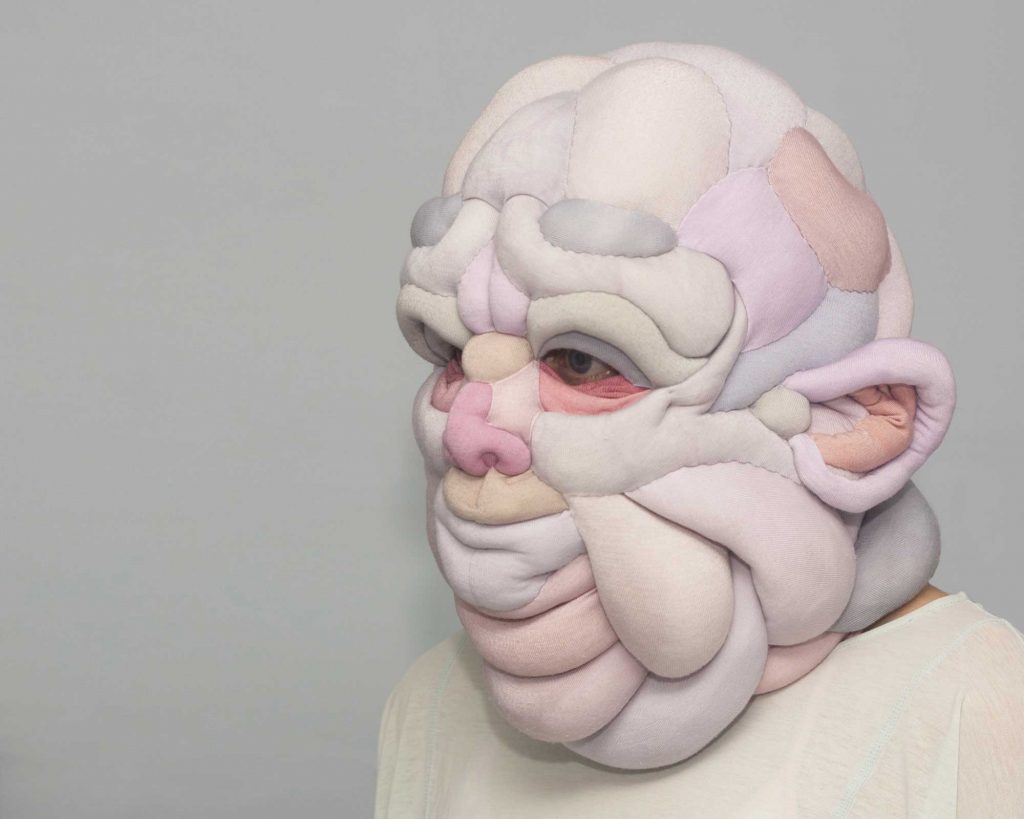 How did you get into sewing?
Mum taught me to sew. She is a patchwork maker, dress maker, silk scarf painter and has several books on stitch and quilting and toymaking. My mum is 100% the reason that I enjoy sewing. The first soft toy I made was held together with Sellotape after that Mum helped me make the same toy (a pink cat) again but with stitch. I then went on to make over 40 soft toys during Primary school (mostly teddy bears).
Where do you usually look for inspiration when starting a new piece?
I look to the fabric for inspiration. I keep a box of samples which I revisit at the start of a project. If I can, I like to allow myself some designated 'play' time where I can simply try out different techniques with the fabrics. Time to experiment is so important to allow ideas to develop but so much harder to justify when you leave college!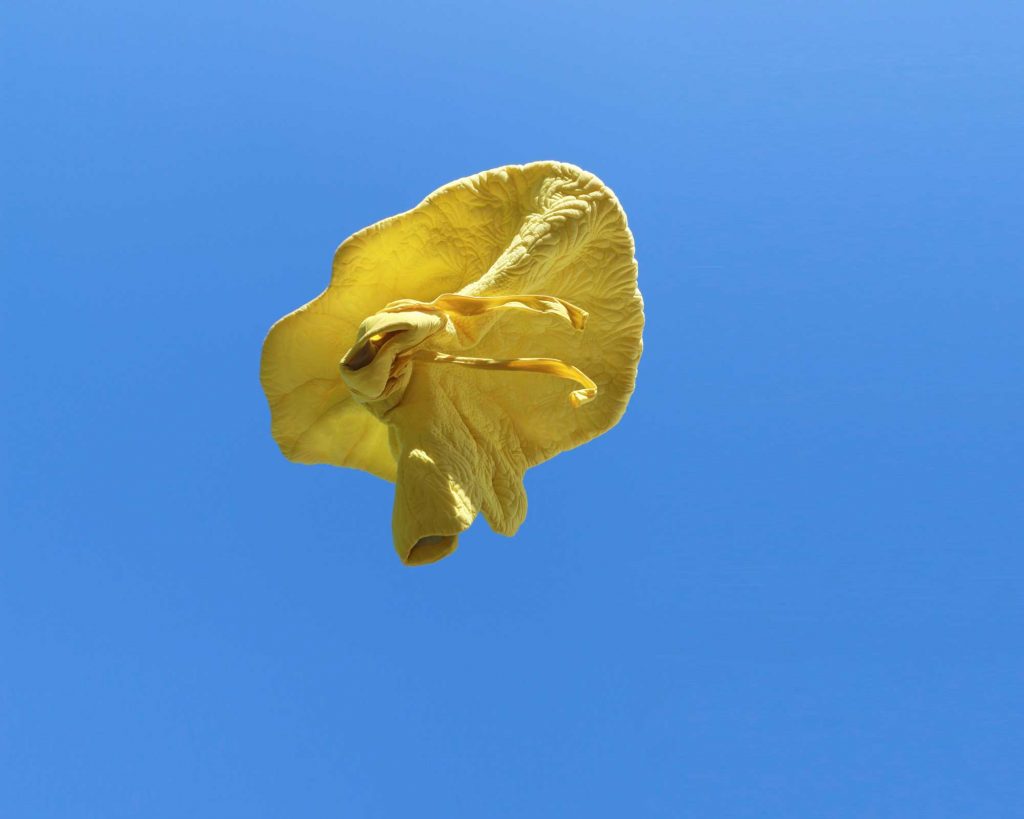 As someone who is trained in fashion design at St Martin's, how much of your current success do you attribute to your training. How much did it add to the artist you are today?
Freedom is central to the fashion design course at St Martins. It may not make you the most employable afterwards but it allows you to develop your own creative style. It is hugely competitive which for me honed my work ethic and self discipline. Sometimes new ideas only come from being prolific and making work. However, the best thing about college is the people. The group of friends I have now are so talented and hardworking in such a variety of fields. It's good to have people around you who are also working in a similar field so you have that support when we all – inevitably – have a wobbler or need some technical advice, or just a chat when we question why an earth we are doing this?!'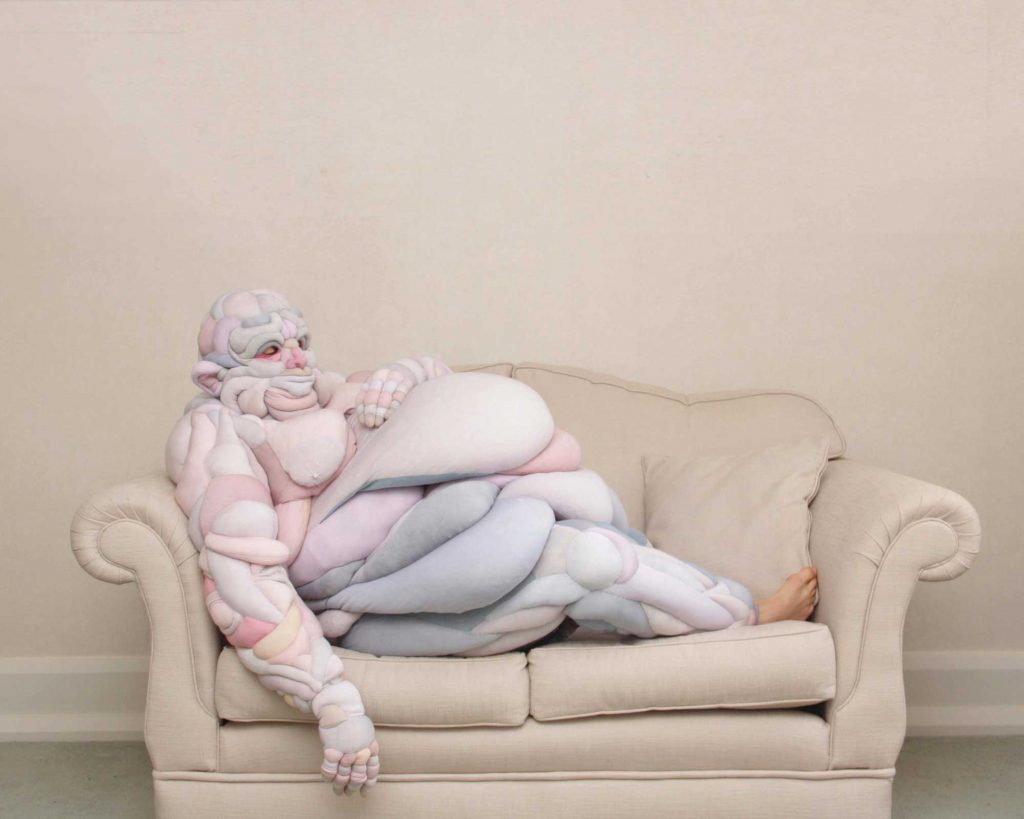 You have developed an incredibly unique style and employ some very unusual techniques. Could you tell us a little more about the materials and methods you employ?
The materials I use are jersey viscose, wadding, bean bag beans, weighted beans, calico or a stable fabric for underneath. My pieces are constructed as garments. Trousers, filled vest tops, jackets, masks, and gloves. These are constructed in the normal way with a bit of pattern cutting for the belly- filled vest top section.
The majority of it is hand sewn on. A very simple running or ladder stitch binds the blobs together. Some of the blobs are shaped pockets which are then filled with weighted beans so they swing. I am still a designer: during the making process I am constantly trying on to see how they respond to movement. Throughout the process I also consider the colour. I wanted subtle fleshy colours which had a graduation from the top to bottom of the sculpture. I hand dyed the fabric so I have complete control over the palette. It's like painting.
You clearly work BIG – something our students can find a huge challenge. Can you suggest ways or processes whereby our students could begin to do the same and scale up their ideas?
Don't use expensive fabric. This gives you freedom to use more of it, and for me, be less afraid. I began my graduate collection by draping with actual quilts and blankets as a way of creating big shapes from the start. I also used paper taped together as a cheap method of creating big silhouettes. The first Squishy was originally made to be used on a huge stage. This forced me to think big as any fine detail would be lost. That could be a good challenge for a project: make something that can work on stage and in fine detail.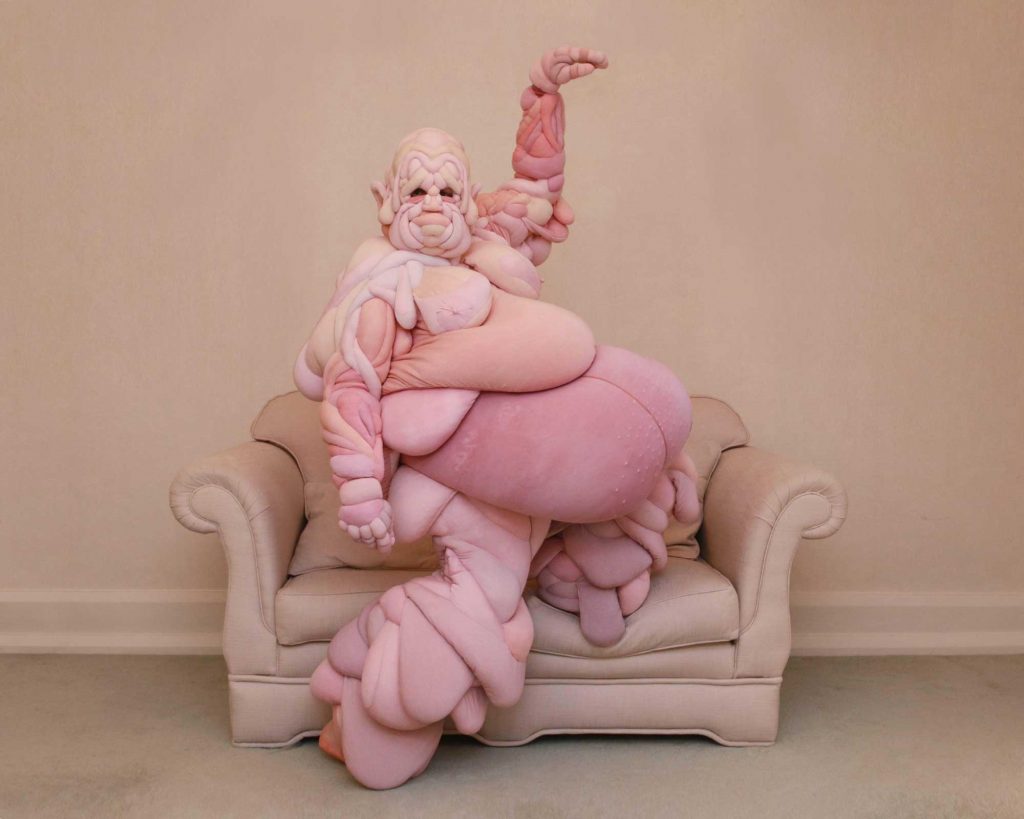 What artists inspire you personally ?
Louise Borgeouis- she was so prolific and held her own.
Tim Walker- his imagination is brilliant. Surely he would have good chat.
Jenny Saville- big and fleshy. Right up my street.
Lily Macrae- I have literally only just discovered her work as she is exhibiting in the same group show as myself. I just love her paintings and I actually got to meet her. We took a few collaboration photos with my sculptures and her paintings. 
What do you have planned next?
I belong to the 62 group of artists who exhibit each year in various parts of the country. I will need to make some new work for that. This year I am planning to do more photo shoots with my current work as I feel there is a lot more to be done.
Explore Daisy Collingridge's work by visiting her profile on 62 Group or by visiting her site daisycollingridge.com. You can also follow her on Instagram