Chloe Savage is a master embroiderer, textile artist, and educator based in Bristol. She stands as a luminary in the realm of embroidery, earning her esteemed reputation through an unwavering commitment to her craft and an exceptional mastery of the delicate art form. Renowned for her meticulous attention to detail and precision, Chloe has become a sought-after figure in the world of textile artistry.
With a foundation rooted in traditional embroidery techniques, Chloe's work seamlessly intertwines classical methods with contemporary expression. Her expertise lies not only in the technical finesse of stitching but also in the profound ability to infuse her creations with an unmistakable sense of narrative and emotion. The result is a body of work that transcends the boundaries of conventional embroidery, elevating the medium to new heights. Chloe's creations have attracted commissions from discerning clients in the UK and overseas, including celebrities like Daniel Craig.
Chloe's journey as a master embroiderer has been marked by numerous accolades and recognitions, a testament to her dedication and the timeless appeal of her creations. As we explore the life and work of Chloe Savage, prepare to delve into the intricacies of her artistic process, her influences, and the evolution of her distinctive style that has left an indelible mark on the world of textile art. This is an opportunity to gain insight into the career of a true virtuoso whose needlework has woven a legacy of excellence in the rich tapestry of the art world.
Chloe Savage
"I grew up on the cutting room floor. Textiles have always played a major part of my life."
How did your stitch journey begin?
My embroidery journey began early. My grandmother was a keen embroiderer and dress maker, so she taught me the basic stitches. However, she never managed to get my knitting to tension correctly. These skills were supported by my mother, who was trained at the Royal School of Art and made clothes for Jade Jagger, Helen Hamblin, and The Royal Ballet. So basically, I grew up on the cutting room floor. Textiles have always played a major part of my life.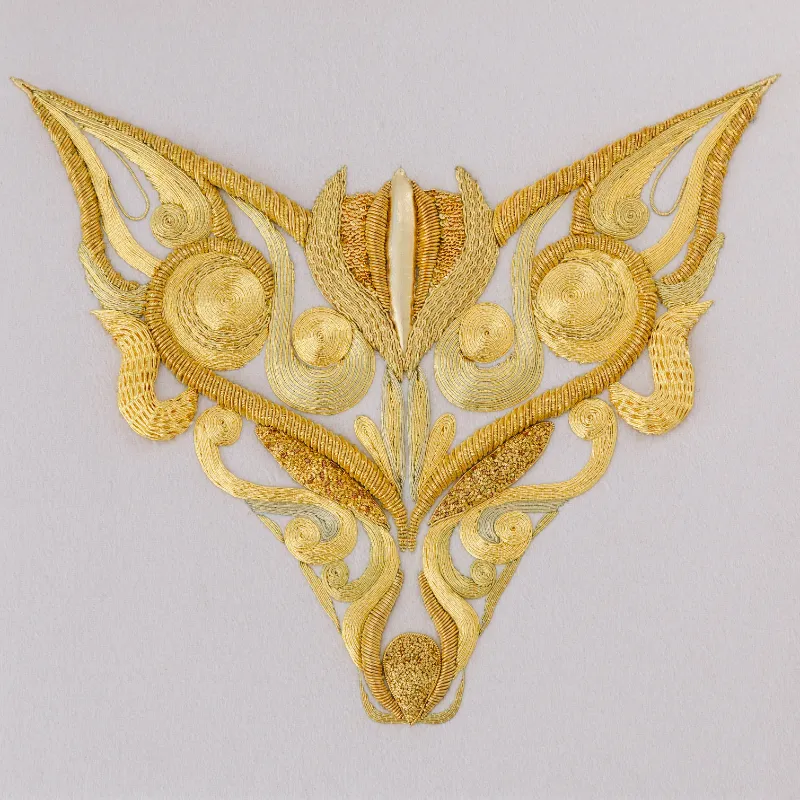 What are you currently working on?
We are currently finishing a huge conservation and restoration piece for Clifton College Chapel, which was originally donated by the Bonham Carter family. The original was severely damaged due to light and years of candle smoke and sweaty teens.  
It was so damaged that even when sandwiched between two pieces of conservation net, it was too delicate to rehang and had to be packed for long term storage. The original silk had turned to a delicate paper. So we've had to remake all the original gold work appliqués, and apply them to a new silk backing. We've added extra support this time to increase the longevity of the piece. It's taken almost 2 years to complete and measures 2 meters by 4 metres and it's double sided.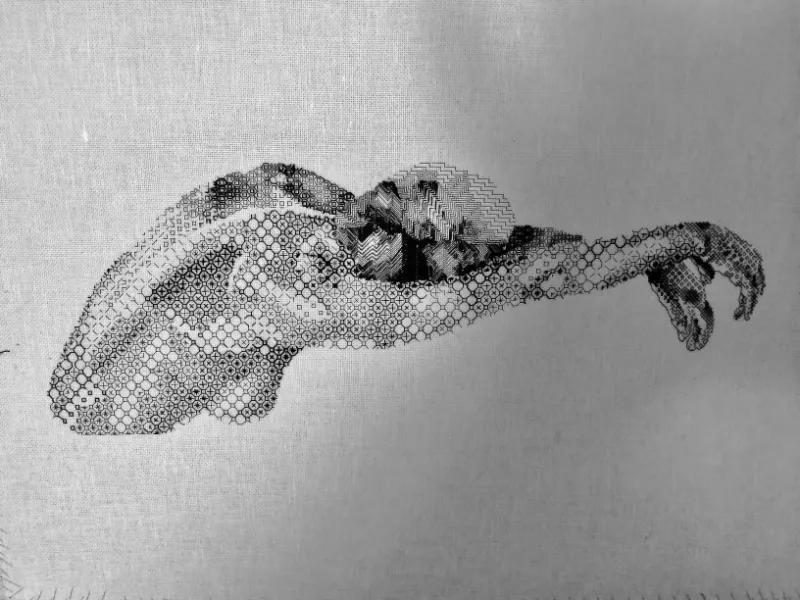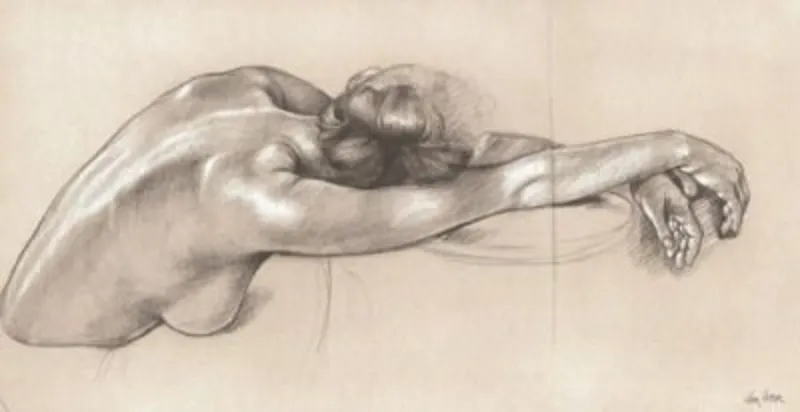 You now have a studio in Clifton, Bristol that you work from. Has this changed the way you work?
Taking on a formal premises was a big leap and focused us on the sense of charging the correct amount for our time, as we now have larger bills to pay. It also allowed us to take on support staff, as we have a separate office space.  This has allowed me to focus on what I am good at. The large space allows us to take on larger pieces for both conservation and private clients. This includes cathedral length veils etc.  Having bills to pay, also means you can't treat it as an expensive hobby. You need to streamline how you work, put all the processes in place such as marketing and client experiences etc.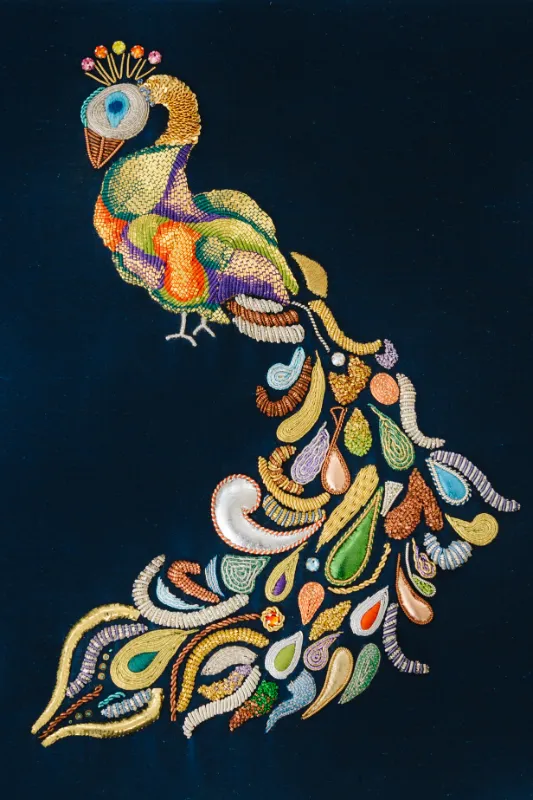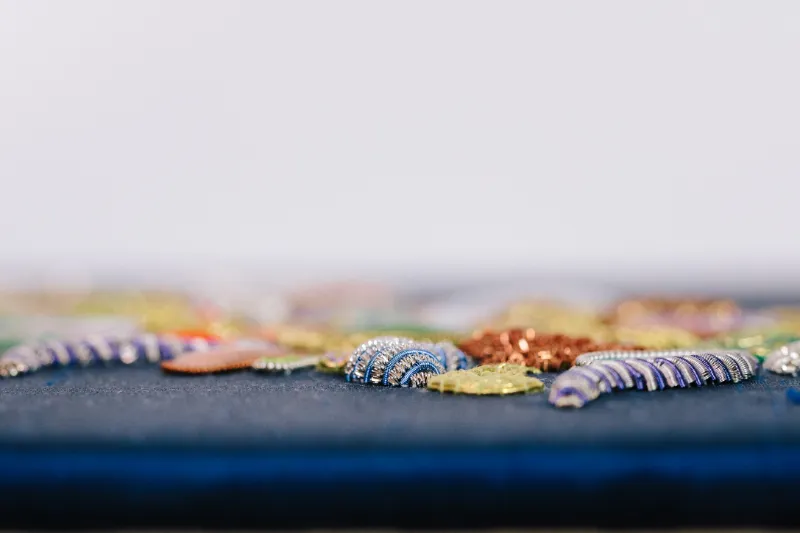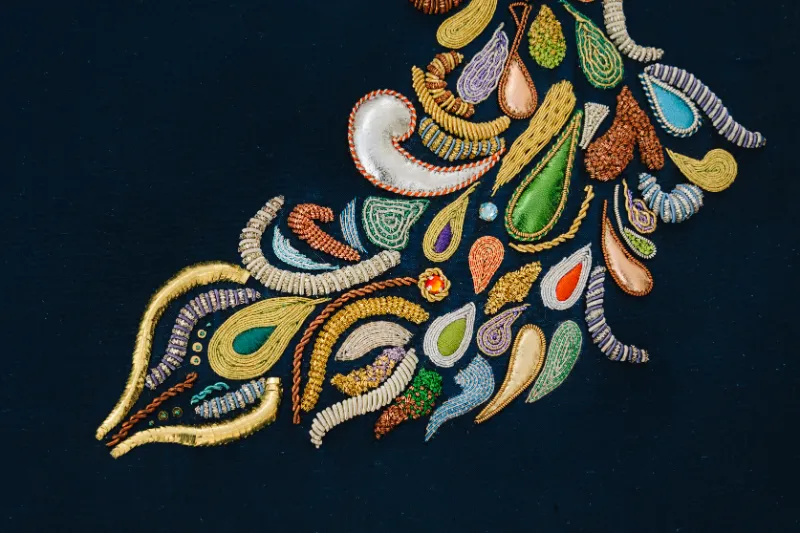 Being in the creative industries must be a big change from your previous teaching job? How did the change come about?
Considering my first degree is in physics, it seems a big leap. But I use many of the skills I learned during my science training.  I keep very accurate records and process information. I understand a spreadsheet, both for finances, and workflow and costings etc. My teacher training is directly transferable.
Unlike many embroidery tutors who have little to zero experience in a classroom, 10 years in mainstream schools, means I understand how to teach, manage a classroom, spot those struggling, and manage special needs in a lesson.  I also use my education training to carefully plan lessons and courses. It's a habit but it does make things run more smoothly. It also allows me to write the apprenticeship we now run.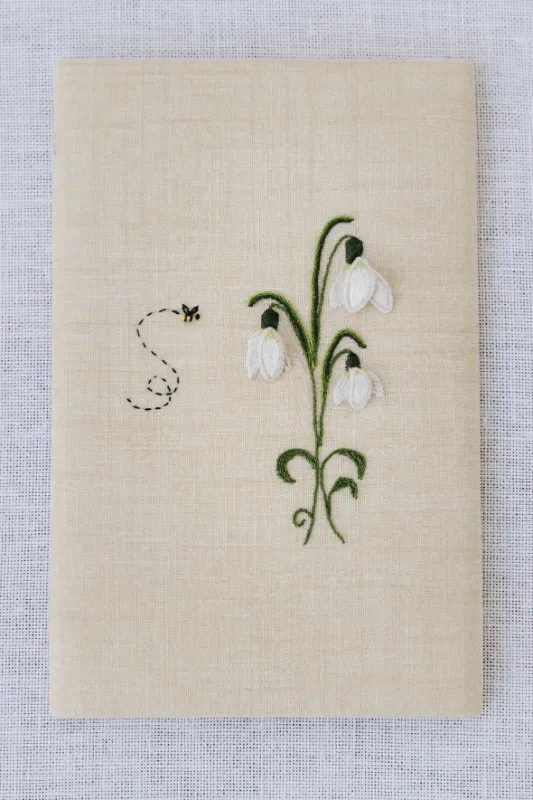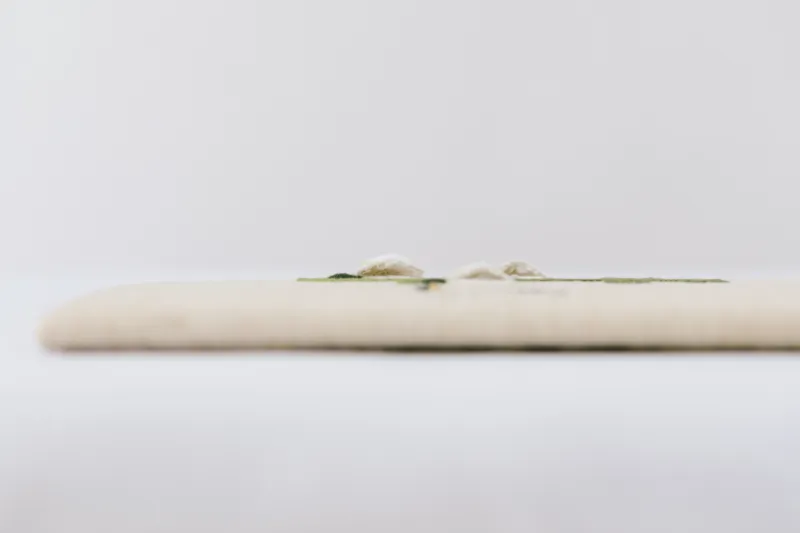 You trained at Ecole Lesage in Paris and the RSN. How do you think this has translated into your present business?
My training at the RSN was purely on the detail and quality of stitch. They don't provide much education into design like the City and Guilds accredited courses do. But they focus on the heritage techniques teaching stitch as it was done for hundreds of years. So I can easily replicate many of the pieces that come to me for restore and conserve without anyone noticing I have worked on the piece.
My Couture and Interiors training from The Ecole Lesage allows me to use a wider range of modern materials, but again capture the history. This allows me to have far more creativity with the materials I use and work on a far larger scale. The Cole Lesage also trained me to reach the high finish level that is required to work for some of the top couture companies.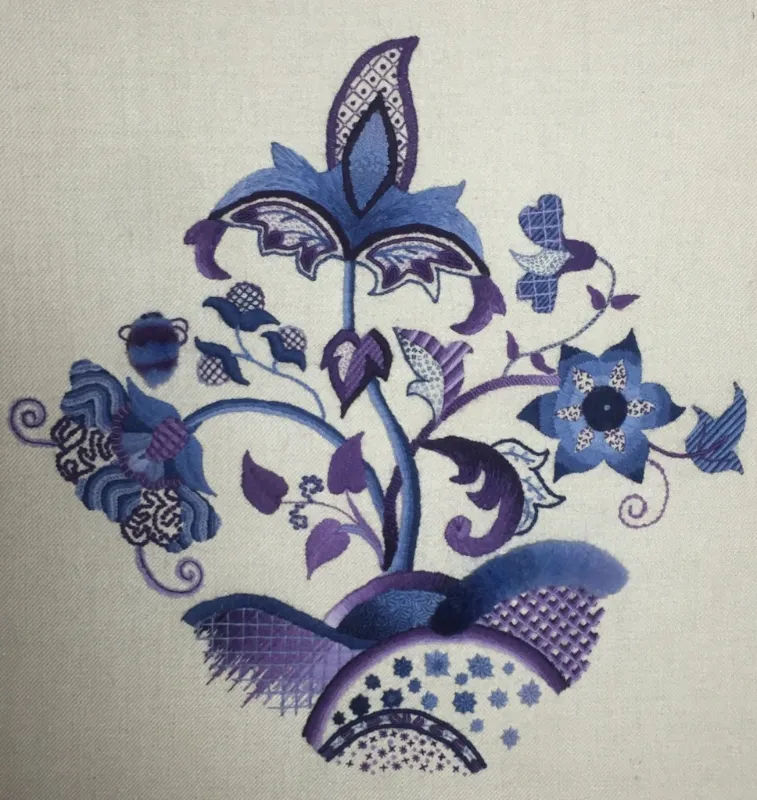 You work to commission – can you tell us something about the process that this entails?
Commission process begins the moment a client contacts us and we send them a detailed questionnaire.  This not only allows us to obtain their details, but also what they are looking for, inspiration information, budget, and timescales. This information is key as it allows us to decide if we can work with them or not.  I can't sew a veil with 2 weeks' notice for a budget of £20.
We then arrange a meeting either at the studio, or on zoom for international clients or at their home or business.  Once we've met with them we can then begin to sketch out the designs for the item they request. Typically, we do 3 or 4 designs to allow them to pick one or parts of each to come up with a final design. At this point a deposit is required to cover all expenses, and materials. If samples are needed the client has to pay for them too.  We then get a contract signed with clear dates on when and what will be delivered.
Throughout the project we will send them regular image updates, as it's easy to tweak things half way through than at the end.  We use Trello as a communication link between us and the client and they can see everything in one place. All the edits and comments are available throughout the project. This works extremely well with international clients.
When working with on commissions we block time slots. This means we don't get overwhelmed, and each slot is a cost, so a set of custom Converse may take 2 slots, a veil 6 slots, a custom art piece 9 slots.  This allows us to know what we have available for the clients, manage other parts of the business from marketing to accounts, kit designs and classes teaching.  Without being swamped.
Finally, payment is due before delivery. Because we communicate with clients at every step, it prevents issues at the end point.
What do you have coming up?
Currently we're working on a more universal stitch guidebook. This will cover more techniques and the variation of names that stitches are called globally. Many get lost in translation.  We are increasing are video stitch bank on You Tube to cover a wider range of techniques. At the same time, we are working on a book to help people make the leap from hobby to professional. This provides advice on pricing work, guides on what you need to start, and basic marketing tips.
We're also working on some big changes in the studio and in the company. I am focusing on my personal practice  by doing my Masters in Design and stepping away from the mass market side of the business. This side will be run by my apprentice Katarina allowing me to focus more on conceptual work. 
Crewel embroidery by Katarina Orolinova MFA, BA