Beth Rhodes recently completed our Skill Stage 2 Hand Embroidery Course. After completing her course Beth tells us that she is opening a new businesses and working on commissions. She explains how the course has helped her discover more about herself as an artist and it's given her the confidence to put herself 'out there'! This is Beth Rhodes Stitch Journey.
Beth Rhodes
I have always been a very creative person. I tried embroidery for the first time when I was at college studying my foundation diploma in art. And it has definitely been a craft that has stuck with me. My skill level was only basic when I first began. Most most of the work I had created were recreations of work I had seen before. However, I knew it was something I loved doing and could see myself making a career out of.
I was extremely motivated to take the craft further and the only way I could think of doing this was to get some proper guidance and training.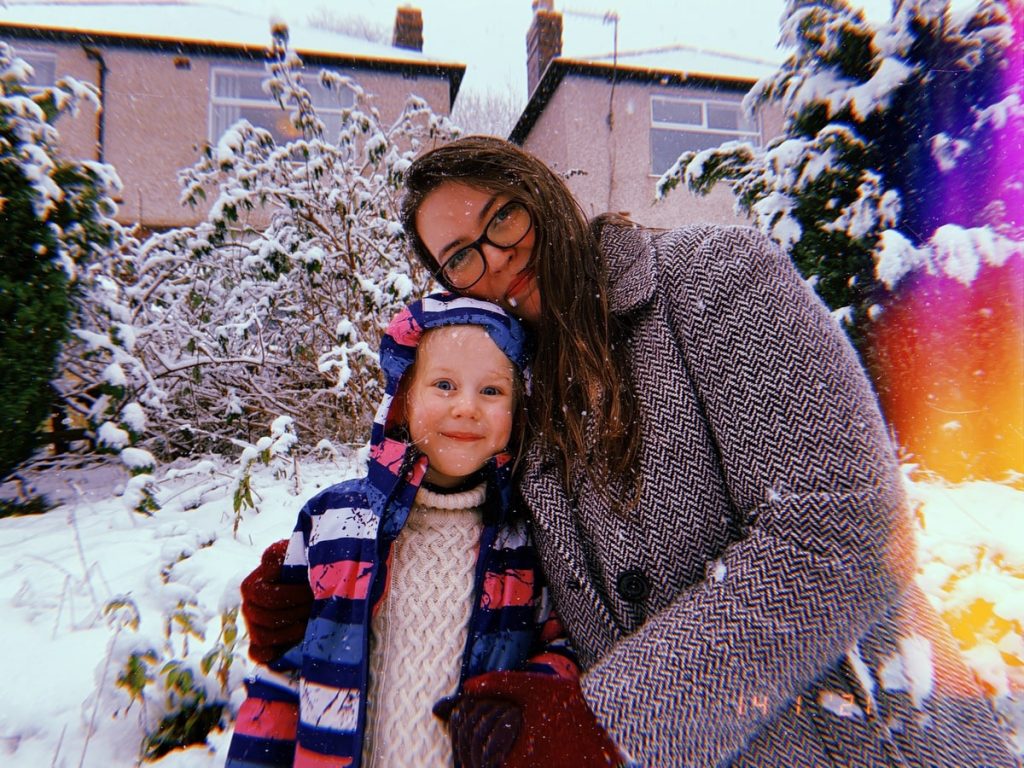 Having my young daughter still at home limited my options, but the school of stitched textiles seemed like a great solution for me.  Enrolling on the course gave me the freedom I needed. I could learn at home and develop my skills and personal style without sacrificing time with my child.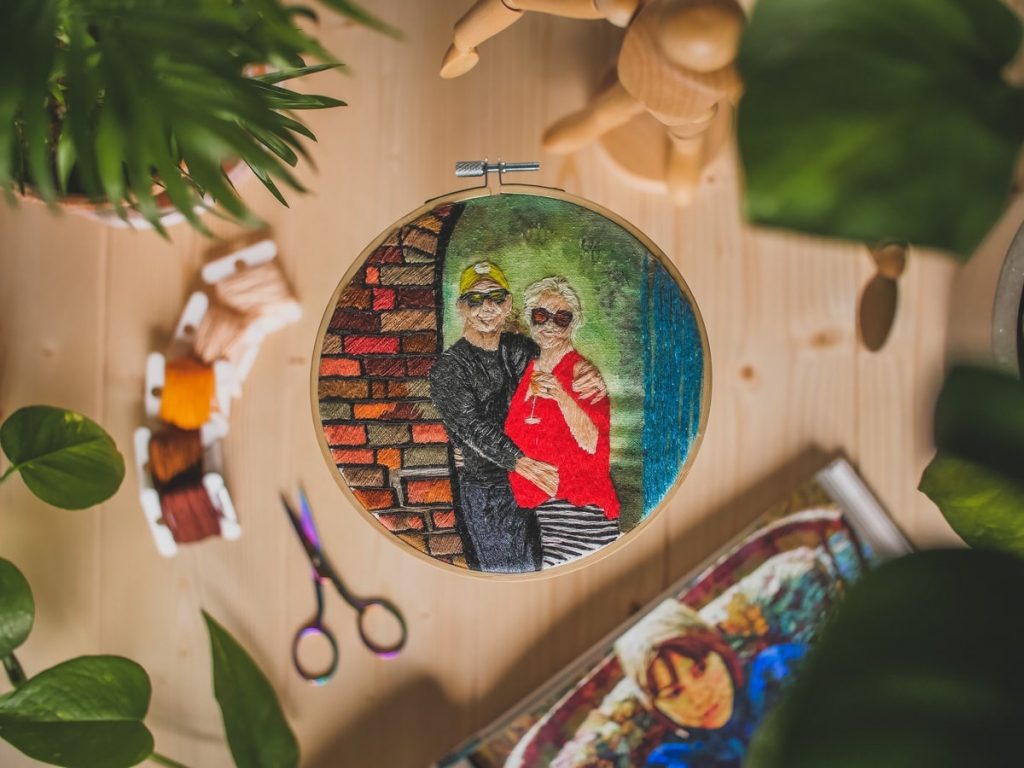 Studying Hand Embroidery
The most helpful thing I have taken away from the course has definitely been the confidence I have gained. I now have the confidence to create my own original pieces of artwork. The courses are really well structured so you aren't thrown in the deep end. The processes within the modules themselves give you the gradual steps you need that help you piece together the skills you're learning and your ideas. The guidance from tutors and resources from the course modules really gave me the extensive knowledge I needed to build my own style which lead me to where I am as an artist now.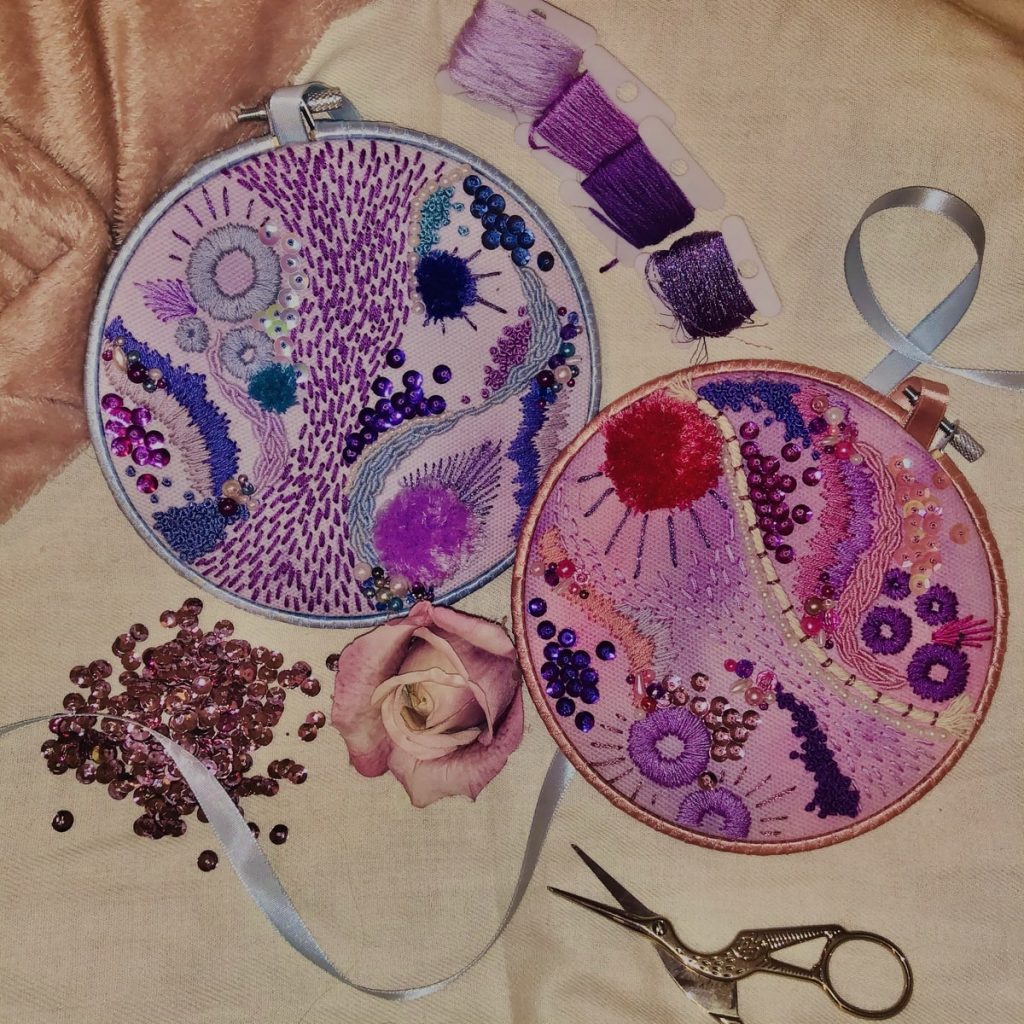 Future Plans
Currently I am super busy creating new embroidery pieces, my love for embroidery still grows every day. I officially opened my own business 'BAREmbroidery' at the beginning of February 2021!
If I'm not creating a new collection of embroidery hoops I'm busy taking on commissions. I really enjoy every area that hand embroidery takes me as the options are limitless to what people can ask for and order. It makes my job really interesting and also allows me to not only set my own hours and work from home. But I'm also still learning how to grow my craft even further and improve my skills.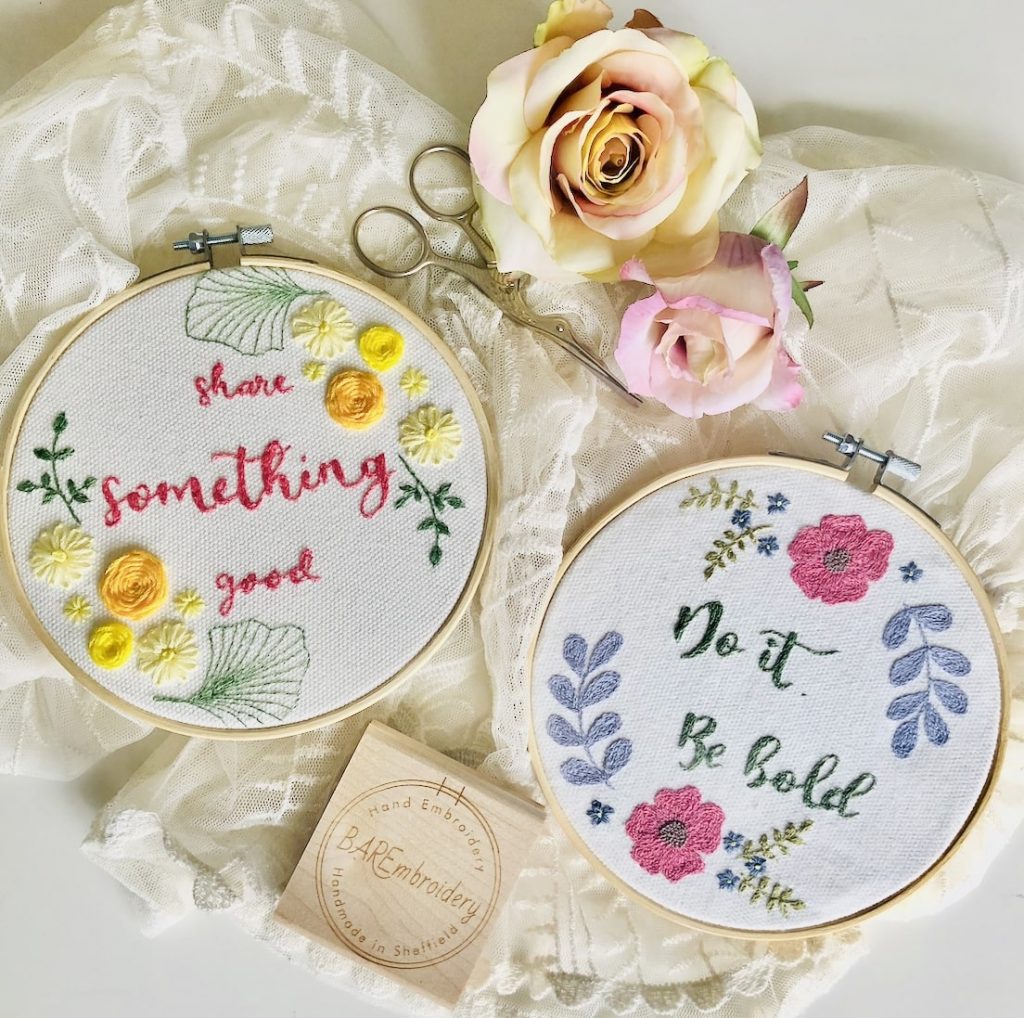 Would You Recommend The Course?
I would recommend any course at the School of Stitched Textiles. Especially if you're interested in gaining a new creative skill or developing existing skills. The courses cover a range of textile skill levels and take you on a creative journey that can really lead you anywhere you want to be as an artist. Personally I don't think I would be where I am today without studying this course as it pushed me out of my comfort zone to discover my own style as an artist and gave me the confidence to put my own artwork out there.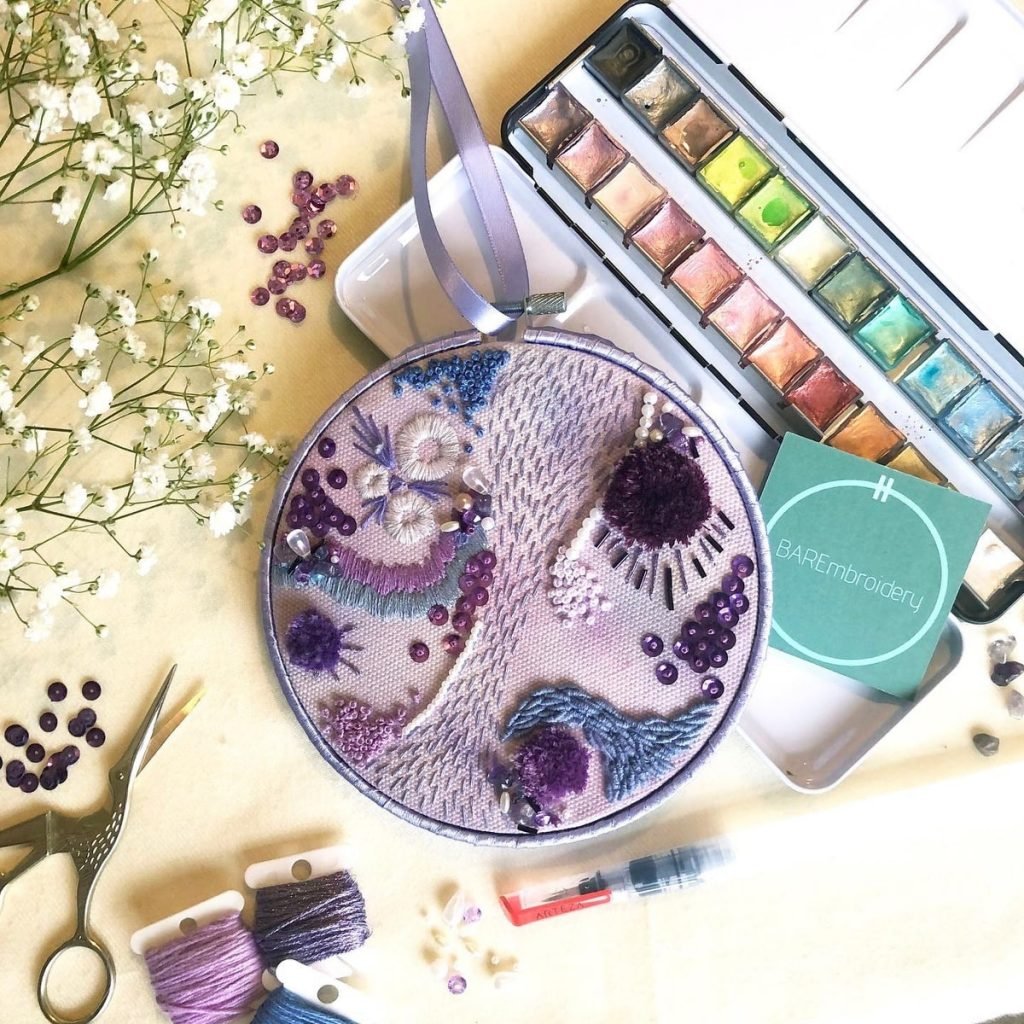 My advice to any enrolling students is to keep an open mind and trust the process. Sometimes you might feel unsure of where something is going but just take it step by step and enjoy the time you spend on even the smallest task. Take advantage of any and all resources provided to you and get involved in the Facebook group that you're added. There is lots of support on there. Really let go to your creative side and push yourself to do something you haven't before. It might turn out to be the best thing you've ever done. This is the time to really take things in a new direction. I wish any future students the best of luck.