Learn simple hand stitching. 
A FREE online simple hand stitching course designed for relaxation.
Learn simple hand stitching techniques by following along with our expert tutor, Gail Cowley. This course has been designed to help people relax and achieve mindfulness during the Covid 19 Pandemic. Follow along from the comfort of your own home. Work through tasks and track progress online. So, put on some relaxing music, grab a soothing drink and and lose yourself in the creative process.
School of Stitched Textiles
During the Covid 19 pandemic we wanted to show you the therapeutic power of crafting. We have always been firm believers in the power of stitch and its ability to help us achieve mindfulness, even during the most stressful times.
We've put together a FREE, short, hand stitch course with the aim of teaching you a new design as well as relaxing and calming the mind and body.
Repetitive running stitches are used for this cushion project, so you can lose yourself in the rhythm of the stitch without having to spend time getting to grips with complex techniques before you start.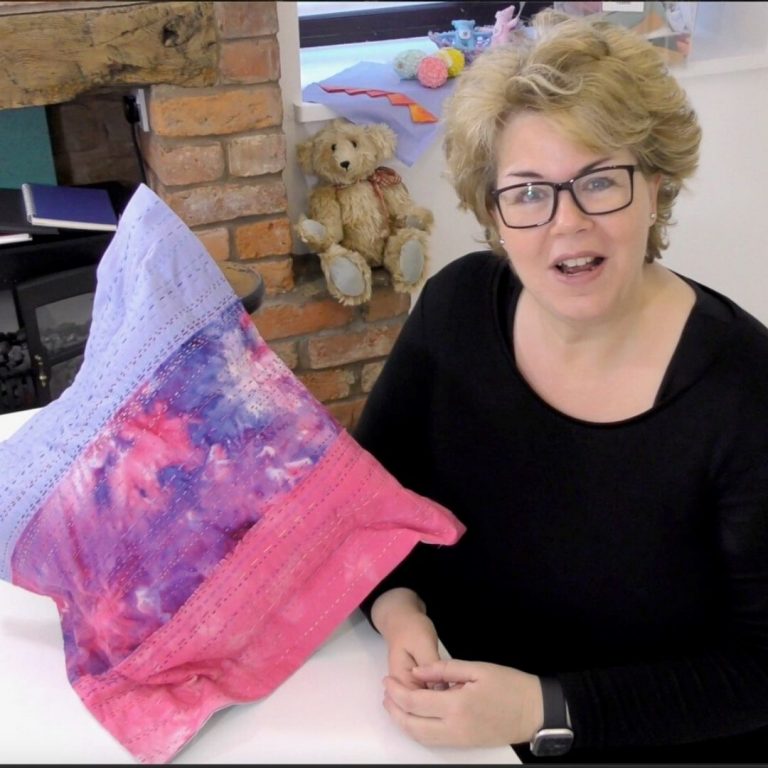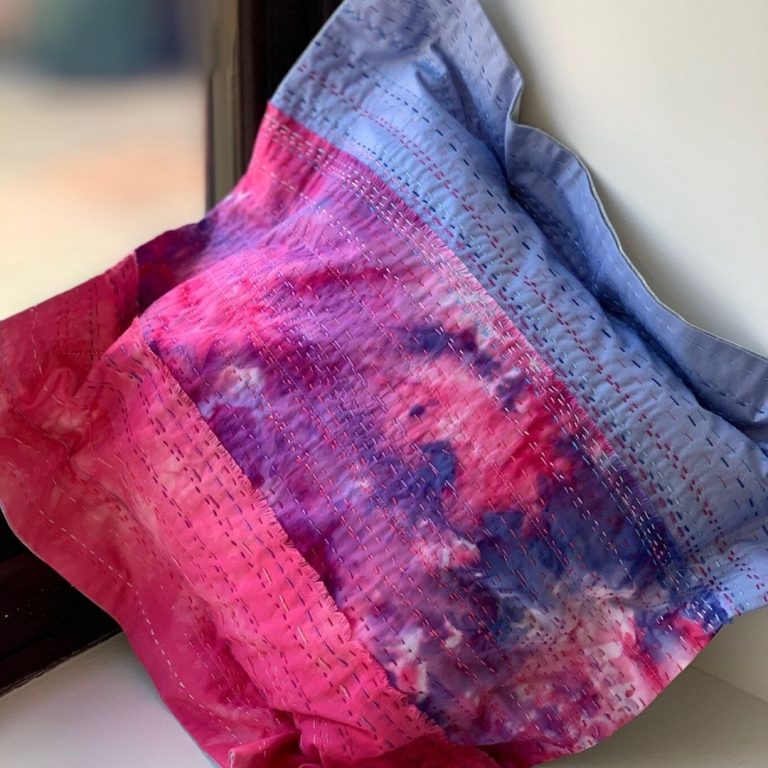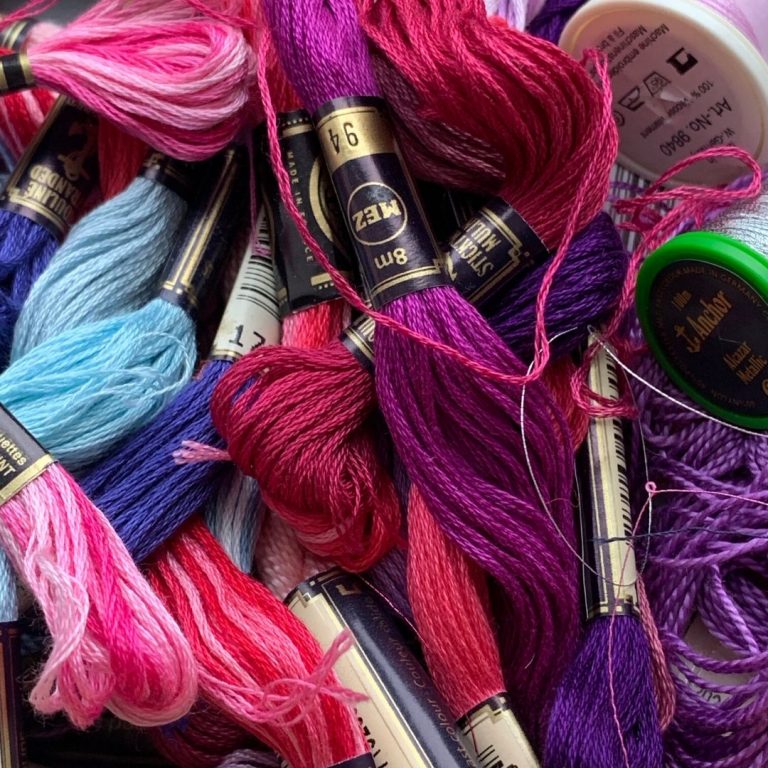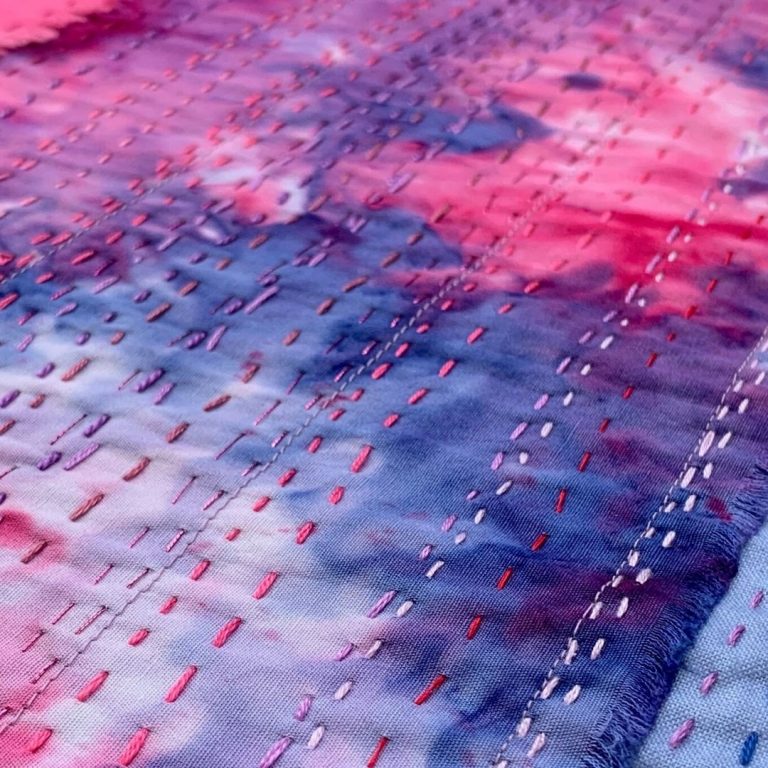 All of our beginner courses are taught online and delivered through high quality tutorial videos and downloadable course content. Theses are accessed through our dedicated online teaching platform, the Creative Classroom. With access to your own private learning dashboard you'll be able to work your way through the course content, check off tasks as you complete them and track your progress throughout the course.
You'll get full access to your course for 12 months.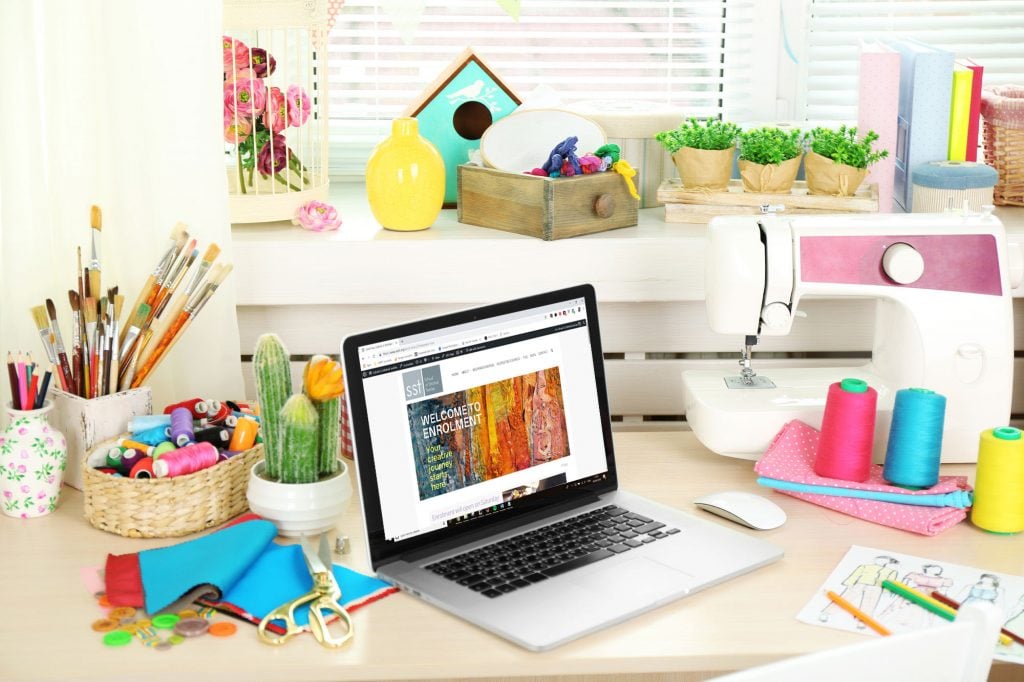 Gail is Head of Centre and a Technology Enhanced Learning Specialist. She has numerous City & Guilds qualifications, a Teaching Certificate in Adult and Further Education, BTEC Diploma in Art & Design, Bachelor of Design (Hons) specialising in design for Textiles & Metal, Post Grad Cert in Education, MA in Education and a PhD in Education. 
Her interests are particularly in machine embroidery & computer aided design. 
Having made costumes for her daughter and later opening her own Embroidery and Patchwork business, Irene Harris came to us with a lot of 'hands on' experience. Although she was…
Our  Student Excellence Awards Exhibition 22, showcases the work by some of our most stand out students. The aim of the exhibition is to showcase the commitment, graft, and talent…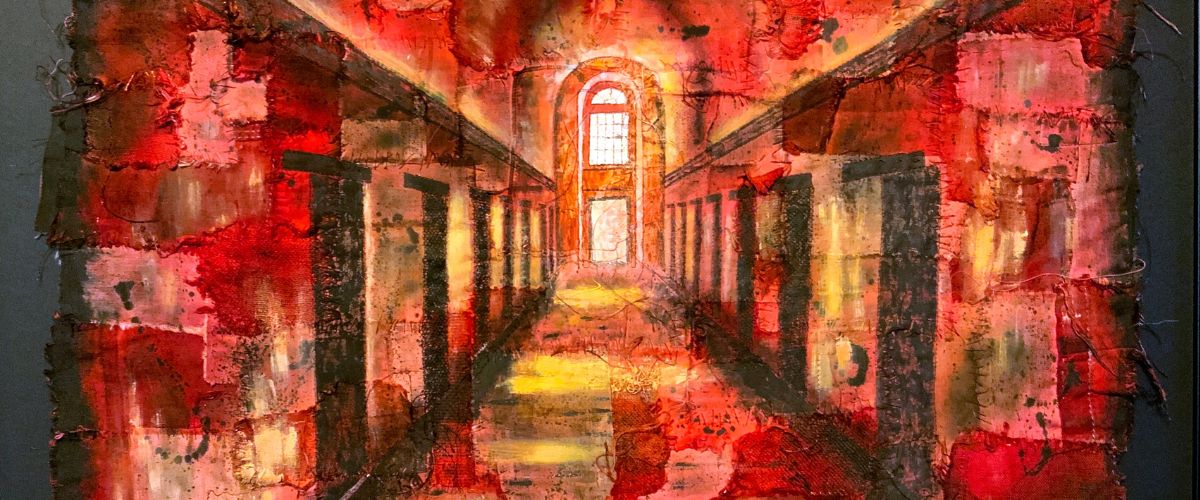 Fibre Artist, Ruth Norbury is very conscious of her impact on the earth. She knows that the clothing and textiles industry is one of the largest polluters and therefore creates…