The words 'creative' and 'perfectionist' don't typically go hand-in-hand, but for Ashleigh Wempe, knitting is one of the few ways to appease both traits of her personality. As an analytical, strategic thinker who thrives on solving problems and hard-work, Ashleigh Wempe is best known for her beautiful, modern and vibrant geometric/mosaic knitting patterns.
Over a short time, Ashleigh has been successful at establishing her own business, growing an online following and authoring a book. All, while raising a family and holding down a full-time job. She's even found time to travel. Ashleigh Wempe is proof that with grit and determination businesses can be forged from life-long passions. We caught up with Ashleigh to find out more about what influences and drives her in her pursuit of creating her distinctive knitting patterns.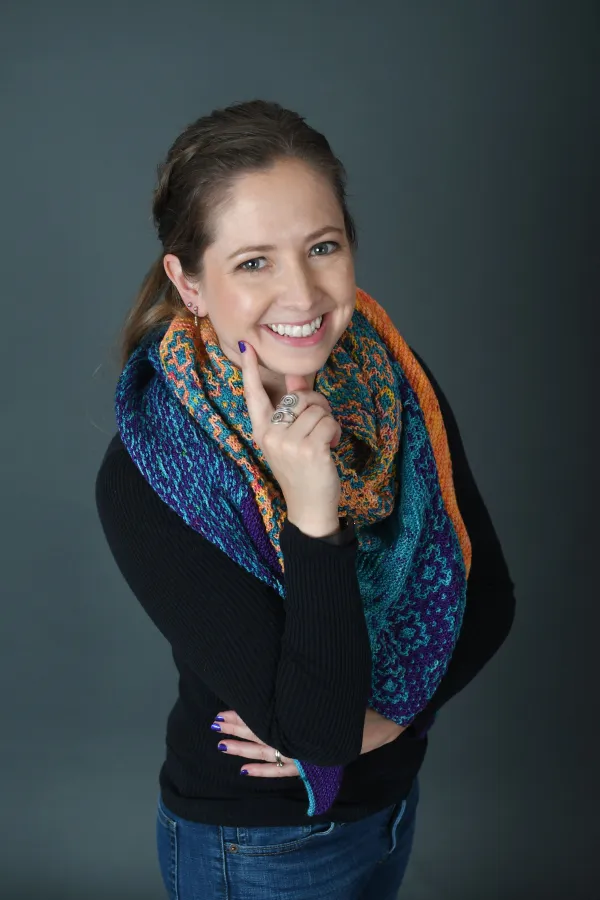 "Passion and discipline dance together to keep me on track. I am a lover of checklists, deadlines and consistent processes. As a Mum of two little ones with a full-time job, checklists are the only way I manage to keep on track with everything!"
How and when did you first start to knit – who taught you?
I learned to knit from a dear family friend who introduced me to this wonderful craft while I was in high school. Picture fuzzy yarn and the wrong size needles as I embarked on my knitting journey. It was a bit misshapen, but I was beaming with pride over my first scarf!
I picked up knitting in earnest in college to relax and get my mind off stressful exams and homework. I still have many of my projects from my college days. My favourite is a large wool bag that I felted in the washing machines on campus (my friends thought I was crazy!). Today, it holds all of my WIPs or several skeins of yarn inside of it waiting to be played with.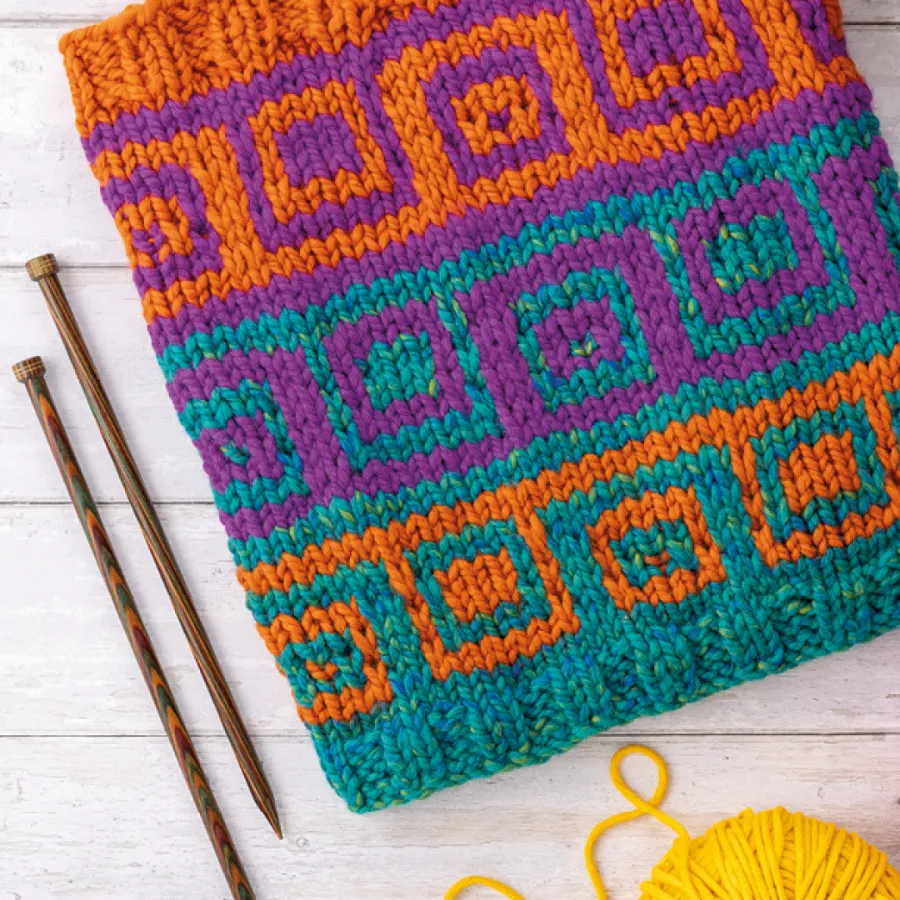 Tell us about the piece you're currently working on – what was your inspiration for it, what is it made from, the processes involved, and what is it being made for?

Currently, I'm prepping a splendid bulky weight shawl that will be part of an exciting KAL in the fall! Inspired by the enchanting autumnal colours (that are a bit out of my comfort zone, making this shawl even more fun to design!), this shawl combines two motifs from my book, Mosaic Knitting Workshop. The pattern looks absolutely dream inspiring with long colour changes, like my Colour Play Shawl and Saguaro Sunset Afghan, this shawl is destined to add cosiness to the crisp autumn days.
This piece is a bit different than my normal design process as I typically select my yarn first and then see what the yarn wants to become through swatching. In this case, because I already had the colour work motifs selected, I feel like I was able to select yarn, colours, and a weight that I don't typically usually use, and simply let the shawl become what it wants to be.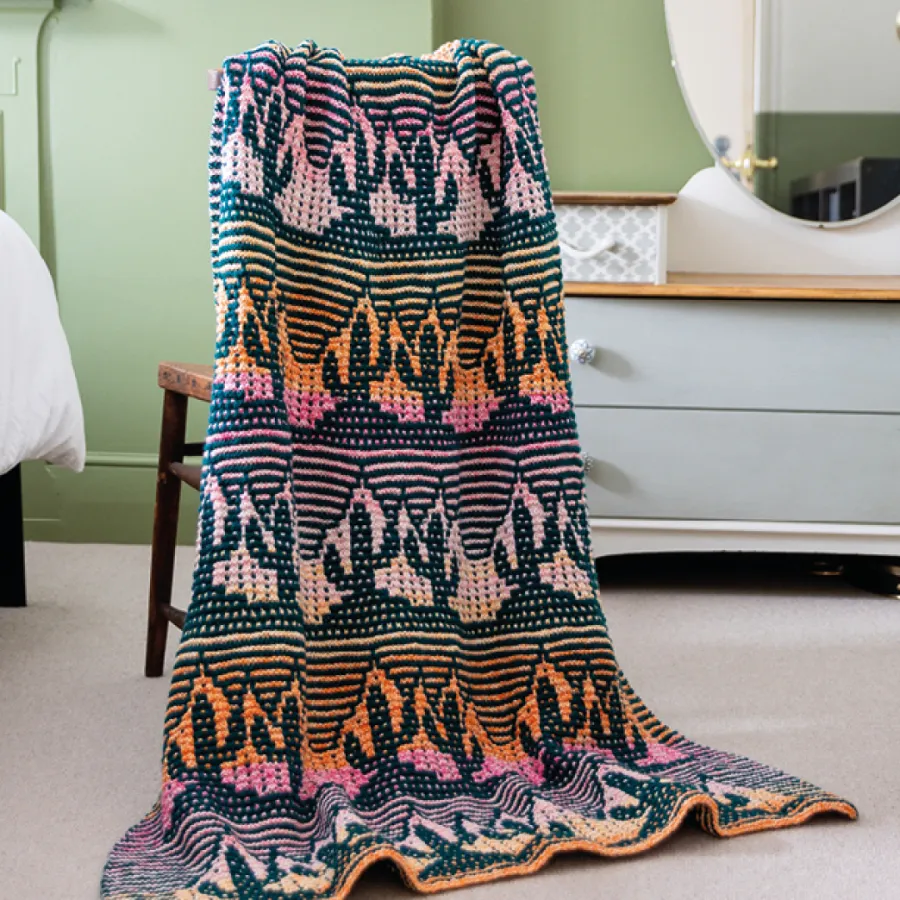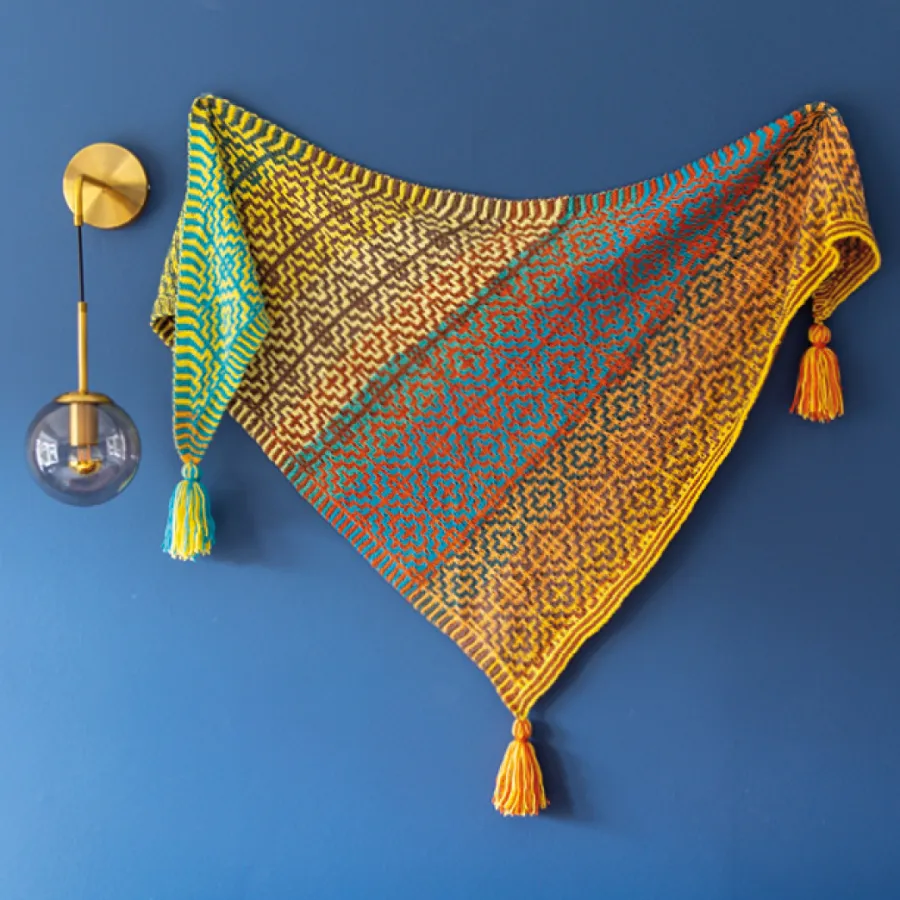 You started your knitting business when you first had your daughter – what was it that inspired you to start something new, and do you think you'll eventually give up your day job and move into knitting full time?
The magic of knitting awakened my creativity and offered comfort to my perfectionist soul—it was the perfect craft! I left my Air Force career in 2018 to be able to have a better work-life balance, spend more time with my daughter, and pursue an MBA.
As a mum, almost everything I do is for my kids. But I desperately needed something that was just for me.  I decided to dive into creating my own knitting patterns. At the time, I had no idea what I needed to do to make designing knitting patterns a reality. I had avidly avoided social media for years and had no clue how to make my own website! But I was ready for a challenge! I found that I loved the backend part of designing patterns; working on collaborations, photography, interacting on social media, playing around with email marketing and sales funnels, etc. – almost as much as I love knitting, so it was a perfect fit. As for going full-time with my yarny adventures, it's a dream I'm nurturing—one day at a time.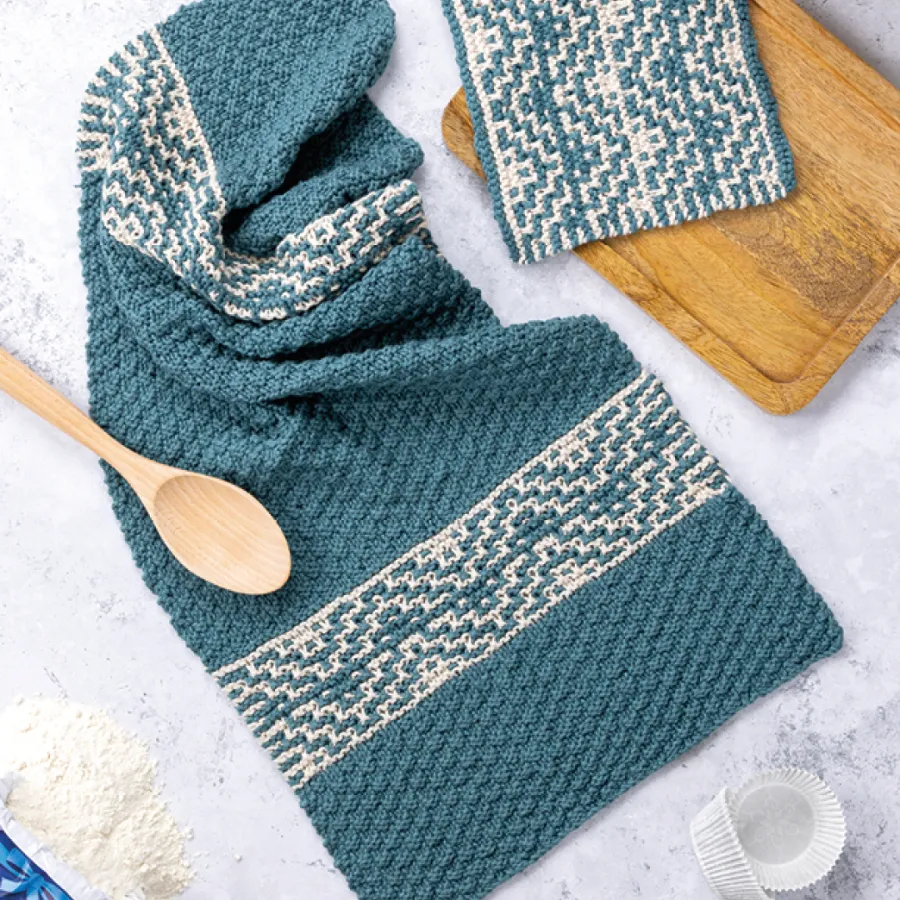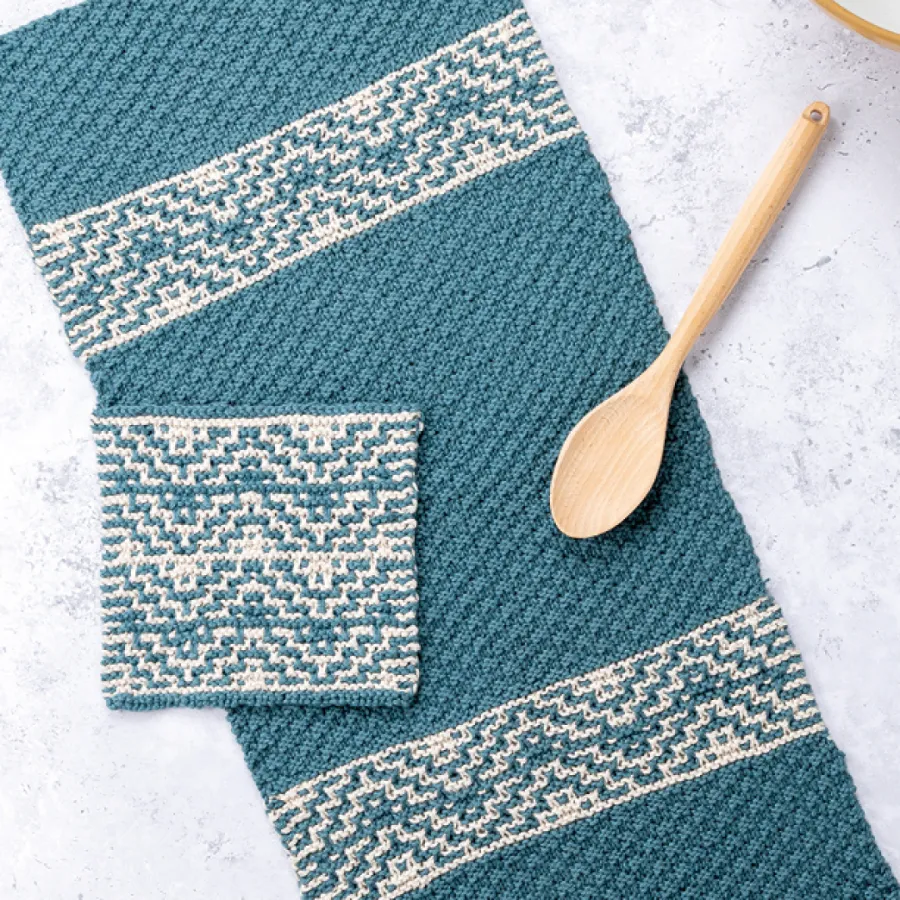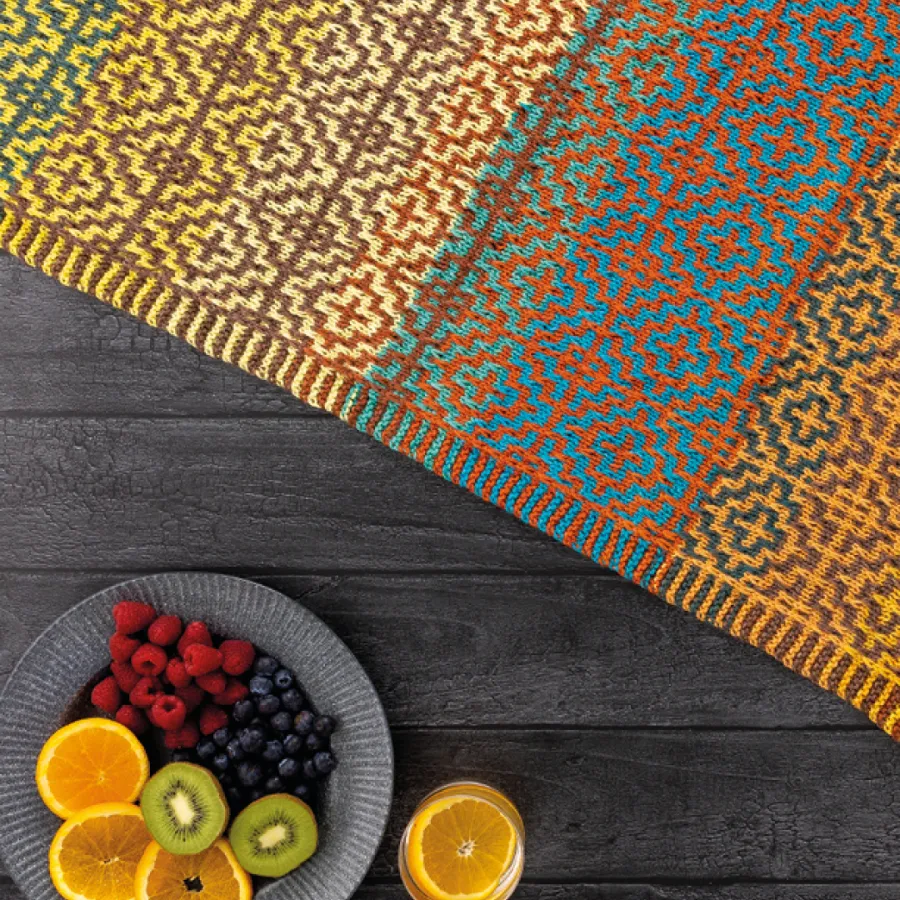 What is it that keeps you on track and motivated – any advice for our students would be very welcome!
Passion and discipline dance together to keep me on track. I am a lover of checklists, deadlines and consistent processes. As a mom of two little ones with a full-time job, checklists are the only way I manage to keep on track with everything!
Exploring colours, patterns, and knitting techniques keeps the inspiration flowing, I love to use Pinterest to search for non-yarn related topics to inspire me. I've gathered inspiration from florals, tile work, painting, embroidery, and even food! Plus, having a community of fellow knitters and designers adds that extra dose of joy to the journey. Seek out people who are at the same stage you are, more advanced than they are, and that are where you were several years ago. My advice to students? Embrace the joy of knitting, stay curious, let passion be your guide, and don't be afraid of making mistakes!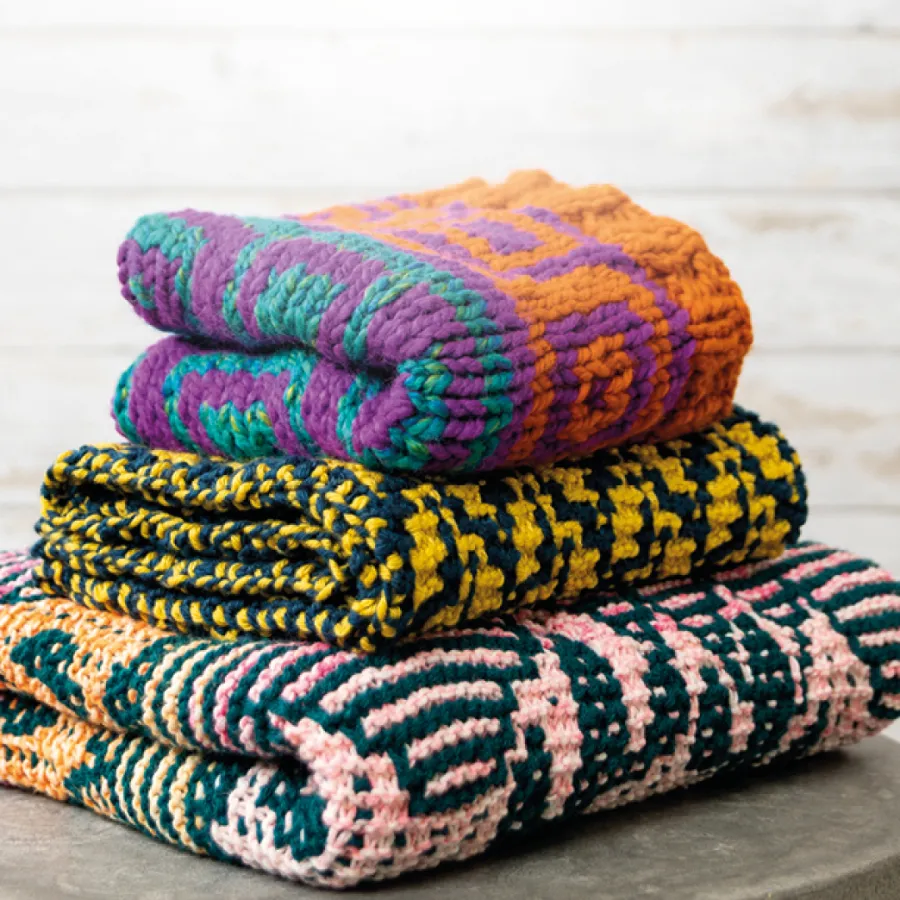 You've clearly travelled a great deal – do you think the different cultures and countries you visited reflect in your knitwear designs?
Absolutely! Each corner of the globe has its own unique magic, and I can't help but weave those inspirations into my knitwear. The vibrant colours of South America, the intricate patterns from Asia, and the captivating landscapes of the American Southwest. These all become threads in the tapestry of my designs. Knitting, like traveling, is an adventure that lets us explore the world's beauty one stitch at a time.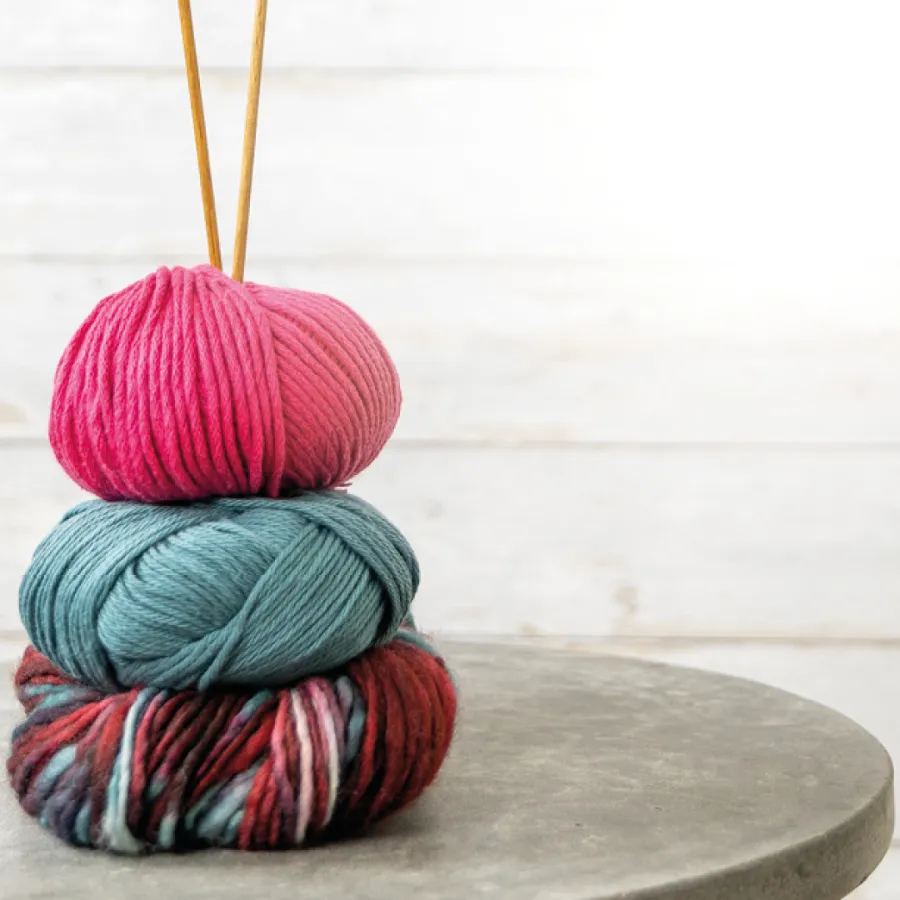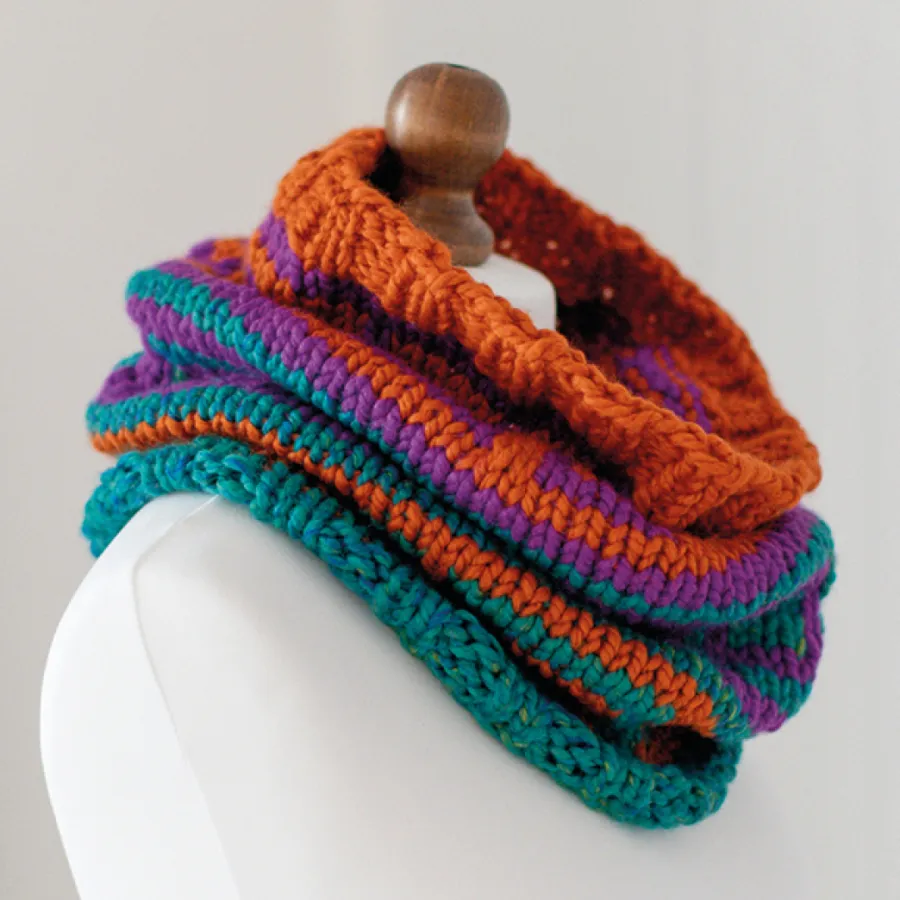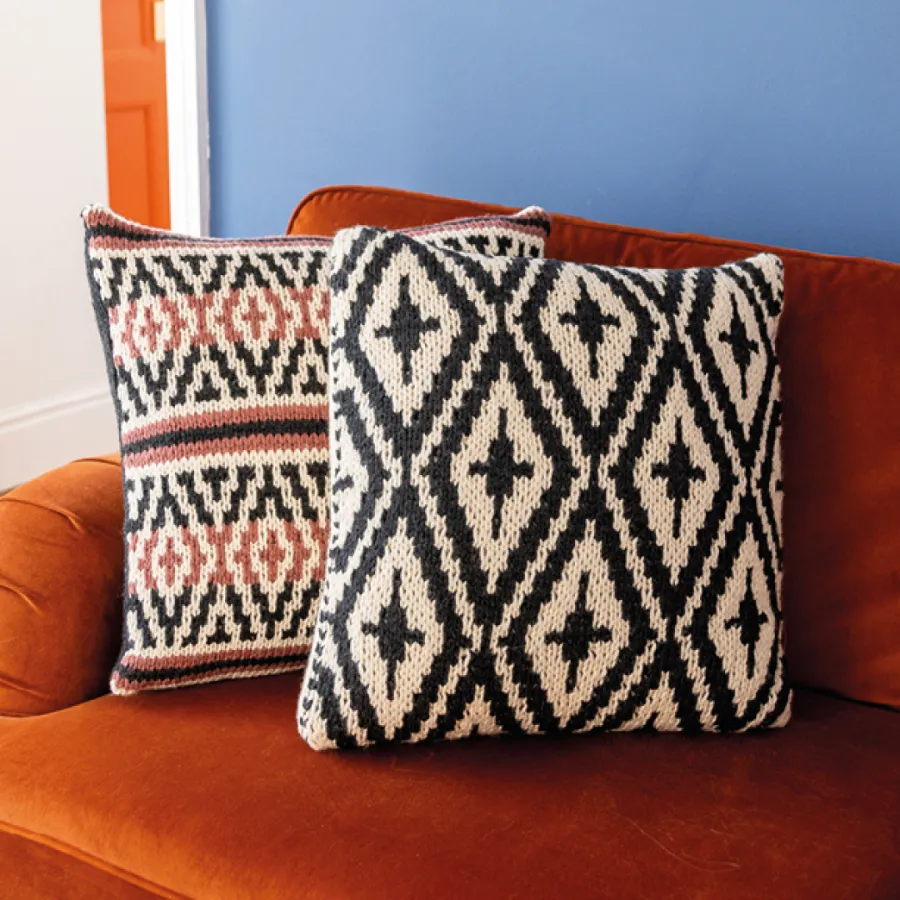 You are a published author – can you tell us something about the processes involved in getting a book into print?
Publishing a book is like knitting an intricate lace shawl: It can be very humbling, with lots of planning, patience, and many frogging moments! I will be completely honest when I admit it took significantly more work than I expected! I also agreed to write the book when my youngest daughter was a newborn, we decided we were going to move to the other side of the country to live closer to our family, and I was working a full-time position in the financial industry.
This was maybe not the best decision on my part in terms of work-life balance, but I somehow succeeded through sheer grit and gumption! I highly recommend waiting until at least newborns are sleeping through the night before anyone starts writing a book that requires detail and precision!
My book was published through David and Charles Ltd. rather than independently published. Working with a publishing company is a fascinating experience, they have so many resources at their disposal that an independent designer doesn't have. It was an awe-inspiring experience to work with their team of editors, designers, photographers, and marketing team to make the book a reality. It's a whole symphony of creativity! And finally, seeing your book in print is an exhilarating moment of pride and joy!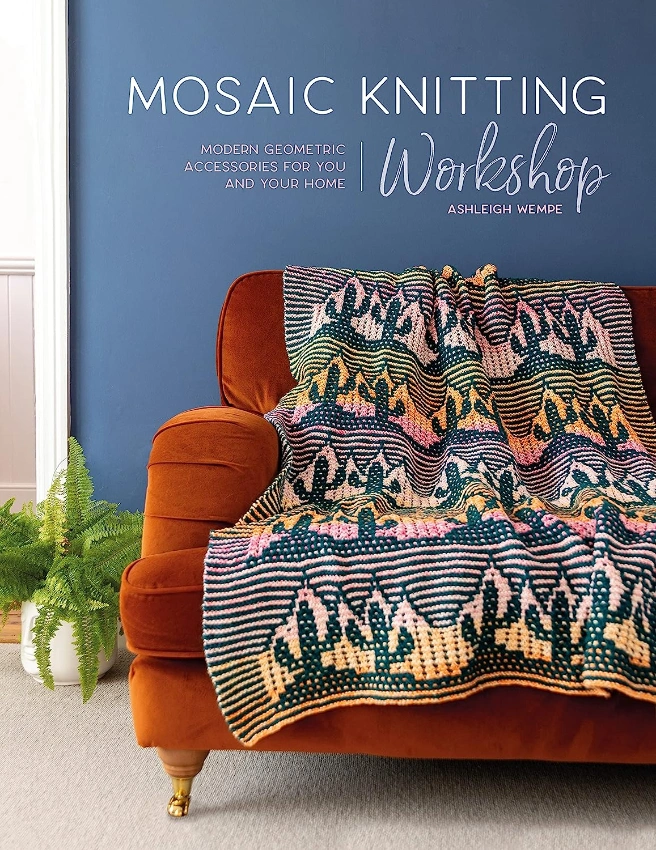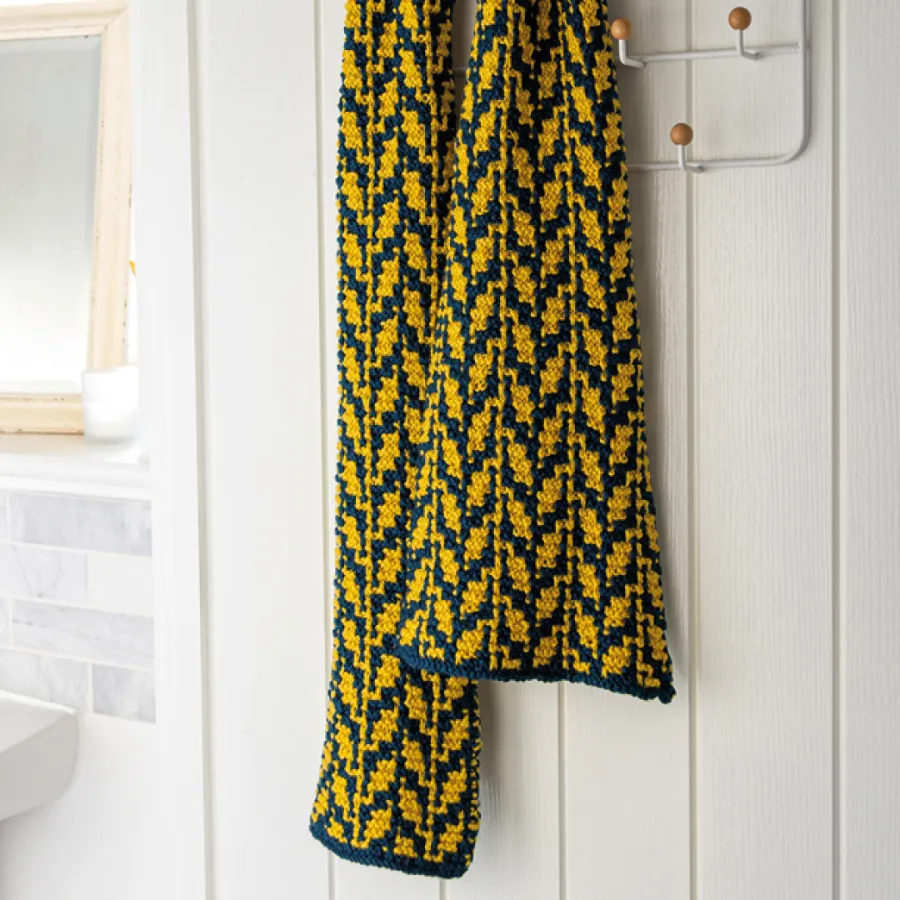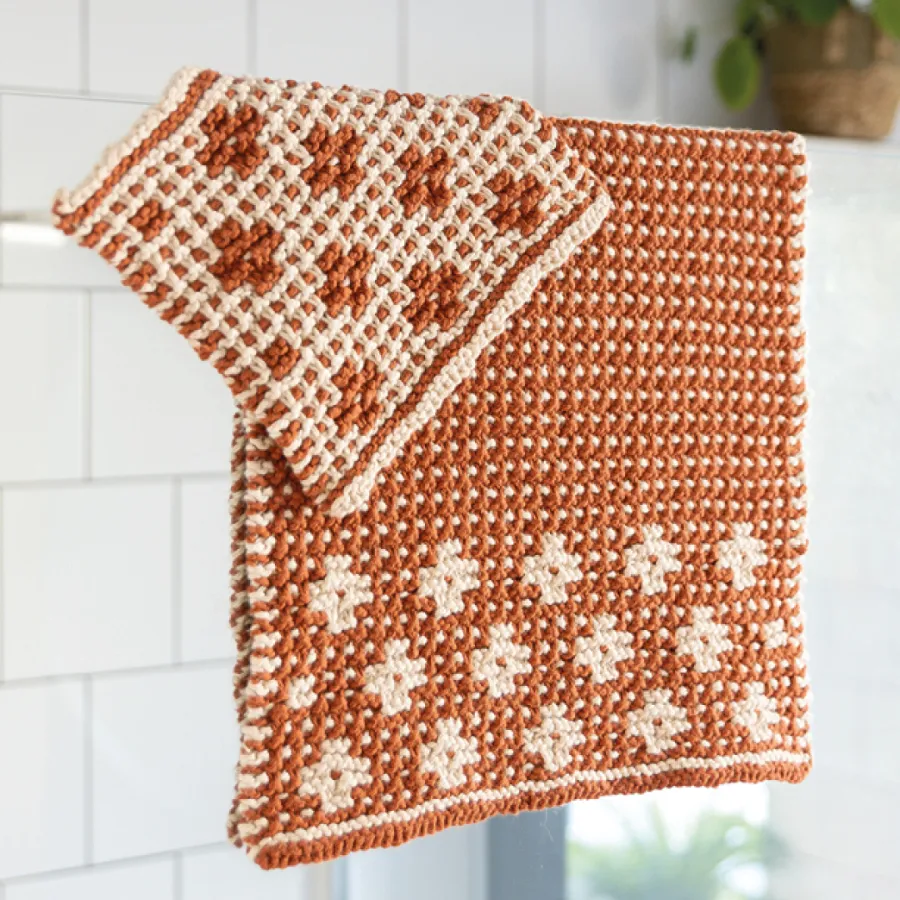 What is next? Do you have exhibitions or new books underway that you could tell us a little about?
The possibilities of what's next are endless! I'm thrilled to dive deeper into helping new designers flourish. I will be teaching my signature six-week course called "Shawl Design Unraveled " in September and again in early 2024. This is aimed at knitters who are looking to take their skills to the next level and design (and publish!) their first shawl pattern. And yes, new book ideas and patterns are blooming on the horizon! I'm eager to share more knit-tastic adventures with the world, so stay tuned for more cosy inspirations!
Get your copy of Mosaic Knitting Workshop signed by Ashleigh Wempe. You can also join the waitlist for her Shawl Design Unraveled course, check out her passions on Ravelry or follow her on Pinterest, Facebook and Instagram.
It's OK to step out of your comfort zone
Establishing a business takes grit and determination but achievable for most people
Being organised is key. Create checklist to keep on track
Also explore different things for inspiration. Look at colour and knitting techniques as well as painting and even food
Find a community of knitters and get involved
Embrace knitting and never be afraid of making mistakes. 
Don't attempt to write a book when you've just had a baby!