Anna Nikipirowicz is a Knit and Crochet designer, author, and teacher. Her obsession with knitting and crochet is attributed to her sister and mother, who she remembers knitting 'legendary' Fair Isle hats. Today her designs can be found in Inside Crochet magazine and regularly feature on Yarn Lane TV. She also works closely with West Yorkshire Spinners, LoveCrafts and other yarn brands.
Packed with notions, books, unique patterns, and online class, Anna's website is a treasure trove for novice knitters and champion crocheters alike.
With experience of consulting for Rowan, we're honoured to hear from Anna about her inspiration, recent projects, and approaches to design.
"When my mum passed away suddenly almost 18 years ago, I took up knitting and crocheting again. It was my way of feeling close to her and the process evoked lots of special memories of evenings spent learning with her. An obsession was born!"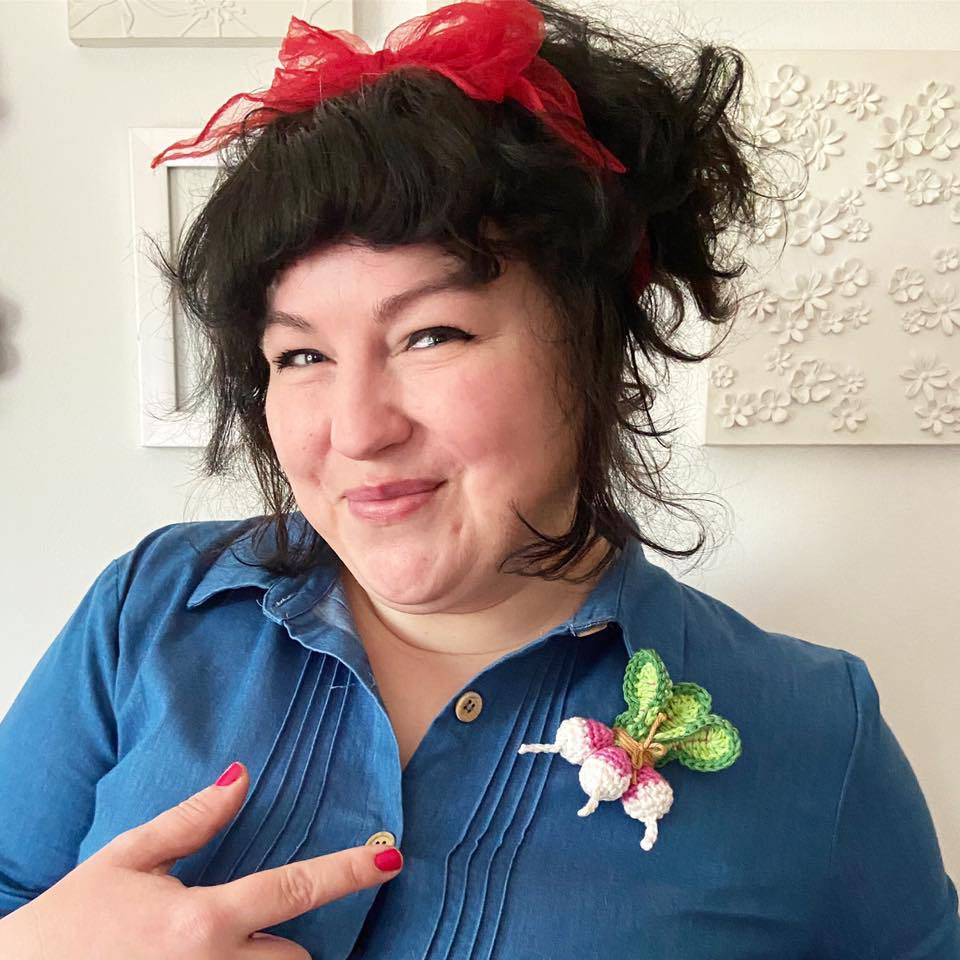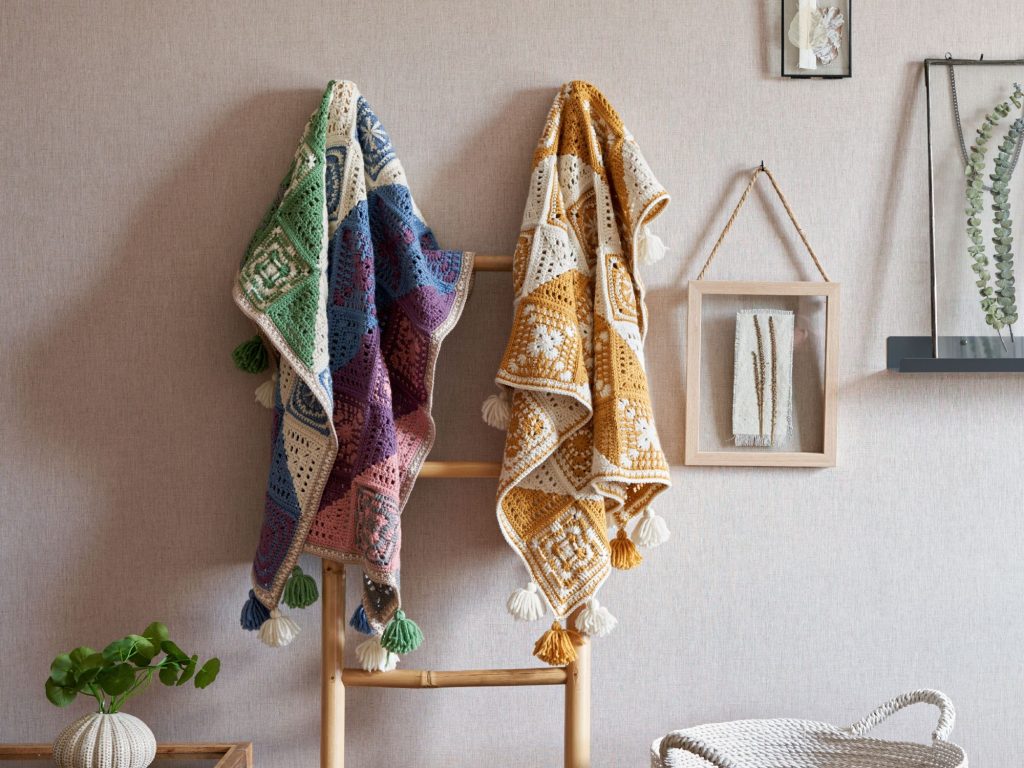 Tell us about what you're currently working on?
I usually have few pieces on the go at a time. Smaller pieces I work on when traveling as they are easily portable and larger pieces when I am at home. I do love working on smaller pieces. They allow more spontaneity and to experiment with different stitches and techniques, which I will very often incorporate into a bigger piece.
Some of the items I am working on at the moment are samples for my new book with Search Press. I'm having to remake these for a second time because the original ones got lost in the post! It was absolutely horrible. Eight months of work just gone in a blink, but luckily the crafting community is so wonderful and lots of crafters came to my rescue helping me remake some pieces. I will forever be grateful to them. Due to that the book has also been delayed. It was supposed to be released in September 2022, but it will now come out at the beginning of 2023.
Even due to the setbacks I am so incredibly exited to share this book with everybody. It's a crochet book and inspired by nature. Even though I cannot divulge more information about the book as it is a secret until it is released, all I can say that each piece is very personal to me.  I have used a selection of yarns with wonderful natural fibres to work with, from wools to cottons.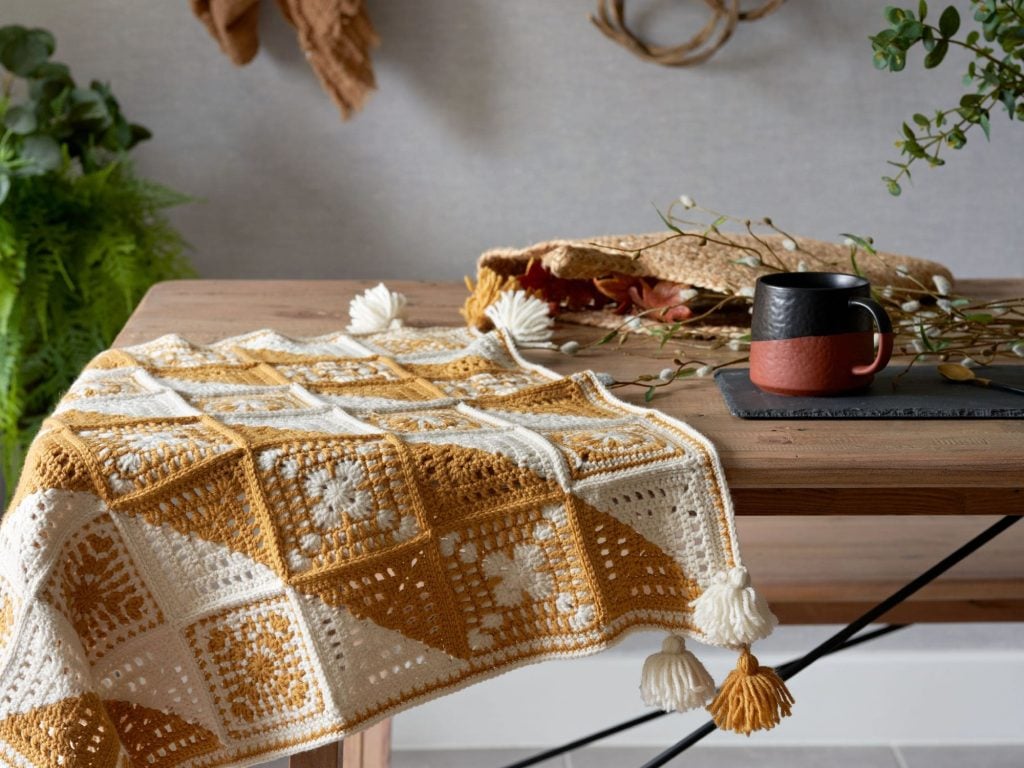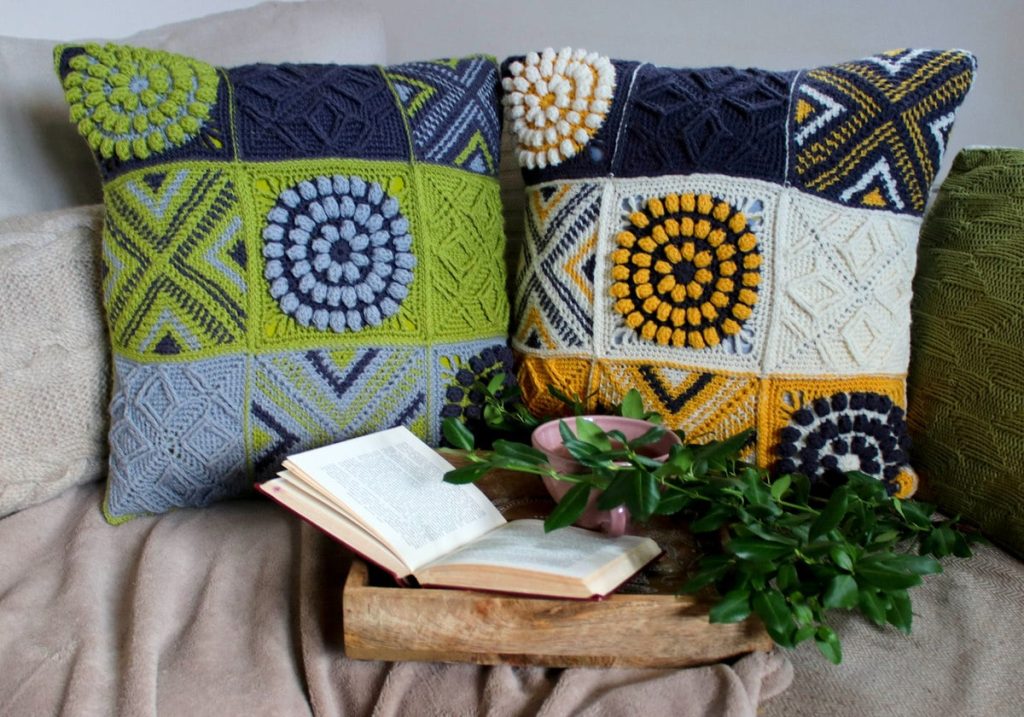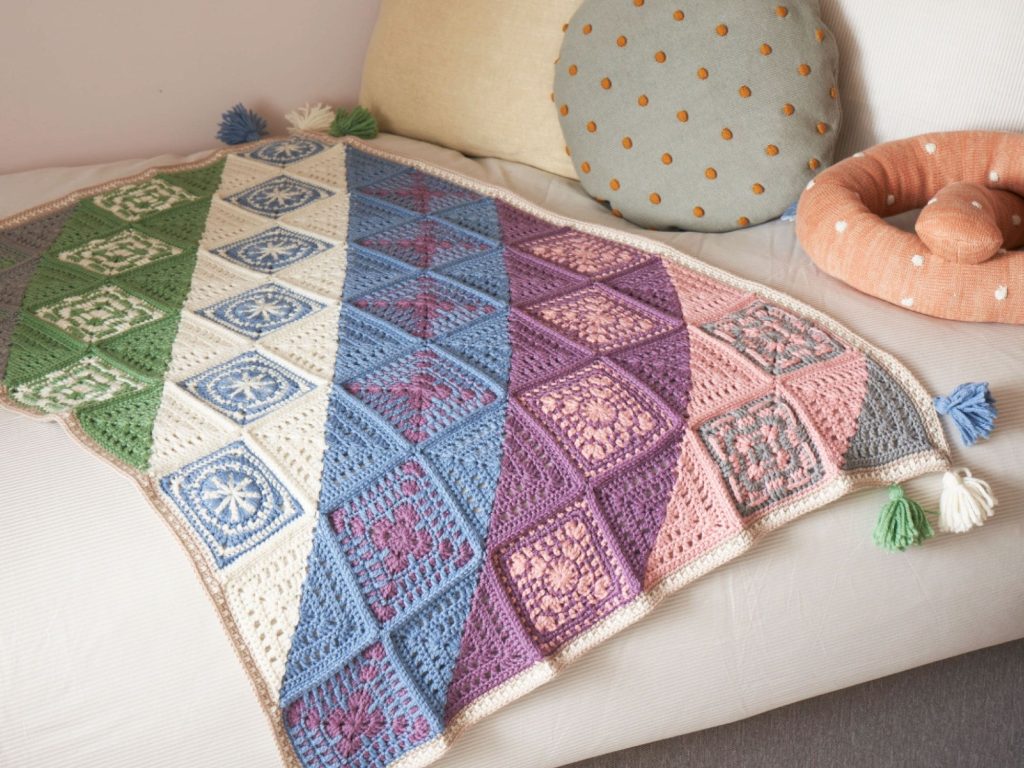 How did you learn to crochet and knit? Who taught you and why did yarn catch your interest above other craft areas?
I was taught by my very talented mum, Lucy. She was an incredible knitter and crocheter. Her stranded colourwork garments were beautiful and very intricate. Unfortunately, as a young girl I didn't appreciate the beauty of working with yarn and what I learned was quickly forgotten.
When my mum passed away suddenly almost 18 years ago, I took up knitting and crocheting again. It was my way of feeling close to her and the process evoked lots of special memories of evenings spent learning with her. An obsession was born! I haven't put my hook and needles down since.
I have to add that one of the biggest motivations to get better in both crafts was the beautiful array of colours and fibres in yarns available, which were very limited when I was growing up, I couldn't wait to try out all the stunning colours and fibres.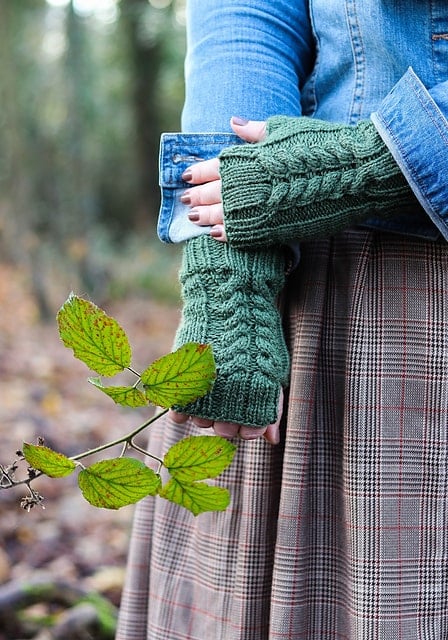 Being a Rowan Design Consultant sounds really interesting! Can you tell us more about it?
Soon after I picked up knitting and crochet again, I discovered Rowan and their stunning selection of yarns and designs. The colours were just WOW! The Rowan Design Consultants were always a source of endless knowledge of yarns and techniques, and used to run fantastic workshops. I always though it would have been amazing to be a consultant for Rowan.
A few years later, just before the Olympics in London, a position become available in John Lewis Stratford. I jumped at the chance and applied for the position, and I got it! There I started running classes and the knitting club. The atmosphere was so electric during the sporting events. I discovered I loved teaching knit and crochet and trained with Rowan to become a fully fledged tutor. Soon after, I started teaching in lots of exciting places like craft shows, independent and chains yarn stores. When the pandemic started, I began teaching virtually which was a very interesting and rewarding experience. It gave me an opportunity to connect and craft with so many people in UK and many different parts of the world.
Also, when at Rowan I started dabbling in designing, it started with a competition that Rowan was running to design an item for Queens Jubilee, I submitted a cushion cover which was published, and I was hooked and the rest as they say it's history.
My job with Rowan ended about 5 years ago, but the experience and knowledge I gained and the amazing people I met will stay with me forever.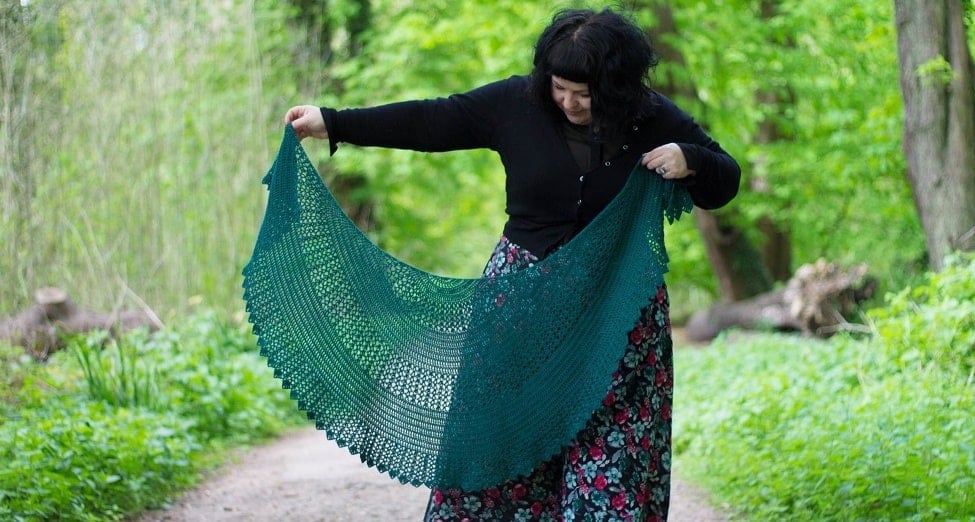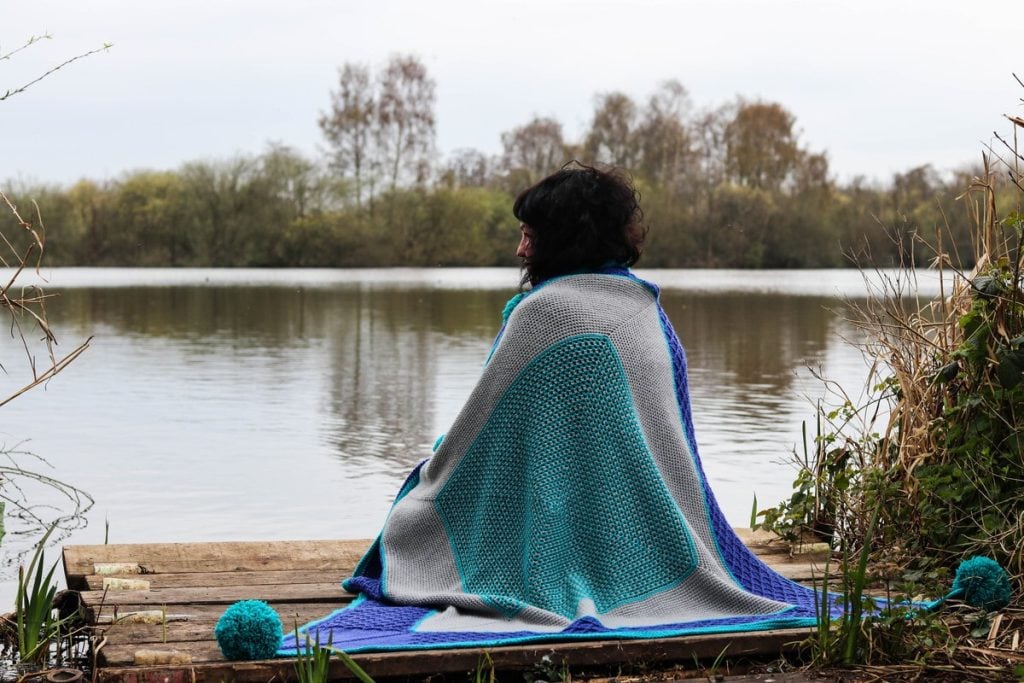 You've done a lot for TV – designing props for Miss Marple sounds fascinating. How did you get into that and what does it actually involve?
It all happened thanks to my dear friend, Alex, who worked at the time as the set designer on Marple and Poirot.
They needed knitted sleeves at different stage of knitting. Miss Marple was shown knitting them at few points in the show. The episode with the props is called 'Greenshaw's Folly'. Miss Marple is played by Julia McKenzie and it was first aired in 2014.
I had a lot of fun researching the sizing for the sleeves and best yarn to use, even the knitting needles they will need to use on the show. Searching for hours through old knitting books was fascinating. I'm still amazed how much smaller people were in those days.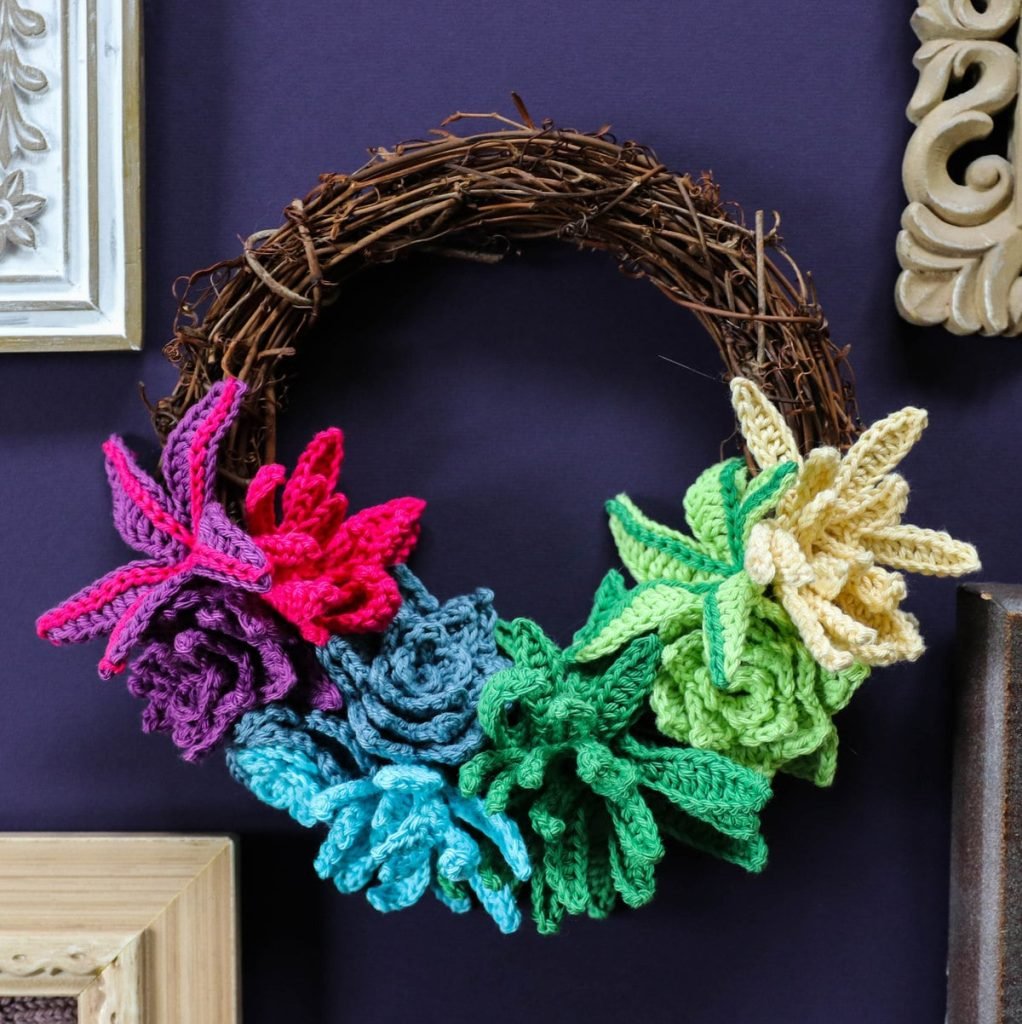 You have written some wonderful books and we know that our students would be very interested in what it is like to be a published author. Can you tell us how you originate a book and what the journey to print is?
It always surprises everyone how long it actually takes. It all starts with an initial idea which I usually discuss with my editor. If she agrees with the theme then I'll begin to create a more detailed synopsis for the acquisition meeting, during which the decision will be made whether the book will go ahead.
The synopsis contains sketches and swatches of every project I would like to include in the book. Also, a detail summery of intended audience for the book and what I want it to deliver.  If the book is approved then the hard work begins. We starting by making key decisions. How big the book will be? How many pages it will include and the deadline for delivery, which is roughly about 6-7 months. The deadline for the release of the book is set as well, it will usually be a 1 to 1.5 years from acquisition, however that can be sometimes delayed due to different reasons.
Due to the pandemic, my latest book has been delayed already and then again due to loss of the samples. It's unfortunate, but delays cannot be helped. After I've finish making all the samples, my editor and I will set a date for any tutorials that need to be shot for the book. Once the samples are with the photographer, I've finished with the patterns, and tutorials are shot, the editorial team take care of the layout and tech-editor of the patterns while I concentrate of writing the tutorials and other information to be included. Then the final checks are done and the book is off to print, and the excitement can start! It is always incredible to see my book in print. It's a feeling that never gets old! All the hard work is rewarded with that physical result.
What is next? Do you have exhibitions or more new books underway that you could tell us a little about?
I have lots of very exciting things planned for next year so watch this space! Starting with brand new gorgeous Crochet Along blankets through West Yorkshire Spinners which starts on 17th of January. I have loved designing and making the blankets and cannot wait to share them with the world.
I have also contributed few designs to a beautiful new book, 100 Crochet Tiles. Published by David and Charles publishers it's coming out at the end of January, I'm so excited to share my tiles with everyone.
Also, I have fantastic classes and retreats planned virtually and in-person. I will be teaching for Arena travel at Stitchtopia Festival, Prima retreat and knitting holiday in Norway in September, plus fab classes at The Yarn Dispensary in Faversham and lots more.
—-
We're so grateful to Anna for sparing the time to speak with us about her work. You can find our more about Anna Nikipirowicz by visiting her website, or you can follow her on Instagram and Facebook.