We're the UK's largest distance learning centre for textiles based courses. 
SST work diligently to ensure that each and every one of our students has access to great course materials, experienced tutors and the support and encouragement to see them through their course. We do this reliably, promptly and consistently so you can rely on us.
We offer a diverse mix of textile education, with courses certificated either by ourselves or accredited by City & Guilds of London. We compile our own course materials to ensure an original, interesting and insightful approach for students in every corner of the globe, including video tutorials and accompanying galleries in our course materials. We make it easy-to-access and present it in a clean, straightforward format. We don't over complicate, so our students know exactly what they need to do. We use appropriate technology, not just for the sake of it, but only if it is simple to use and if it makes life easier.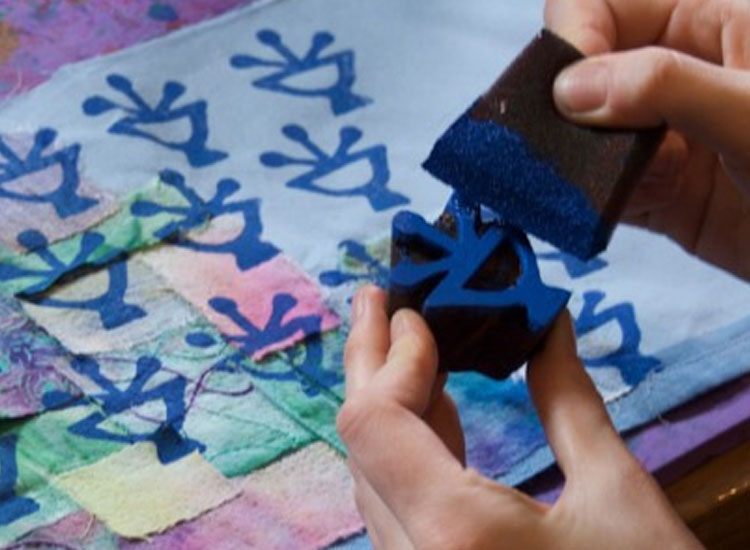 We may be on the opposite side of the world to you, but you should never feel it. We value conversation and you will hear from us regularly. We also strive to promote and maintain friendship and support amongst our students so we lead and encourage student support in many forms; group video chat, blogging and social media. We believe that meaningful participation, critical thought and creative ideas thoughtfully shared with others produce the best results.
We are a thriving business and are proud of being the largest supplier of distance textile education in the UK. We don't like second best and we know our learners don't either. Thousands of students have trusted us to help them realise their professional and personal potential over the last 16 years and we thank them for their belief in us and take genuine delight in their ongoing success stories.