Sarah Simi is a knitting phenomenon best known for her nudinit characters, which are brought to life through her animation company, Woolly vision. Along with animator Ed Hartwell, Sarah produces awarded-winning stop-motion animated films. Her characters live in a world entirely made from wool and fabric, brimming with naughty innuendos. Its charm is the result of seeing cute knitted figures – reminiscent of innocent childhood toys, that live in a nude society cheekily packed with double entendres.
We had the amazing opportunity to chat to Sarah to reveal more about her creative processes and plans for the future.
Tell us about your background – you clearly have an interest in both knitting and film, but how did you bring the two together?
My mum taught me to knit when I was eight . From that moment on I was forever making things – jumpers, Clangers, even an outfit for my guinea pig that it sensibly refused to wear. My background is in design and writing and I had an idea for an all knitted village and started to come up with the look of it all. I then read an article about free hiking (hiking in the nude).  
The image of a guy naked but for a pair of binoculars and walking boots rather stayed with me and thought it really summed up British eccentricity.  I then realised it would make a great animation so I leant how to make stop motion animation puppets. 
I looked for an animator to work with and found Ed Hartwell and together we made our first nudinit film, 'Tickled Pink'.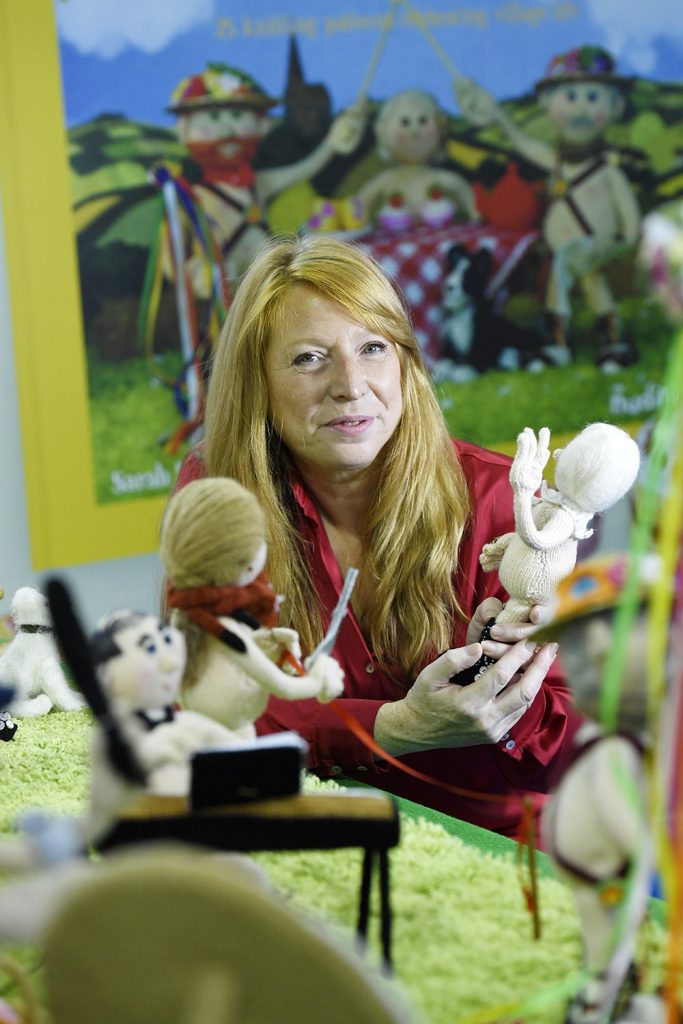 You tend to keep the films very seasonal, so how far ahead to you need to plan your production schedule?
Our first film took two years to make and was really a labour of love – there was no plan except to get it made and seen. We have since made a spoof of 'The Snowman' and we then made a Christmas film, 'Bernard and Barbara's Big Ding Dong' which is in the style of a home movie which is something we very much want to carry on. Stop motion is very time consuming so the making usually takes a great deal longer than the planning.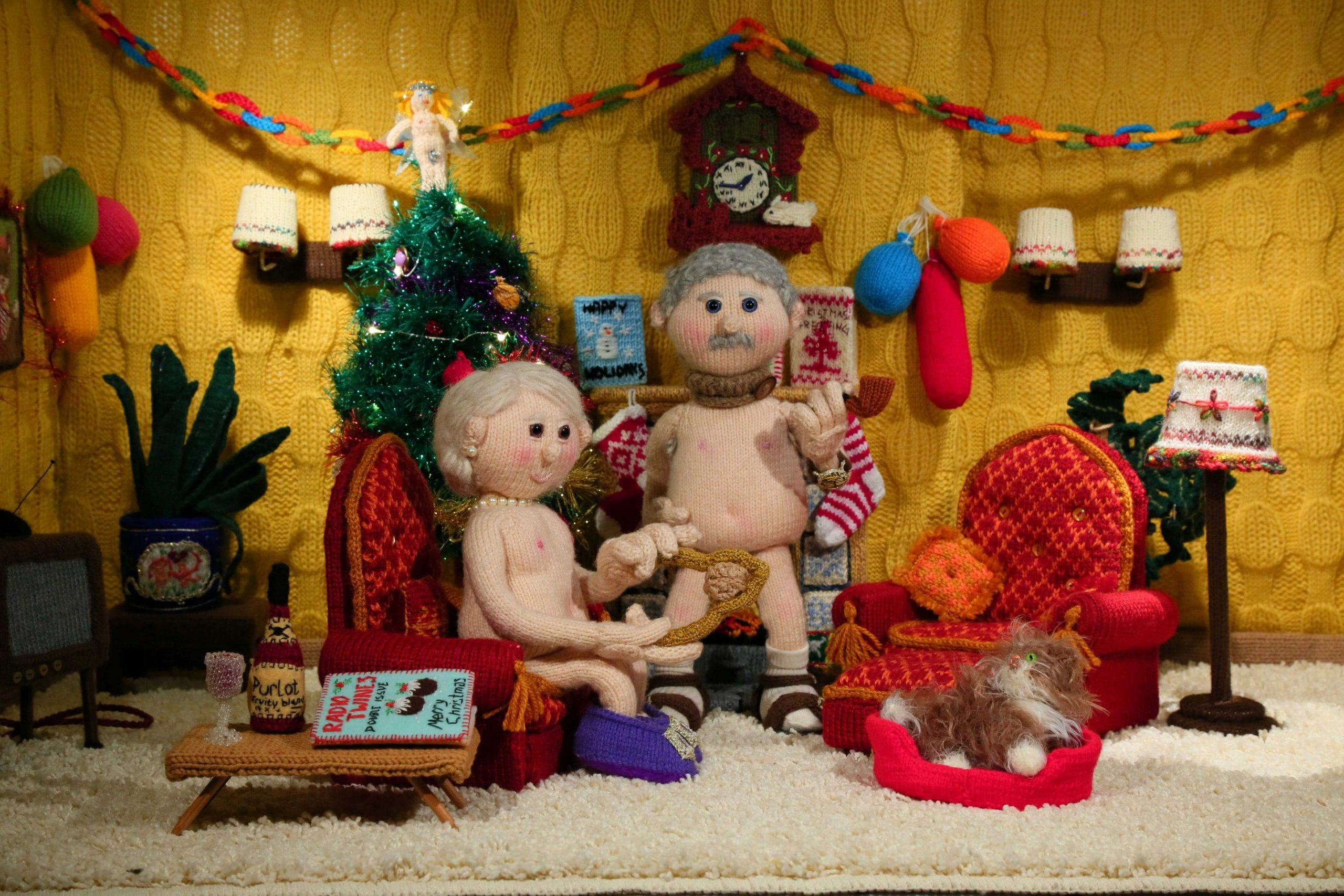 Where do you usually look for inspiration when considering a new character or film?
I have most of the characters already created but that's not to say new characters couldn't be incorporated. My inspiration in the first place was very much in the British tradition of innuendo – I watched way too many Carry On films as a child I think! The characters have such a strong sense of who they are I think they could be placed in many situations  and it would be really funny. I'd love to make a 'Carry on Camping' film with them next.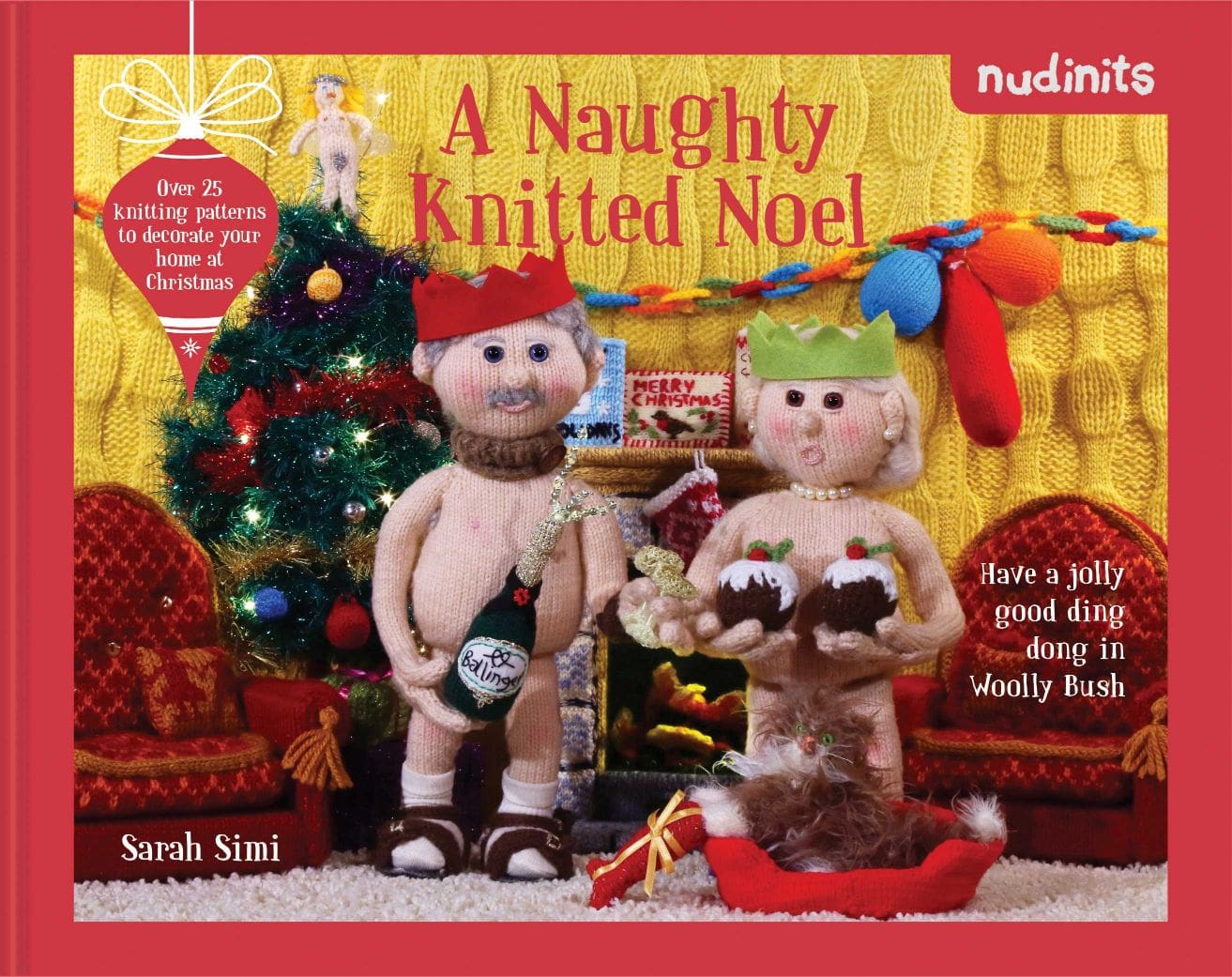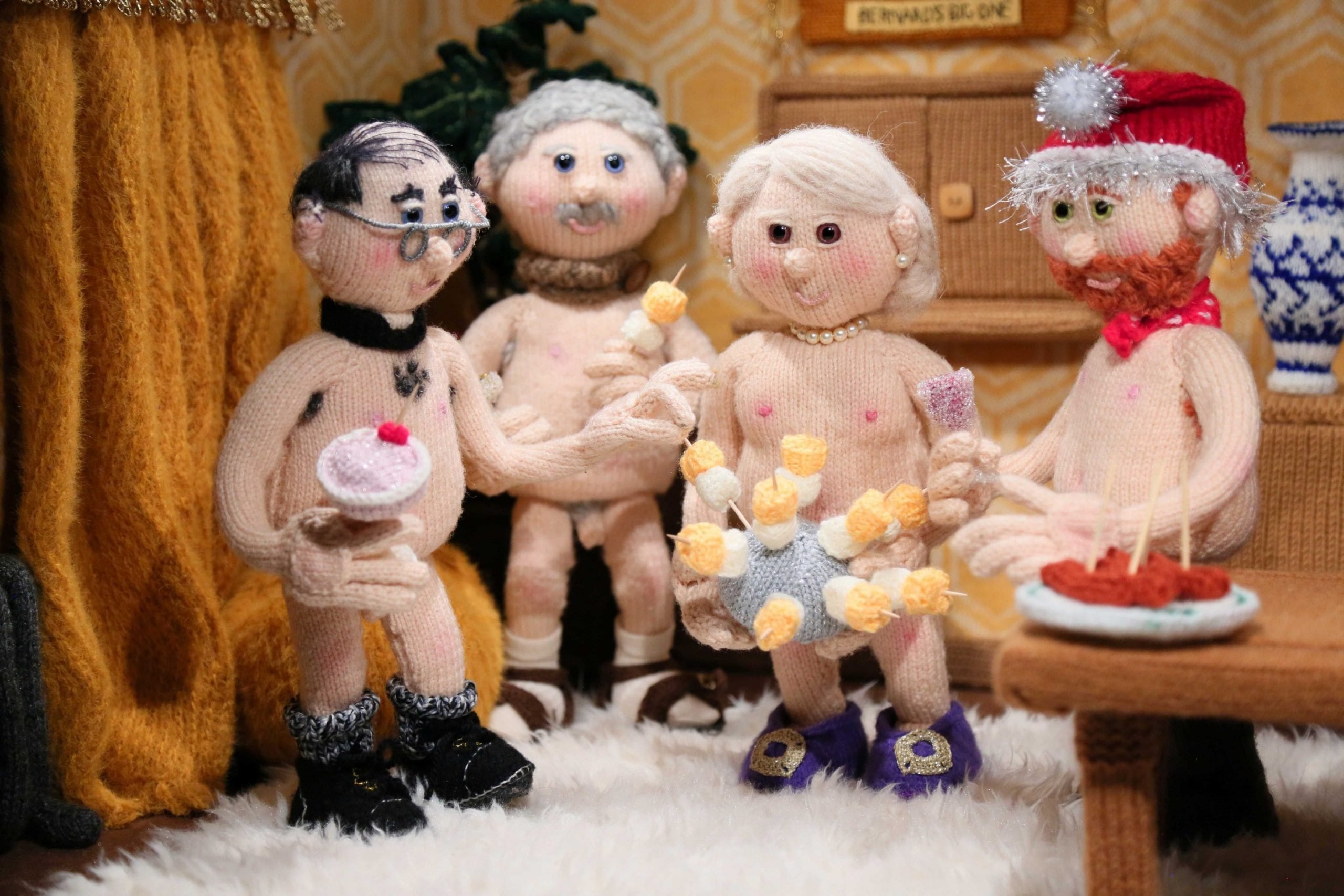 Talk us through the origination process – do you start with a script before knitting the characters?
Because of the way stop motion is made, we write the script first, then record the voices and then make an animatic which is a drawn representation of the film. Then we shoot the footage that replicates that animatic. We do this as stop motion is so time consuming you don't want to shoot anything that's unnecessary – unlike tradition film when you shoot too much and then edit it down.
Is Woolly Bush based on anywhere in particular?
Having lived in London most of my life, my husband and I did live in a little village in Kent for a time and I think some of the characters may have come from who I saw around me!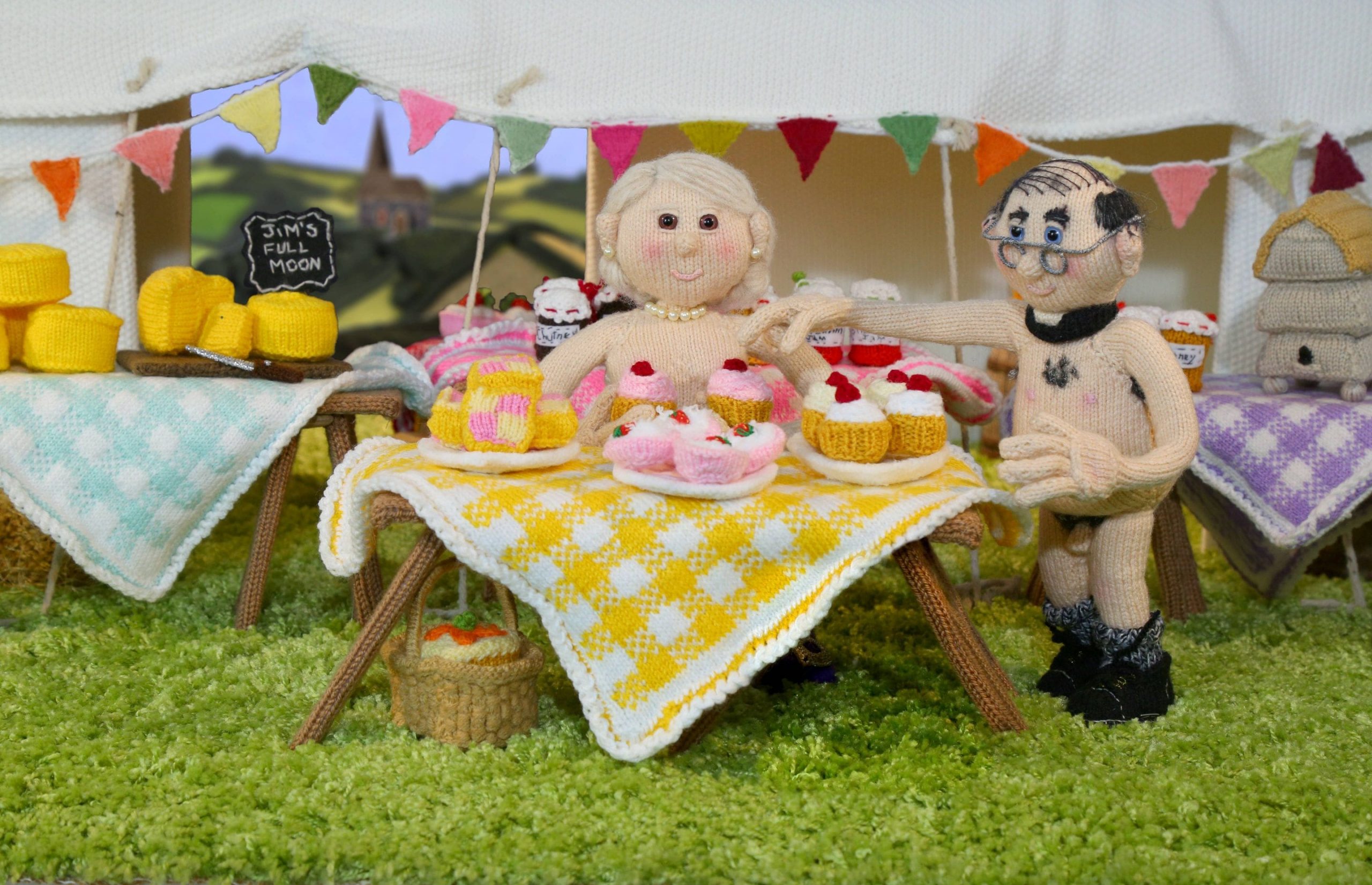 Who does all the designing of the characters and sets and then the knitting and what do you have to consider when knitting a character which will need to be posed for a film?
I designed all the puppets and I had an enormous amount of help making the sets and animals from knitter Caroline Bletsis. Everything is knitted by hand and of course there are no patterns to work from so much of it is made on the hoof – and sometimes one item can take a few goes at before it looks right. The puppets are all wired inside to be able to pose them both for photography and in order to make the animation.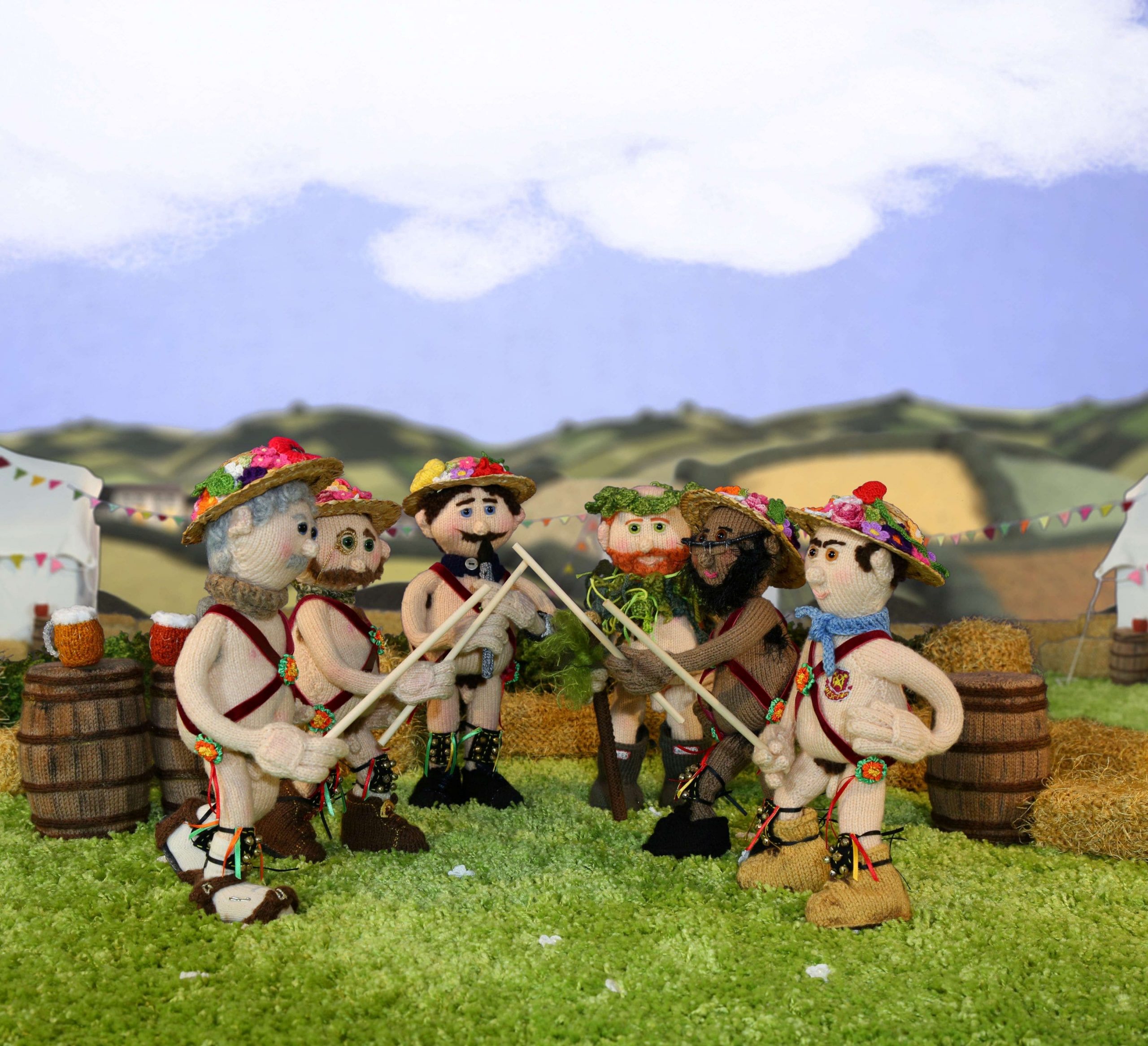 How big are the figures? Is there an optimum size to work to?
The characters are about 28cm to 30cm tall. They are 6th scale which is what stop motion puppets usually are – it means that the puppets are big enough to animate easily but the sets don't end up too huge and difficult to work in.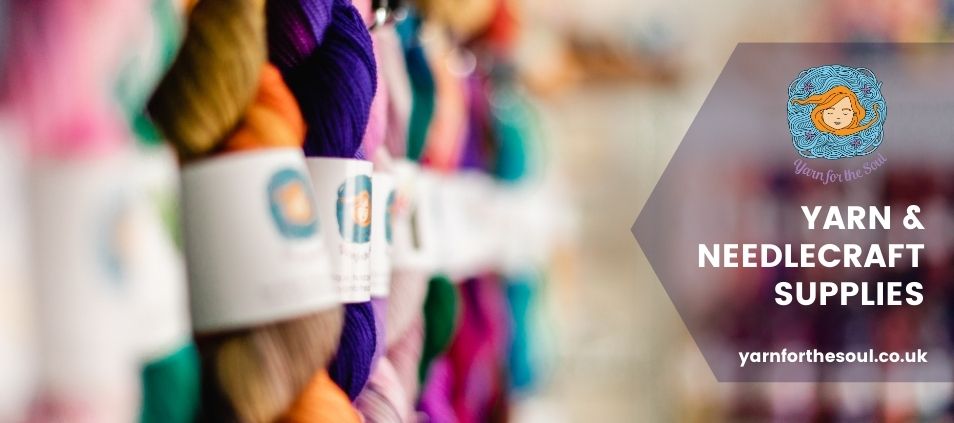 You've received a lot of awards for the series – tell us more about them.
Yes, our films have been shown at film festivals across the world and nudinits have won several awards including a Best Animation and Best Comedy award – we are very proud!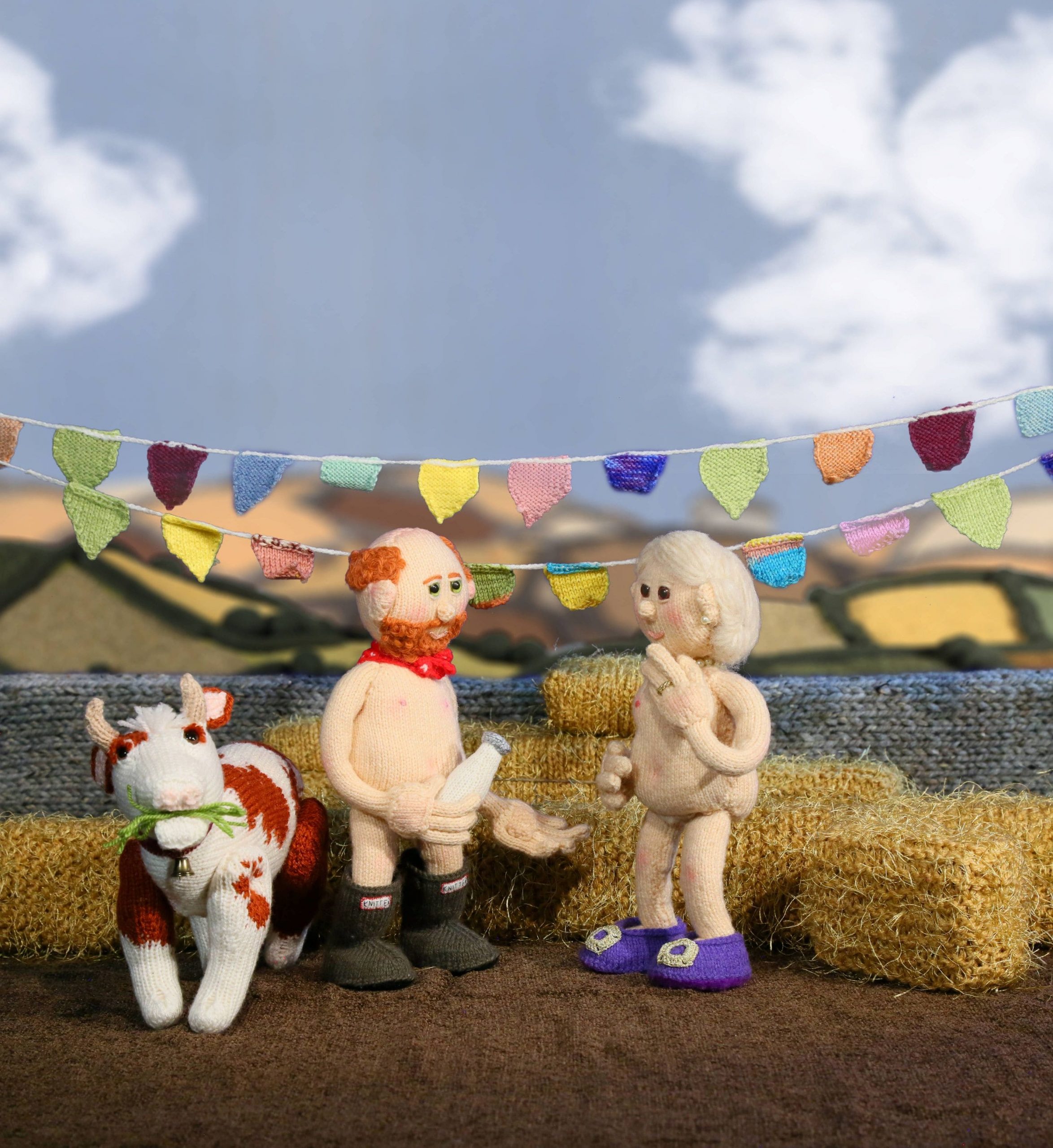 Any other ideas in the pipeline which may move away from Woolly Bush and into other scenarios?
Since we made our first nudinit film, Ed and I have since set up an animation company called 'Woolly Vision' which specialises in making stop-motion animation with wool, fabric and felt. We have our own YouTube channel called Little Woolly Vision which features nursery rhymes and songs for young children; the puppets and sets are all made from felt and hand stitched. We make animation for other companies too and we are currently working on a children's series.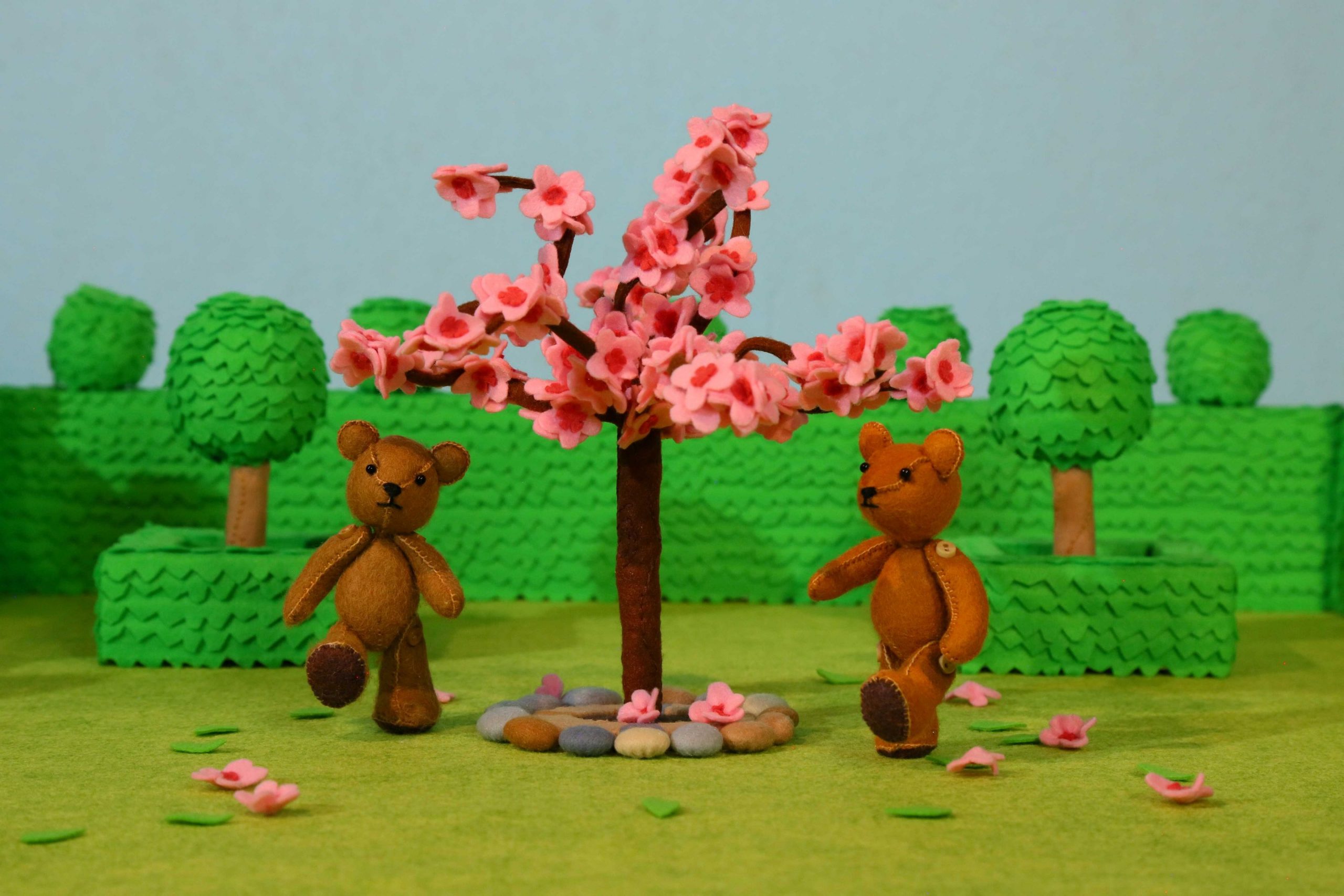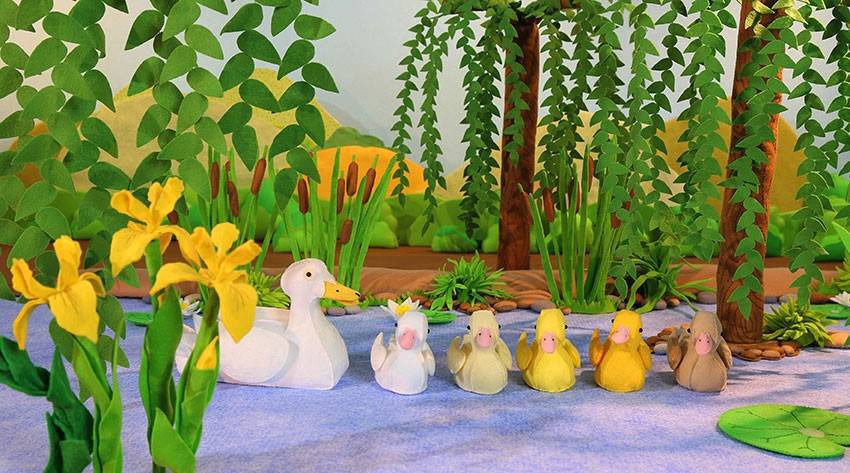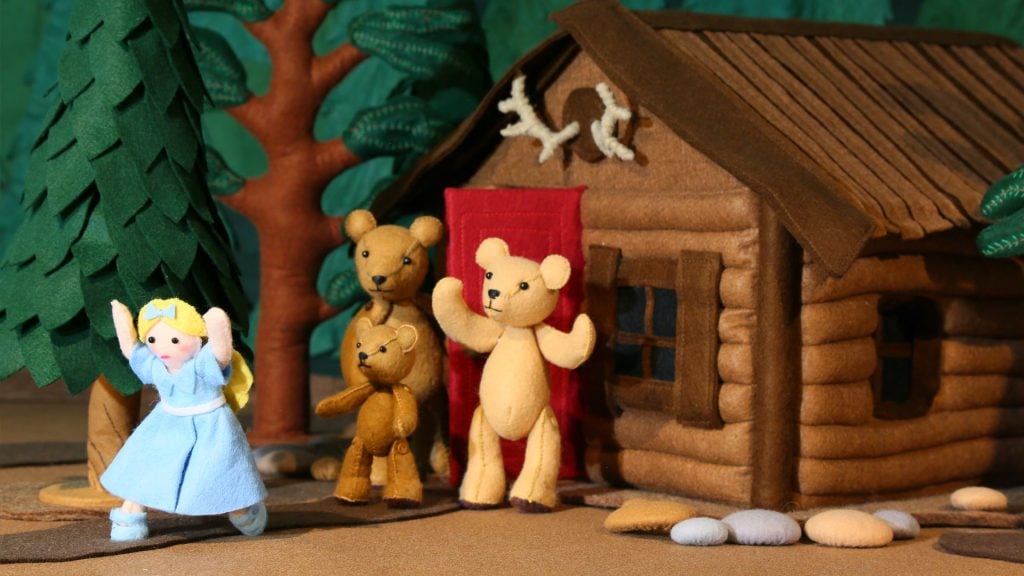 It would likely be fair to say that the double entendre and subject matter is 'adult' and that some people can be quite easily offended. Does this concern you and how do you deal with it if you encounter it?
It doesn't concern me at all, whenever I do book signings or film festivals all I ever get is people telling me how much it makes them laugh. I think we have a rich history of innuendo and double entendre in this country and people take it in that spirit. Also, the whole thing could be interpreted innocently if you want – yes the characters are naked but there are no swear words and no sexual content, you have to join the dots yourself to make all the innuendos!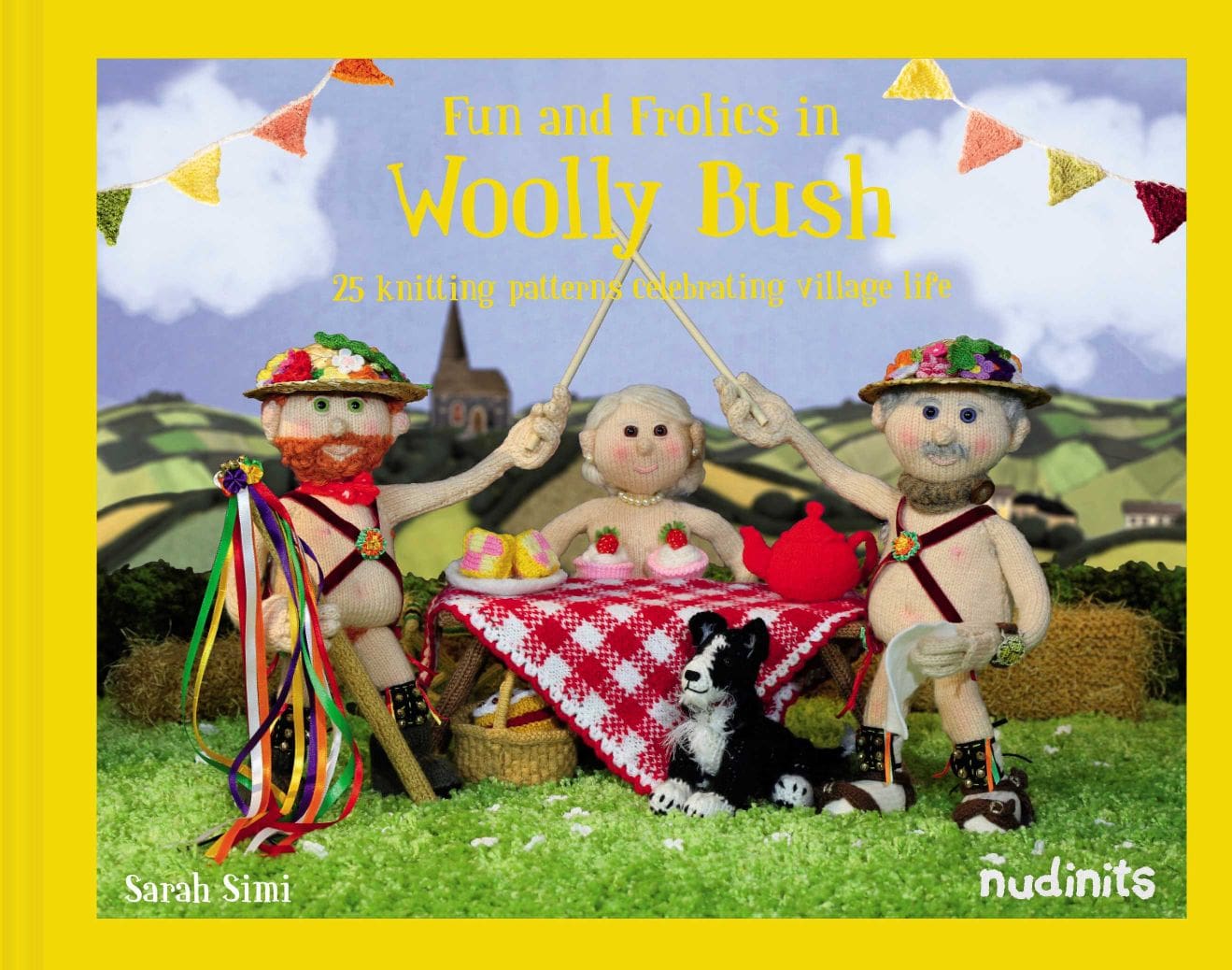 What is next? Do you have exhibitions or new books underway that you could tell us a little about?
We have just had our fourth book published, 'Fun and Frolics in Woolly Bush' which has patterns for Jim (the farmer) the vicar and Hattie/Pattie (who are identical twins) It also has patterns for Jim's Willie (his Border Collie!) and lots of items to do with the village fete – bunting, cakes, chickens, pigs, coconuts, flowers, sausage in a bap – even an archery set!
We also bring out nudinit calendars every year, along with Christmas and greeting cards. Our previous books have patterns for nudinit inspired Christmas decorations such as naked fairies,  the main characters of Bernard and Barbara as well as a humour book for non-knitters.
We have just finished a tour with The Creative Craft Show that took us to Glasgow and the NEC – we took a display of a nudinit fete set with all of the puppets – we had wonderful feedback and I think was the most photographed thing at both events!