This year we launched The Joan Harrison Creative Bursary scheme. The scheme was set up to provide valuable study opportunities for those wishing to study our accredited textile courses. It was named after a very dear friend and colleague who sadly passed away in 2015.
For several months we have been receiving your applications. Our tutors have had the very difficult job of shortlisting the applications and we're pleased to say we have our finalists.
Now, we need your help to find the winners. Please vote for your favourite piece. You'll only be able to vote for one piece but the four finalists with the highest number of votes will be awarded with a bursary place.  Good luck everyone and thank you to everyone who applied.
Andrea Tavner
Subject: Machine Embroidery
Andrea lives in East Anglia with her husband and eight-year-old daughter. Andrea enjoys embroidery, gold work and making Dorset buttons. She told us that she would love to do the course to developed her skills and expand her knowledge.
"We are lucky to live in a rich countryside of inspiration for craft ideas, so I constantly have a wealth of ideas to work on, probably too many, if there is such a thing as too many ideas."
Nicola Cole
Subject: Knitting
Nicola is a single parent and carer for her autistic daughter, and is passionate about knitting and crochet. She is applying for a bursary because she's looking for an opportunity to feed her creative desires. Eventually, she would like to sell her creations.
"It would completely change my life by giving me the opportunity to make a career out of my dream and much loved hobby."
Tina Barnett
Subject: Hand Embroidery
Tina loves embroidery because of it's therapeutic qualities. She embroiders daily and really wants to starts building a business selling her makes. Tina wants to study with us to gain creative confidence.
"To have a chance to do the course and gain a qualification would be absolutely amazing and and brilliant stepping stone towards a new career."
Janis Brodie
Subject: Textiles
Janis applied for a bursary because she has wanted to study and City and Guilds accredited Textiles course for a very long time. She taught herself how to hand sew Manx Patchwork and Shibori and also enjoys weaving, spinning and dyeing.
"I would really appreciate the presence and advice of a tutor to take me further on my journey and to bounce my ideas off, so I could become more confident in creating better and more meaningful pieces."
Claire Pearson
Subject: Textiles
Claire is a hard-working single mum who crafts for the escapism and enjoyment. After recently completing a free online textiles course she told us that this sparked her interest in creative textiles.
"I've been reading lots about sustainability and I am keen to be able to use my art as gifts for people – either as art or on cards etc. This course would be a beautiful way to continue my creative learning and meet like minded people."
Kimberly Lynn Jones
Subject: Hand Embroidery
Kimberly is determine to use her art as a way of contributing financially to her family income. She is a collage artist and bookbinder and loves incorporating vintage textiles and slow stitching into her work.
"I want to feel accomplished and skilled in what I do as an artist. This course would allow me to explore hand embroidery in greater depth and then share that knowledge with others. I believe that art and crafts of all kinds are essential to a person's wellbeing and mental health."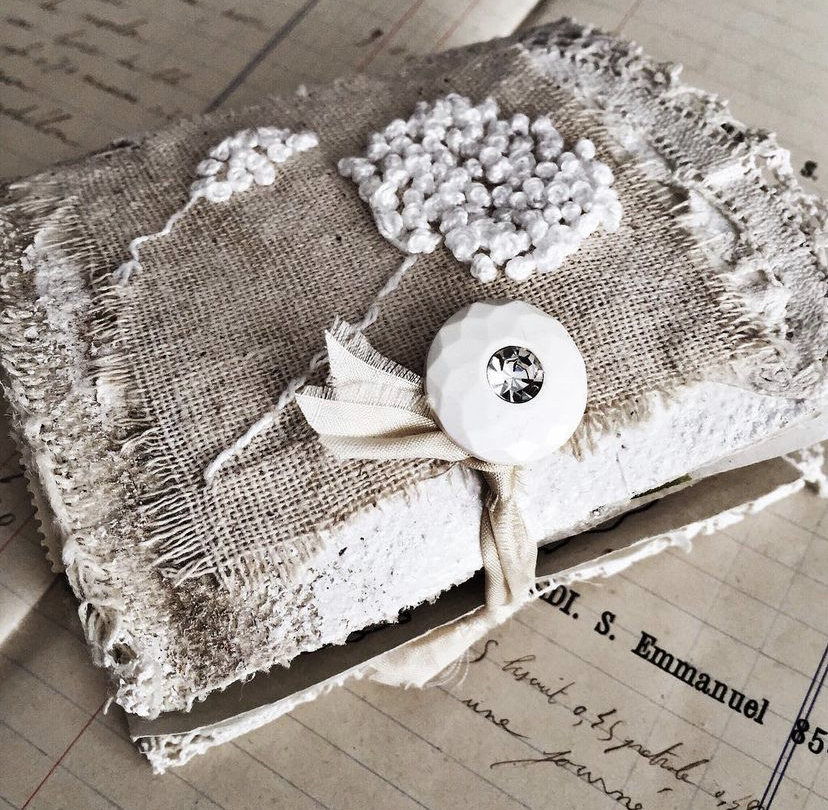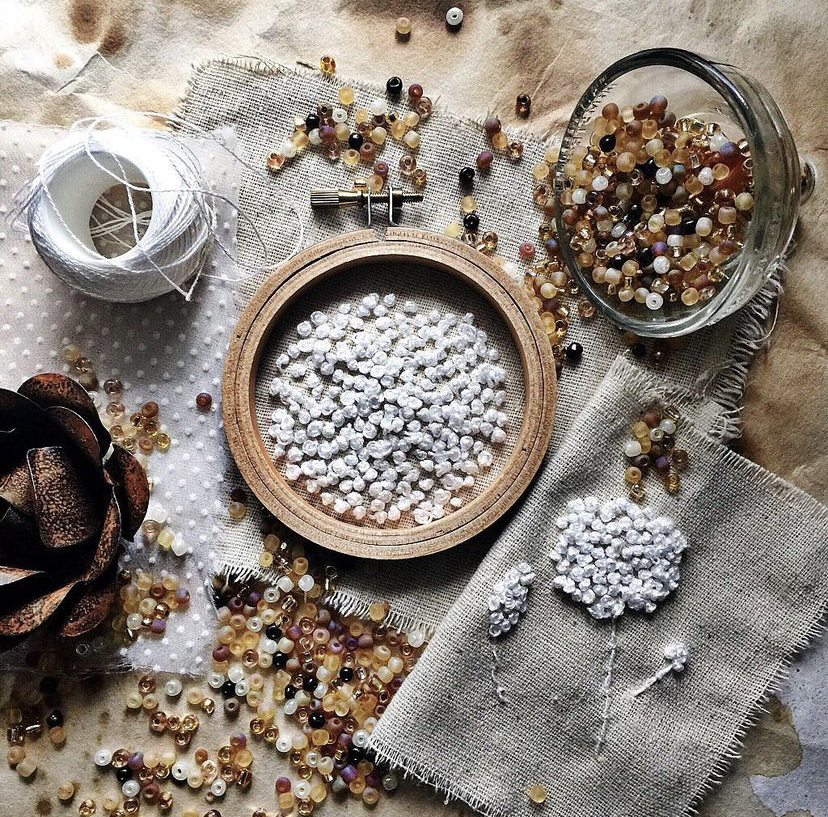 Asmaa Abdallah Moharram
Subject: Textiles
Asmaa lives in Dubai with her husband and two children. Asmaa has learned most of her skills herself, with the help of online books and tutorials. Now, she is looking for an opportunity to develop her skills in order to build a career for herself.
"I am currently aspiring to study textiles in a professional manner and add to it my experience in patchwork and applique to create art pieces which reflect my thoughts, visions and my culture."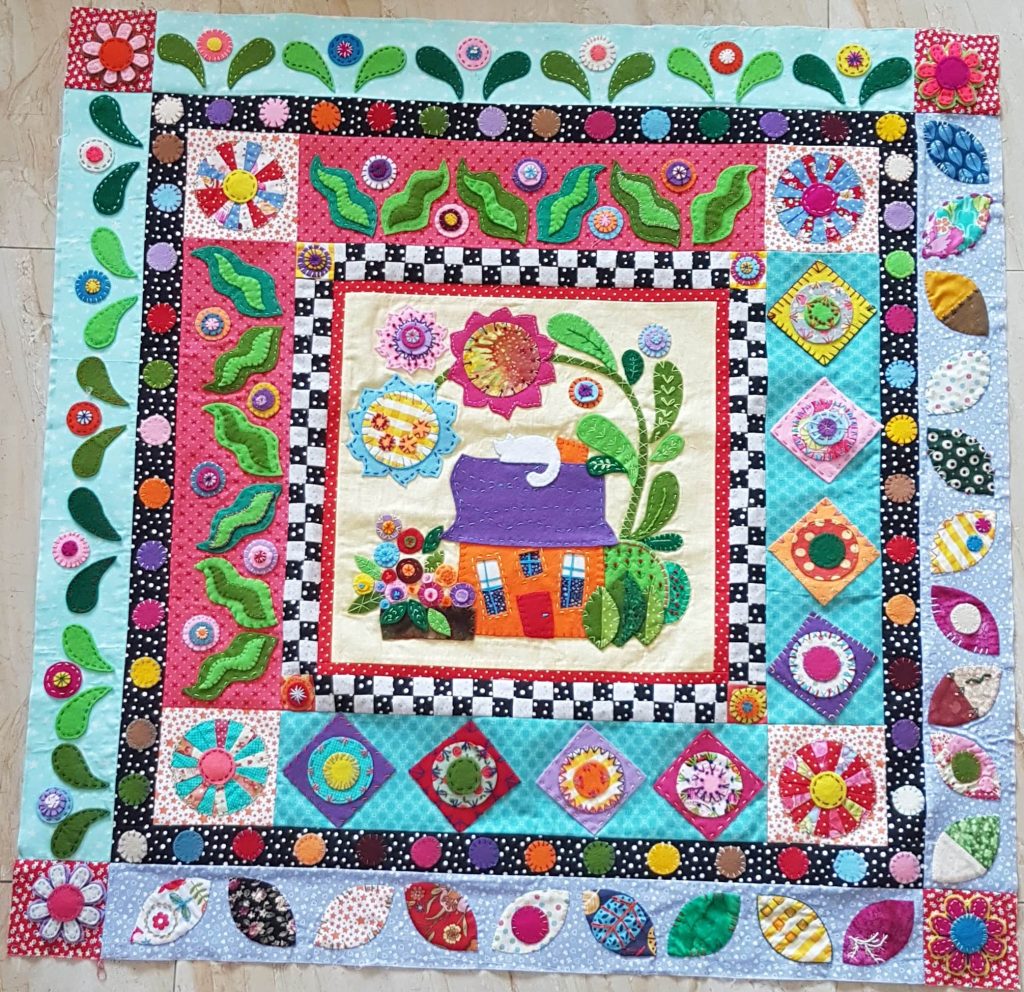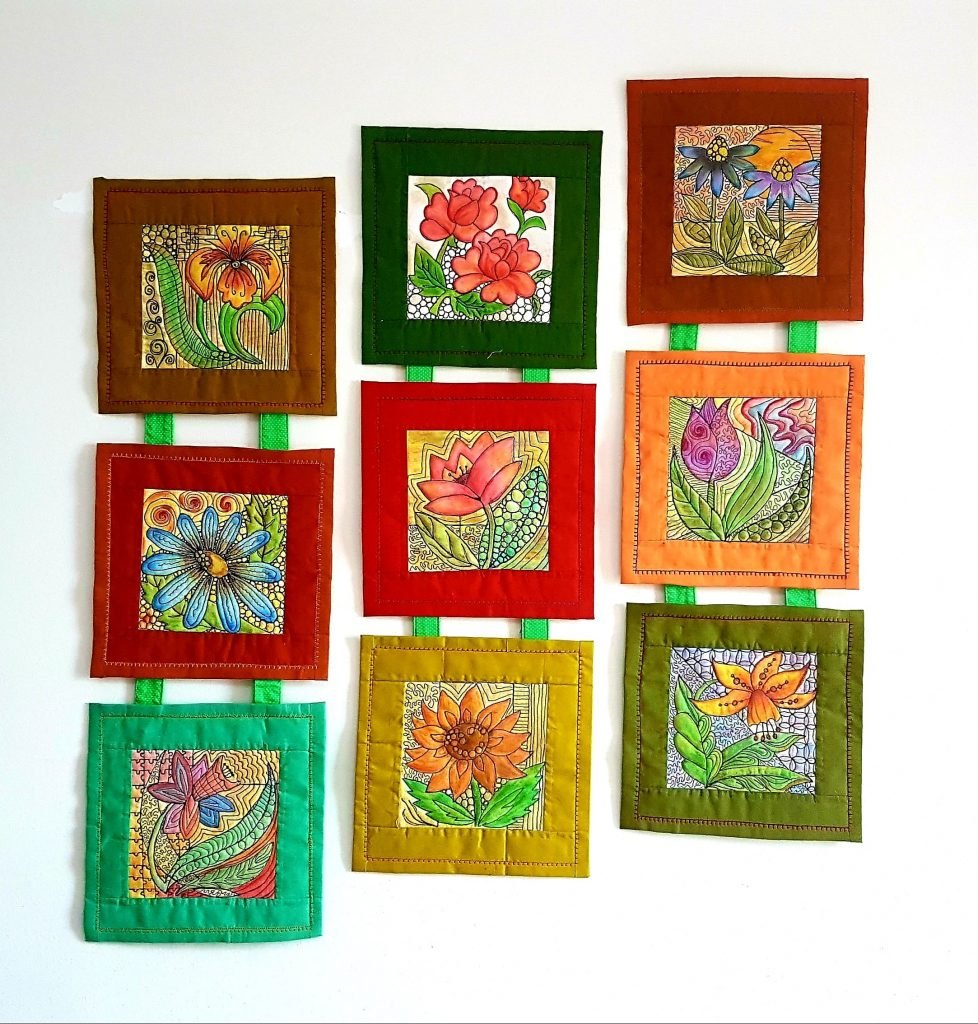 Helen Vick
Subject: Machine Embroidery
Like so many of us, Helen told that Machine Embroidery gives her so much freedom and satisfaction. For her, studying a City and Guilds course would be a major stopping stone in her personal development. After recently attending free motion embroidery course she learned the basics of some techniques; Bobbin work, reverse appliqué, lace work and shirring elastic. She got so much from speaking to the course tutor and knew she wanted to keep learning.
"I want to gain confidence and strength in my embroidery skills, to develop my own designs, and to be able to make pieces that people want to bring into their homes and interiors."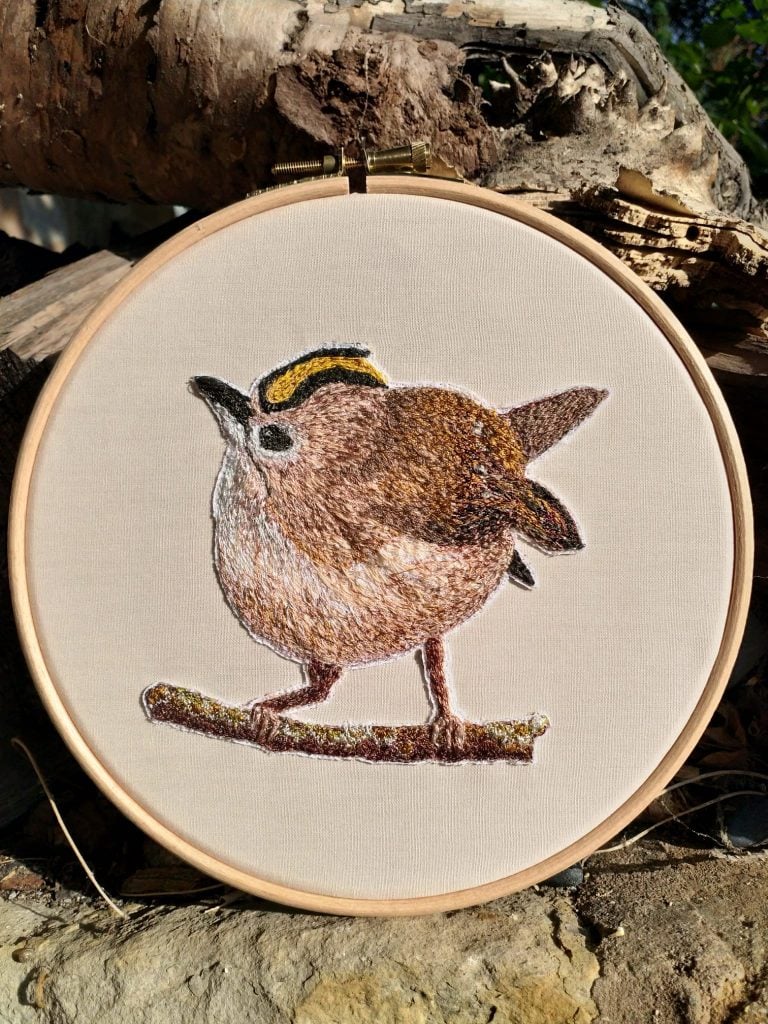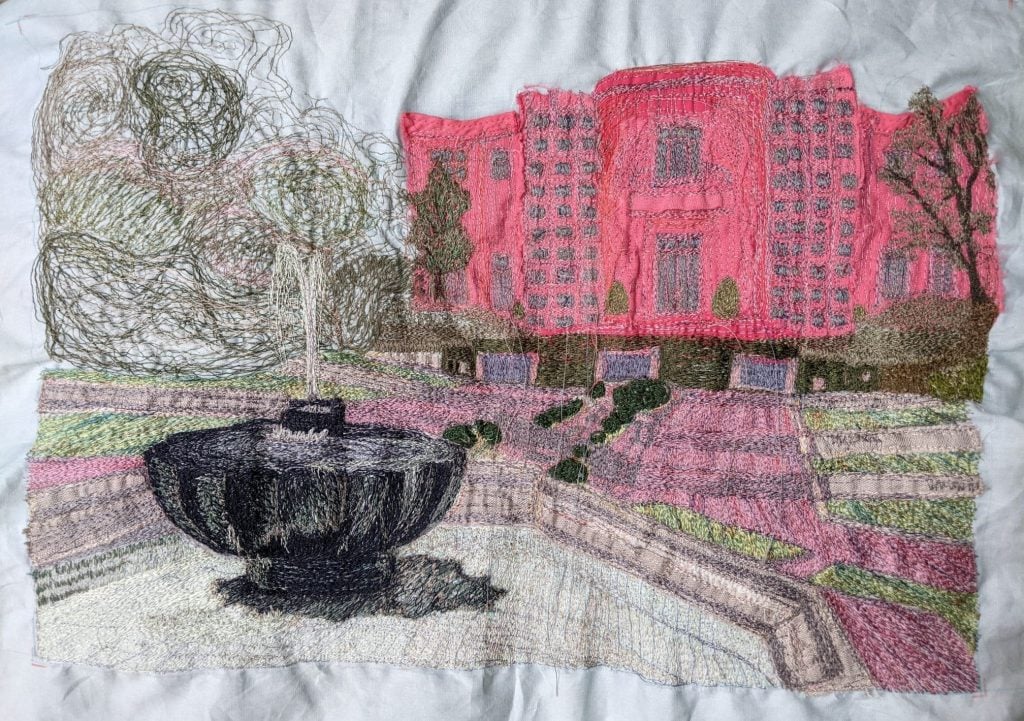 Joanna Keen
Subject: Felt
Joanna told us that felting has helped her through some very tough times. She dreams of becoming a textile artist but admits that she has so much to learn. After suffering with Covid earlier in the year Joanna created the piece below, Covid Lungs to represent how her lungs felt 'squished to oblivion'.
"I have a dream of keeping Angora goats to produce my own wool and living more sustainably. I would like to learn the foundations of the needle felt craft and expand my knowledge of materials, methods and perspectives in this medium."