Apply For a Creative Textiles Bursary
Our accredited courses are internationally sought after because they are recognised for their excellence in both teaching and learning.  Each year we offer students the chance to study a course of their choice by applying for a Creative Textiles Bursary – supplied by the School of Stitched Textiles. 
Our bursaries provide students with the opportunity to study a Skill Stage 2 course of their choice with us for free. 
This is your chance to begin your creative journey, which could be the key to unlocking so much potential.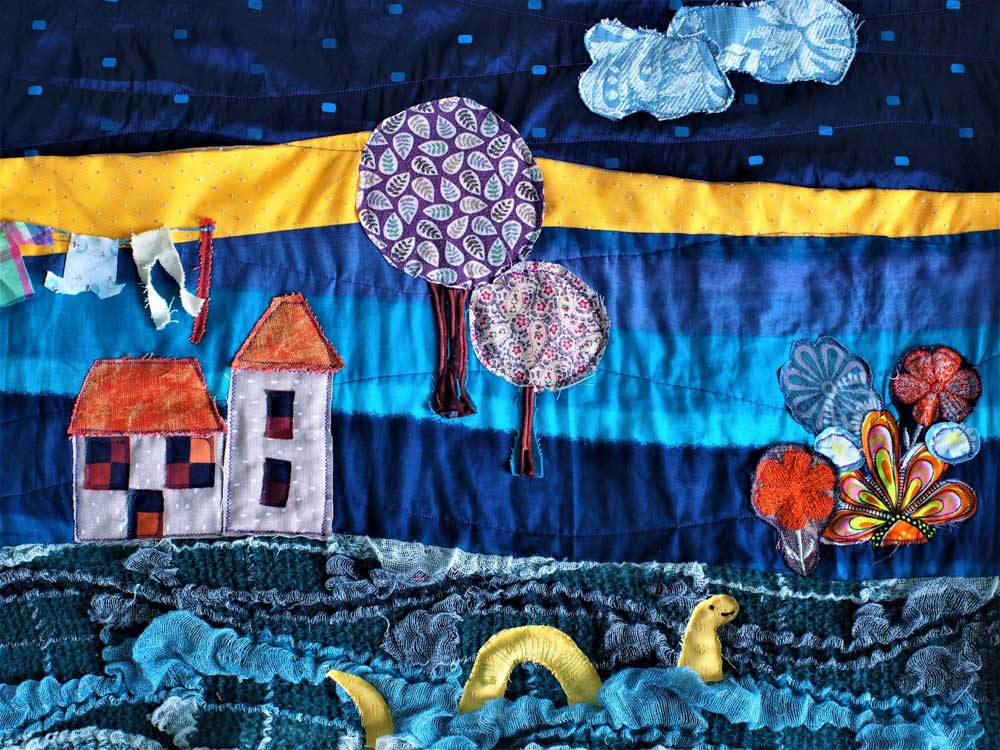 Check out our latest blog on applying for one of our Creative Bursaries. Here you'll find some helpful information about the process, including;
How we aim to help students
Why apply for a creative bursary
What to submit
Information about the selection process
Important dates.
Apply before the 5th April. 
We cannot accept any submissions made after Sunday 5th April 2020.
By submitting work to the School of Stitched Textiles you are providing consent for the images to be used across our social media networks and across other marketing communications, such as emails and newsletters and promotional materials. You are also consenting for your work to be entered into a vote that will be issued to the School of Stitched Textiles readers and followers across our social media channels and networks.

The information you provide about your financial situation will not be shared with anyone outside the judging team and it will be destroyed after shortlisting has taken place in accordance with GDPR.

Applicants will automatically be added to our 'Expressions of Interest' mailing list so that we can keep you up-to-date with information about our accredited courses. 

Successful applicants will be informed by the 7th April and announced to the other entrants and followers on the same day or the following day. The bursary placement is for our courses commencing mid May 2020. Entrants should ensure that they are available for this start date as we cannot carry the placement over. Courses are non-refundable and cannot be issued to a third party.
You will be responsible for supplying your own tools and materials, as the bursary covers only the course fees, not other outgoings. You will also need access to a computer, printer and camera, so please ensure these things are available to you before applying. 
If you have any questions please contact us.