Welcome to the School of Stitched Textiles. 
Are you ready to start nurturing your creative curiosity? Want to improve your creative and design skills? 
Discover how our unique Textile Art craft courses could be the key to unlocking so much creative potential. Register your interest to receive a full course brochure and let us show you how our courses can change lives. 
As the UK's largest distance learning provider of City & Guilds accredited Textile Art courses we're passionate about unlocking creativity. 
Whether you're looking to get to grips with the basics or really want to develop your own unique style and creative voice, our Textile Art courses could be the key to unlocking so much creative potential.
Courses we offer:
Knitting
Crochet
Hand Embroidery
Machine Embroidery
Patchwork & Quilting
Stumpwork
Textiles
Felting
Register your interest for a full course brochure and details about how to enrol.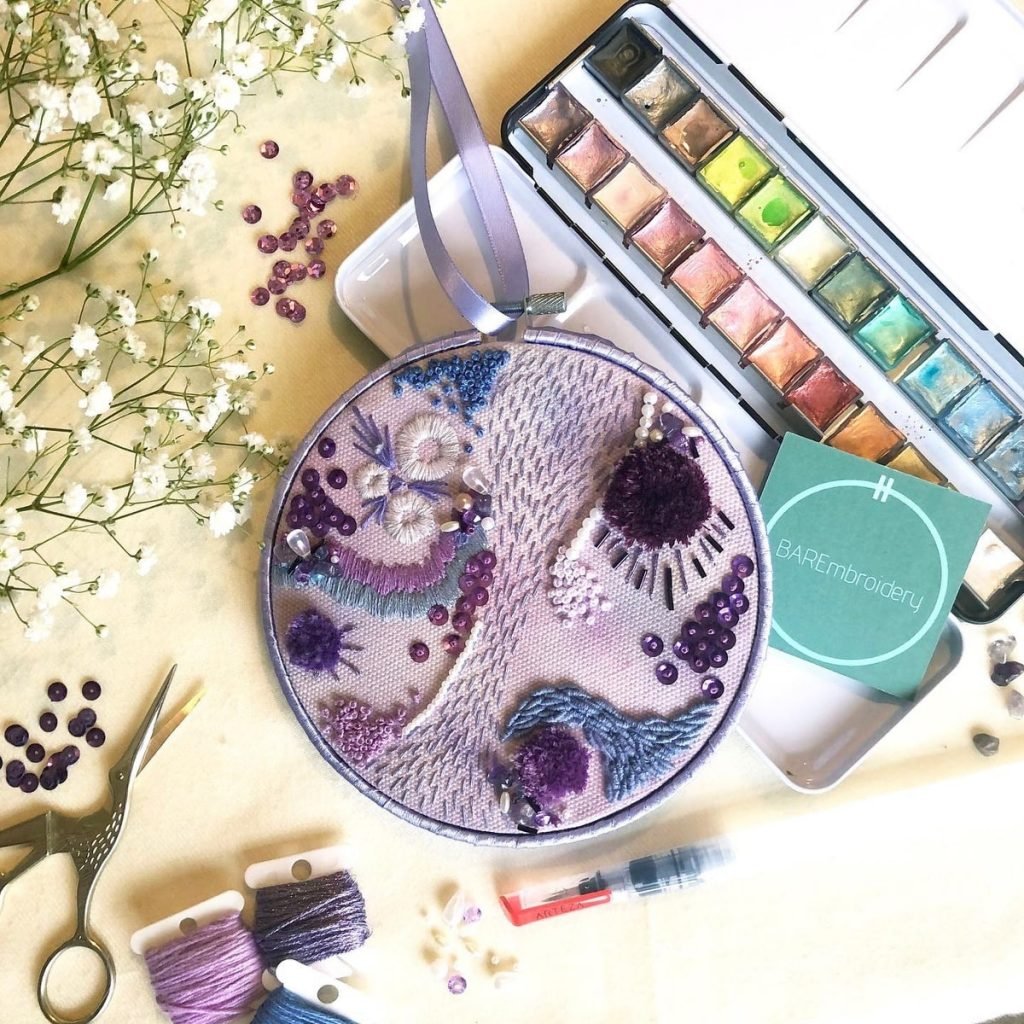 "I would recommend any course at the School of Stitched Textiles, especially if you're interested in gaining a new creative skill or developing existing skills. The courses cover a range of textile skill levels and take you on a creative journey that can really lead you anywhere you want to be as an artist.
Personally I don't think I would be where I am today without studying this course as it pushed me out of my comfort zone to discover my own style as an artist and gave me the confidence to put my own artwork out there."
Beth Rhodes – Hand Embroidery (Skill Stage 2)
If you have a personal or professional crafting ambition then our courses have the ability to take your creative passion to the next level.
Unlike other courses or tutorials available, an accredited course can unlock creative potential and creative confidence like no other course can. 
Plus, our courses are recognised worldwide for their excellent standards of delivery, learning and assessment.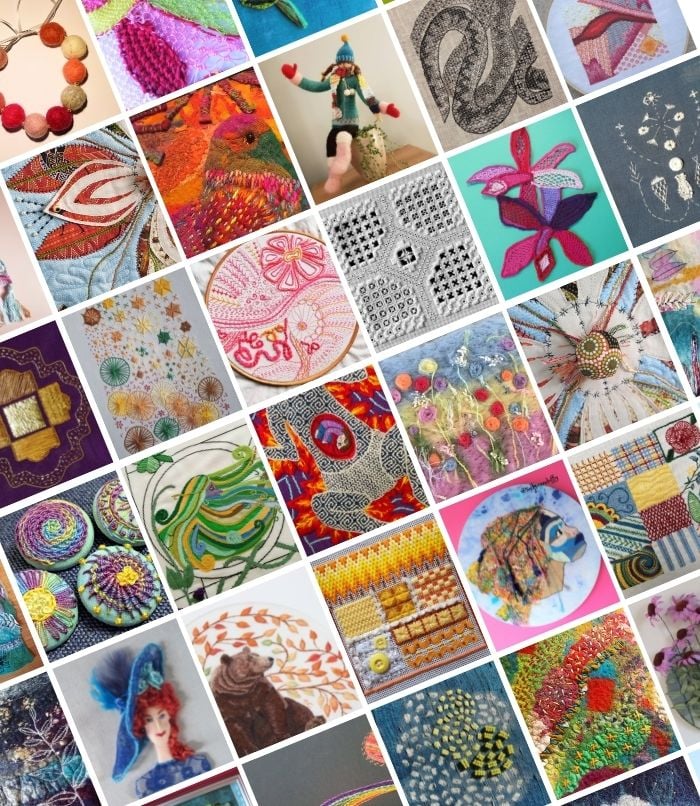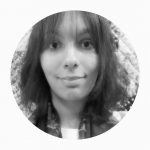 Rebecca Tickle
Patchwork and Quilting
(Skill Stage 2 and 3)
"I would definitely recommend the courses to others. Both courses have shown me that with the right guidance and support (from my family and the school), I can actually do it. And thanks to The School of Stitched Textiles, I've achieved more than I ever believed possible.
I now have my own business selling fabric as well as my own products, like gifts and home décor. "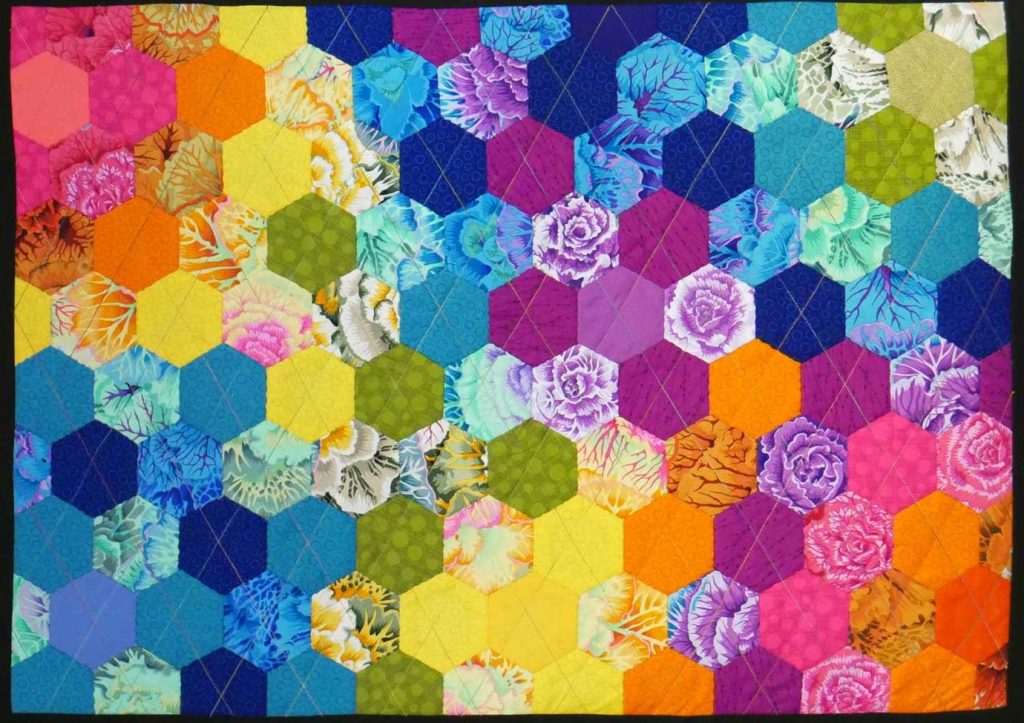 We open enrolment to new students 3-4 times throughout the year to those who have previously 'expressed an interest'.
Complete the form and we'll send you a full course brochure along with instructions on how to enrol. 
You'll also get the chance to hear from our graduates, meet our tutors and join our online stitching communities where you can share your experiences and love of textile crafts. 
Our next enrolment is the 7th May so make sure you've expressed your interest today!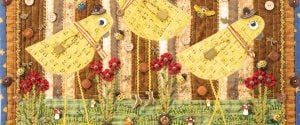 In episode 7 of our Textile Talk podcast – where we interview with inspiring artists – we talk to Mixed Media embroidery artist and author, Christen Brown.  LISTEN NOW >> Textile Talk with Christen Brown Listen to the podcast now or read through the transcript below.    Gail: Hello, everyone, and thank you so
Read More »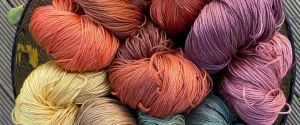 Melanie Couffe is an independent Cross Stitch and Blackwork designer, published author, and a self-proclaimed lover of colour! Her 'Colour is Life' motto is an integral part of her style and designs, through which she hopes to spread joy and love! Born in the UK but now living in the
Read More »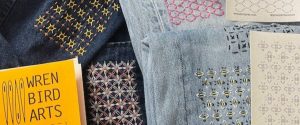 Erin Eggenburg uses clever embroidery stiches to visibly mend things. The simplicity of what she does – slow stitching and hand embroidery – has made it accessible to many. There is such a huge demand that Erin teaches workshops and even authored a book, The Mending Directory, in November 2021. All of
Read More »