Gosh – what a busy day yesterday!! Janet and I had a tour of the Lakes looking for a suitable venue for the June 2013 Quilters Retreats. 2 really fantastic places and one that really wasn't – I guess that's life!
We're all really excited about getting all the tutors together and arranging the venues – its like a sort of Quilters Christmas and Birthday all rolled into one………..
When looking at Janet's wonderful quilt projects in this months Making Magazine, I can across a really interesting blog called Cluck, Cluck Sew, so I've shared the address with you below. Some great ideas and tutorials in pretty colours for the springtime.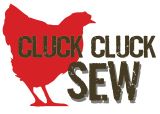 Please follow and like us: