Welcome to the School of Stitched Textiles. 
Are you ready to start nurturing your creative curiosity? Discover how our unique Hand Embroidery courses could be the key to unlocking so much creative potential. Register your interest to receive a full course brochure, and gain access to exclusive interviews with leading textile artists and graduates.
As the UK's largest distance learning provider of City & Guilds accredited Textile courses we're passionate about unlocking creativity. 
Whether you're looking to get to grips with the basics or really want to develop your own unique style and creative voice, our embroidery courses could be the key to unlocking so much creative potential.
Register your interest for a full course brochure and details about how to enrol.

If you have a personal or professional crafting ambition then our courses have the ability to take your creative passion to the next level.
Unlike other courses or tutorials available, an accredited course can unlock creative potential and creative confidence like no other course can. 
Plus, our courses are recognised worldwide for their excellent standards of delivery, learning and assessment.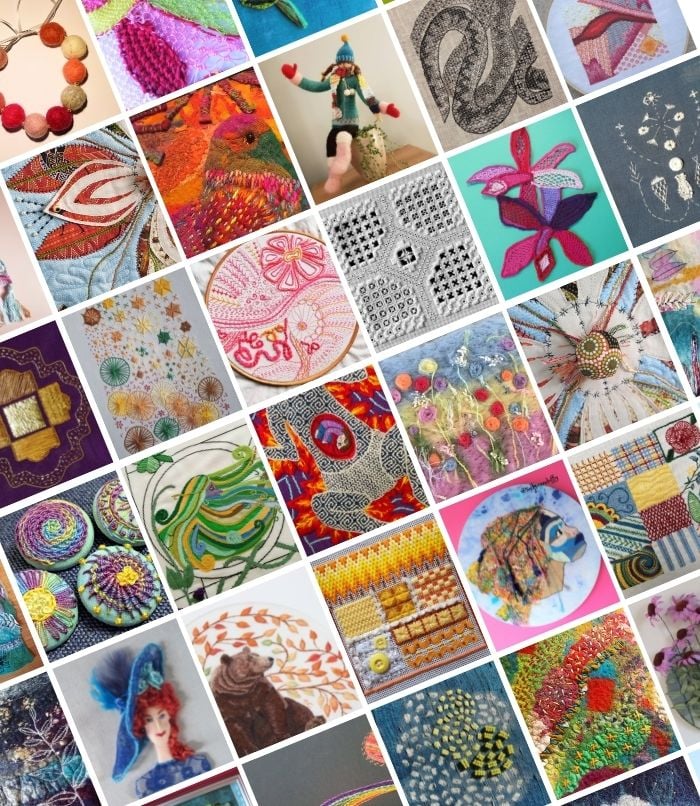 We open enrolment to new students 3-4 times throughout the year to those who have previously 'expressed an interest'.
Complete the form and we'll send you a full course brochure along with instructions on how to enrol.
You'll also get the chance to hear from our graduates, meet our tutors and join our online stitching communities where you can share your experiences and love of textile crafts.
Our next enrolment is the 5th February 2022 so make sure you've expressed your interest today!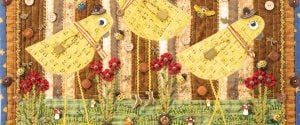 In episode 7 of our Textile Talk podcast – where we interview with inspiring artists – we talk to Mixed Media embroidery artist and author, Christen Brown.  LISTEN NOW >> Textile Talk with Christen Brown Listen to the podcast now or read through the transcript below.    Gail: Hello, everyone, and thank you so
Read More »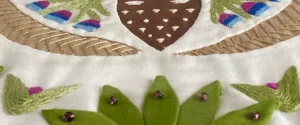 Lois Stapleton grew up loving Art and Design. As a economics graduate and working full-time, Lois decided to study with us to gain a better work-life balance and pursue her interest in Hand Embroidery. She knew that to get the most enjoyment from her craft she need to nurture her
Read More »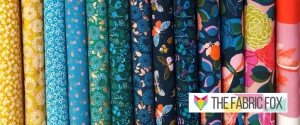 We're thrilled to announce an exciting new partnership. We're partnering with one of our Stitch Directory suppliers, the amazing, The Fabric Fox to provide exclusive offers and benefits to our subscribers and students. So, to kick things off we wanted to share a little bit about this brilliant, blossoming business and let
Read More »